Explore the ScaleUp Annual Review 2020
Select a section to expand and explore this year's review..
CONTENTS


Chapter 1 2020
The Scaleup business landscape

Chapter 2 2020
Leading Programmes Breaking Down the Barriers for Scaleups

Chapter 3 2020
The local scaleup ecosystem

Chapter 4 2020
Shaping policy to foster UK scaleups: Breaking down barriers

Chapter 5 2020
Looking Forward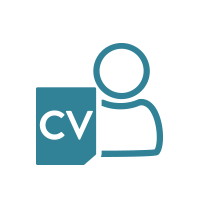 Talent and Skills
For the fifth year, access to the right talent and skills remains – when force-ranked – the greatest barrier to growth faced by scaleup businesses. The acquisition of talent, along with access to markets, significantly outstrips all other growth challenges.
The innovative business models, products and services that allow scaleups to be amongst the most productive businesses in the UK place them at the nexus of technological advancement, shifting workplace culture, and wider global talent activity.
To truly underpin future UK economic growth, policymakers must look beyond the macro-economic idea of 'productivity' to create a coherent set of incentives and structures to build a consistent pipeline of talent required by our fastest growing businesses.
This talent pipeline should be grounded in both a robust, forward looking, domestic skills agenda and a series of fast-tracked processes specifically designed to facilitate timely acquisition and retention of world class excellence from abroad. Both domestic and international talent is needed to ensure that our scaleup businesses can continue to grow to global scale.
Why Talent Matters
Scaleup businesses are some of the UK's most significant employers. In the most recently available ONS data (2017) scaleup businesses employed 3.4m people across all sectors and all areas of the UK economy. Scaleups are a vital source of employment growth.
Scaleups value the right talent at all levels. As employers of apprentices/ interns and providers of work experience (five in ten offer work experience and one-third offer internships or apprenticeships), they are above the national average.
With half of scaleups also exporting they also heavily rely on overseas talent, with 6 in 10 employing from the EU, 3 in 10 from other parts of the world, and 7 in 10 viewing future access to a global talent pool as vital to their ongoing ability to scale.
This imperative to maintain access to an international talent pool is further highlighted when assessing the current status of job vacancies with tracking company Adzuna. In October 2019 there were 1,025,079 job vacancies. Significantly, 5,011 vacancies required a PhD which represents a 13.7% increase1 from this time last year. On average there are more than 4,000 vacancies for PhD qualified candidates per month – outstripping supply. A combined government and industry investment was recently announced of £370m that will deliver 2,700 new PhD places in biosciences and AI2 for targeted industries over the next five years, but there is still much more to be done to ensure that these translate to a skilled workforce for our scaling businesses. It is important to note that in 2018, 36% of all postgraduate students were from outside of the UK3.
This data further emphasises the continued need to create the right frameworks to nurture and retain both home-grown talent and attract international talent if we are to meet the capacity demands of our scaleup businesses.
If we are to optimise the potential of our scaling firms and realise the benefits to UK society that they bring, then the domestic policy agenda needs to recognise more fully the relationship between economic and business growth with ease of access to, and connectivity with, global talent. As we go into the next decade with a new Government we have to tackle the UK skills gap with renewed rigour, and adopt a global talent perspective.
SOCIAL SKILLS, TECHNICAL SKILLS AND THE FUTURE WORKPLACE – A CONNECTED UK SKILLS PIPELINE 
As evidenced again in our 2019 Scaleup Survey, scaling businesses most want school and graduate leavers to display social skills, followed by relevant technical skills, and view critical thinking and service orientation as fundamental attributes. This is further corroborated by World Economic Forum research with LinkedIn highlighting this dual focus4.
This means that we need to continue to improve our STEM capabilities and our PISA rankings (which we will be observing closely when the latest rankings are published in December 2019)5, while ensuring that the UK education system – from an early age – pays attention to entrepreneurialism and provides solid links to entrepreneurs, scaleups and the world of work.
Moreover, the Institute for Fiscal Studies has noted that England in particular is unique in the OECD in making little progress in either literacy or numeracy between different generations6.
Those aged 55-65 are/were in the top three among their global peers for literacy and numeracy skills, but worryingly England's 19-24 age group is in the bottom three of that same international peer group.
Given the thirst for talent within the UK's most innovative scaling businesses, this emphasises the need for significant long-term action to ensure future generations have the right basic skills for their own working lives as well as exposure on a day to day basis of the rapidly evolving world of work.
In this regard, the work of private sector led initiatives endorsed by the ScaleUp Institute, such as Barclays LifeSkills, Founders4Schools and its Workfinder app, Google Digital Garage, and Freeformers, continue to be very much needed as is the ongoing engagement of both the private and third sectors' roles in education provision.
Equally, the role of the Careers & Enterprise Company, also endorsed by the ScaleUp Institute, remains vital – and ever more important to be built upon and sustained as we head into a new decade. The Careers & Enterprise Company plays a key role linking schools and colleges to employers through its Enterprise Adviser Network and its 200+ Cornerstone employers who provide a leadership spur for increasing business engagement opportunities for young people from areas of disadvantage.
The Careers & Enterprise Company's Enterprise Adviser Network and the deployment of Careers Hubs – now across 40 areas of England – is making a tangible difference. This is seen notably in the Tees Valley example highlighted in our Insight. This demonstrates the benefits of localised hubs with on the ground 'enablers': in this instance through business volunteer Enterprise Advisers, supported by full time Coordinators, who use their knowledge of the local business landscape to work strategically with secondary schools and colleges to transform their employer engagement and careers guidance plans. This work with the private and education sectors is a key role played by the Careers & Enterprise Company and should be maintained and evolved by any new Government.
The importance of inspiring young people to consider a career in business and entrepreneurship at a younger age was highlighted by work we undertook with Nesta and with Founders4Schools. The Nesta Motivations to Scale7 project examined the scaleup mindset and analysis conducted by Founders4Schools8 on the UK skills gaps. Both reinforce the lesson that careers guidance for young people should start much earlier and that entrepreneurship be embedded in the curriculum at as early an age as possible. This topic featured heavily in a recent thought leadership session held by the ScaleUp Institute with the scaleup ecosystem with Nesta, the Prince's Trust, and the London Stock Exchange; there was agreement that even greater collaboration between the public, private and education sectors was necessary to move forward the future talent pipeline needs of our scaling businesses. We hope the Prince's Trust review of Youth Entrepreneurship will act as a catalyst to further some of these initiatives in 2020 – crucially building on what works and leveraging that up. The ScaleUp Institute will continue to collaborate with these entities to progress this agenda.
THE ROLE OF APPRENTICESHIPS
Scaling businesses value apprenticeships and the significant opportunities they offer. In our 2019 survey five in ten scaleups said they employed apprentices – more than double the national average and an increase from the number of scaleups employing apprentices in 2018 (38%). Placing this in a national context, the most recent national statistics show that while the overall number of apprenticeship starts fell in 2017/18 and has only slightly recovered in 2018/19, the number of apprentices starting at a higher level (Level 4, 5, 6 or 7) has increased9 across this period.
Improving access to apprentices across supply chains – a change announced by the Government in 2018 – remains important. It is also important to boost understanding of the apprentice system and how scaleups can fund their required high-quality candidates. Improving access and understanding of apprenticeships should be a matter of focus for the Government as it looks to reach its target of three million apprentices in England by March 2020.
THE ROLE OF UNIVERSITIES AND BUSINESS SCHOOLS
Scaling businesses continue to highlight the need for easier access to universities, R&D and innovation facilities. Our 2019 ScaleUp Survey revealed that currently only two in ten collaborate with such institutions. There is a clear opportunity, demand and role for universities and business schools to step up further in their engagement with the scaleup sector.
During a roundtable that the ScaleUp Institute held earlier this year with 28 of the UK's Higher Education Institutions that had participated in the ScaleUp Institute's DEG courses10, we were encouraged by the initiatives now being evolved to seek to close this gap and the lessons that could be shared. Whether it be the Liverpool Business School MBA; Manchester Peer Group, Aston's Growth Centre, Nottingham Trent's UpScaler programme, The Henley Business School Angel Academy, Newcastle Scale-Up Leaders' Academy with Entrepreneurs' Forum and evaluated by Newcastle University, Strathclyde's GAP programme, or Cranfield's Business Growth Programme, to name just a few, the impetus to seek to break down the barrier between scaleups and higher education establishments is beginning to gain traction. However, more needs to be done to ensure these efforts are at scale and sustainable.
There are opportunities to leverage and/or replicate what works rather than reinvent the wheel and for business schools to collaborate better with each other to deliver holistic solutions. The Scottish Government convened the country's universities and business schools to jointly design a scaleup offering that addresses the range of scaleup barriers. As a result of this initiative, the unique disciplines and expertise within each university and business school is being leveraged to support scaling businesses. Sheffield RISE, highlighted in our 2019 Insights, is a great example of a local initiative by two local universities and the city council to solve the talent needs of scaleups by increasing access to undergraduate talent.
We hope others will learn from these initiatives and we call on more local areas and regions to actively convene their local universities and business schools to harness their collective expertise to deliver comprehensive engagement and easy to access services to their local scaling business communities. A huge opportunity exists for the UK if we can further connect our excellent universities and business schools with our scaling leaders.
To build an effective future skills pipeline for scaleups, international evidence indicates that having a business module as part of all degree courses is important. It is also important to ensure that talents within academia are more readily able to move into scaleup businesses. The UK at present is in the lower quartile of movement between academia and industry, but this is a lever that can deliver impact. It is clear from our life science and manufacturing scaleups that this crossover and linkage between academia and scaleup business is vital. As we move into a new decade we believe there is an opportunity to assess how we dial up a greater movement between the academic and scaleup business community and consider how all degrees can include a business module.
ENABLING TEACHERS 
A fundamental yet constrained resource in the drive to improve our domestic talent and skills base are teachers – and their time. This September, Ofsted introduced a new education inspection framework which – among other things – is intended to look at how students are developing the knowledge, skills and behaviour to progress and achieve, including how value is being added to learners' progression / employment prospects11. We hope that this shift in assessment will fit with a broader alignment of incentives towards the wider skills challenges that the UK faces and we will watch with interest at how this is implemented.
There are a number of practical limitations to the degree to which our educational institutions can resource significant additional calls upon their time. It is incumbent upon members of the scaleup ecosystem – both nationally and in local areas – to enhance capacity wherever practical and to provide effective innovative models for curriculum delivery that give students the skills they will require in a shifting global work environment. In relation to this, we continue to recognise the role of Teach First's 'Careers Leader' programme12 to ensure that teachers themselves are provided with the latest skills and learning to enable them to fulfil their vital role as effectively as possible.
INNOVATION, LIFELONG LEARNING AND UPSKILLING
The Industrial Strategy Council noted in October that productivity is being held back by significant skills gaps, with 28% of workers underqualified for their job, and that there are increasing gaps in digital skills as well as in management, communication and analytical skills13. These themes are also highlighted by our scaleup leaders and chime with findings from the World Economic Forum Global Competitiveness Index 4.014 that shows that even in countries such as Korea and Japan, insufficient talent development may increase the risk of negative social consequences despite ongoing technological advancement.
An open and flexible approach to future skills is essential for leadership teams, businesses and employees. In a narrow sense, this is often highlighted as part of the national productivity challenge, with businesses being encouraged to make better use of off-the-shelf digital tools. However, scaleup businesses are already early adopters of technology and digitisation; seven in ten scaleups use software to facilitate collaborative work and 65% use software to monitor the activities or productivity of the company.
The push by scaleups as early adopters of new technology is shown very clearly in our 2019 scaleup business survey of 509 scaleup CEOs: with 4 in 10 planning even greater use of big data and artificial intelligence in 2020, and blockchain and robotics increasingly on their agenda. Part of this shift will involve recruitment, but the scale of these plans is also likely to involve education for existing staff.
For scaleups 'lifelong learning' and the evolving skills landscape is not only about a generational 'shift' towards digital but the need for effective, ongoing learning strategies for employees of all ages to facilitate cutting edge innovation and disruptive business models. As we noted in 2018, the ability to learn throughout life is a core skill of the future, with the World Economic Forum explicitly noting that 'active learning' is in itself becoming an in-demand skill15. This is a challenge for employees but companies themselves and leadership teams have an important role in building the right culture to facilitate this degree of change within the workplace. As companies scale at pace it is important to be able to both retain capable staff with the right skills, and to get the best out of them as new business models are adopted.
The recommendations of the Taylor Review on 'Good work' remain relevant today, specifically how opportunities for progression are ensured throughout working life. This is also true of the ongoing work of Local Digital Skills Partnerships16, which remains critical. We need to see each of these continue to be fully implemented in the coming year under the auspices of a new Government and sustained into the next decade.
THE INTERNATIONAL IMPERATIVE 
The ability to access international talent remains critical to scaleups as six out of ten scaleups employ staff from overseas and want access to that wider talent pool on a timely basis. Recent policy moves to relax restrictions on access to overseas talent are therefore useful in a scaling context, including the removal of the visa cap for skilled workers17 and the return to a two year graduate visa for overseas students. However, these need to be further built upon if we are to enable our scaling innovative companies to get access to the key talent they most need on a timely basis and address the UK's skills deficit.
We continue to recommend that a fast track 'Scaleup Visa' is made available and for a more localised community-based focus for visa arrangements, with local institutions given powers to act as sponsoring organisations, better ensuring that the talent needs of growing firms are met across the whole of the UK.
Connecting a wider pool of local sponsoring organisations to local educational institutions will also help to smooth the wider skills pipeline, ensuring that we are able to capitalise directly upon our world class education system and retain the very best minds who have come to the UK to learn, to start a business or to join an existing business. The implementation of a fast track scheme should also go beyond numbers. It should seek to smooth and facilitate the process of becoming a sponsoring organisation / employer recognising the locally focused skills needs of scaleups.
International linkages through graduate students also have a direct bearing on companies looking to export and can form the seeds of significant overseas expansion. This talent pool is one that our scaling businesses value and we must harness more effectively. In 2017-18, 14.4% of undergraduate students and 35.8% of postgraduate students were from outside the UK. The 2019 International Graduate Outcomes Survey18 notes that:
77% are more likely to do business with the UK as a result of studying in the UK
81% intend to build professional links with organisations in the UK
77% of postgraduate research graduates intend to collaborate with the UK for research purposes
As the Government develops its wider skills strategy, it needs to work more closely with industry and universities to focus on deploying more effective and easy to use policies – so that we can retain international students who are studying advanced degrees in the UK and enable them to join scaling firms as efficiently as possible.
In addition, as evidenced by the MIT Venture Mentoring Service, there is a real opportunity in the UK education and private sectors to harness graduate alumni to build more effective international connections and plug international talent into local scaleup ecosystems. One model which could be adapted is the Scottish 'Global Scot Network' which operates across all age groups, linking businesses to Scottish experts 'in country' to help scaleup leaders navigate new territories and harness international talent. This is a model that could easily be adopted by other regions and entities and help plug the ongoing skills gap.
IN SUMMARY
Talent is fundamental for growth. The UK must be very clear-eyed about the skills requirements of our scaleup businesses if we are to safeguard future economic prosperity.
Greater impetus behind the partnerships and collaborations between educators, businesses and government is necessary. It is vital if we are to address the UK skills gap and develop an effective and sustainable talent ecosystem for our scaleups. We need to build on what works – such as the Careers & Enterprise Company model. We must learn from others as we seek to build stronger connections between educators and the scaleup business community. Such partnerships need to be augmented by clear and efficient processes that can deliver fast-track visa applications and access to the resources of our universities and business schools.
The role that UKRI and Innovate UK can play in this agenda as a nexus between academia and our scaling innovative companies is one that can be further explored. It is an area we plan to work further on with Innovate UK in 2020. It is also essential to build on collaborative models as well as leveraging what is working.
As we head into the next decade, and a new Government, we continue to call for:
2

A 'Scaleup Visa' should be made available in communities where there are 100+ scaleup companies to enable scaleup leaders, across all sectors, to recruit the staff they need to increase their capacity to grow. The Government should make the international skills needs of scaling businesses a priority. Local authorities, education establishments, advisory and finance companies should be able to be sponsors of such.

9

The Department for Education, Local Enterprise Partnerships and the Careers & Enterprise Company should use their convening and promotional power to ensure that students at schools, colleges and universities come into contact with business leaders and that APIs to the National Pupils database and the destinations database (with suitable protections) are made available so that the impact of these interventions can be measured.

The public, private and education sector should continue to work together to close the gap on provision of high-quality flexible scaleup leadership programmes, including mentoring, peer networks and matchmaking of non-executive directors who have scaled businesses before. Better connections should also continue to be made between national programmes and local ecosystem leaders.
Page URL: https://www.scaleupinstitute.org.uk/articles/talent-and-skills-2/