Explore the ScaleUp Annual Review 2020
Select a section to expand and explore this year's review..
CONTENTS


Chapter 1 2020
The Scaleup business landscape

Chapter 2 2020
Leading Programmes Breaking Down the Barriers for Scaleups

Chapter 3 2020
The local scaleup ecosystem

Chapter 4 2020
Shaping policy to foster UK scaleups: Breaking down barriers

Chapter 5 2020
Looking Forward


Transforming careers education, reinforcing the power of hubs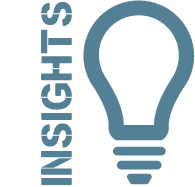 Strong and constant engagement between local schools and scaleups is central to building up a pipeline of future locally-based talent. The number of schools and colleges running regular encounters with employers has risen by 70 per cent – from less than one-third two years ago to more than half in 2019.
An outstanding example of this is in the Tees Valley. Despite the area's relative economic disadvantages, the number of employers going into schools has risen dramatically from 60 to more than 600 in recent years. And this is set to rise further.
"In the Tees Valley there is a commitment to sign up 1,000 businesses to support schools by 2020," says Corinne Templeman, north-east regional lead for the Careers & Enterprise Company, which links schools and colleges to employers and helps them to deliver world class careers support to all young people. "There's no interaction that is too small. We aim to make it something that every business can do – from a scaling business providing one hour every two months right the way up to a large enterprise being a cornerstone employer. Our message is: no matter how much time you can offer, you can offer something."
In September 2018, the Careers & Enterprise Company launched 20 Careers Hubs across England. The Tees Valley was part of the first national pilot to improve careers support for young people, chosen because it was one of the country's most disadvantaged areas.
The results have been remarkable. In 2019, the Tees Valley Careers Hub was one of two to be expanded, alongside a second wave of 18 new hubs. It was also identified by the Careers & Enterprise Company as one of the top performing areas in the country, with the highest proportion of schools meeting all of the Gatsby Benchmarks – the eight careers criteria.
Local businesses really appreciate the structure of the Careers Hub, notes Templeman. "Historically, relationships between businesses and schools had been ad hoc, often dependent on whether an individual on a company board had a child at a particular school. The Hub gives a structure and format that legitimises the relationship and makes it more sustainable."
One fast-growing sector that is heavily involved with schools is the creative and digital sector. "We are seeing a number of high-growth businesses in this sector, many of which have been set up by former students of Teesside University, are now putting something back by working with local schools," says Templeman. "Interestingly, one big challenge that Tees Valley schools face is work experience; so some of our local scaleups are exploring digital solutions to offer multiple work experiences through VR and AR."
Locally based operations of multinational corporates such as Jacobs Engineering act as 'cornerstone' employers, investing heavily in its relationships with local schools.
There are several factors which are helping to drive Tees Valley's outstanding performance.
The leadership of the Tees Valley Mayor Ben Houchen, who represents the five Tees Valley local authority areas of Middlesbrough, Stockton-on-Tees, Redcar and Cleveland, Hartlepool and Darlington, is one. "He is deeply committed to careers and enterprise," says Templeman, noting that when the Careers & Enterprise Company launched the Tees Valley Careers Hub, the Mayor matched their offer for all other local schools so that no school was disadvantaged. Now the Hub has been expanded to include all schools.
Another Mayoral initiative is TeesValleyCareers.com which aims to have over 1,000 businesses engage with 11-18-year-olds to directly inform them of job opportunities and career information. The aim is for each child to receive seven direct and meaningful employer engagements.
A strong local focus is vital. "There is a real drive in the Tees Valley to improve," says Templeman. "The region has seen some major employment setbacks but the local authorities are determined to take positive action over those matters which do lie in their own hands – the skills of younger people are central to that."
The level of collaboration between local authorities is strong, certainly at an operational level. The establishment of the Careers Hub was the catalyst for this collaboration. "Getting the local authorities together started the conversation and broke down political boundaries," says Templeman. "Today, they have networks so that they meet each other regularly. They are not precious. They don't just work in their own area with careers leaders; they are now crossing boundaries, working together and sharing across local authority areas to drive improvement. This is in the interests of young people – they don't recognise political boundaries, they want jobs."
An underplayed aspect is the competition between schools, adds Templeman. "In a local area, they do compete with each other for students and there is no way around that. So while they might find it difficult to talk to a neighbouring school about a particular issue, they are more able and willing to talk to a school in another local authority. They can communicate directly with each other as they are all part of a wider network."
The Tees Valley has made spectacular progress and the area has several clear goals for the future. "We are looking at how to start conversations with local primary schools, not about career choices but opening their eyes to the employment opportunities in their local area," says Templeman.
"We will be using the Gatsby benchmarks as a tool for continuous quality improvement, not just treating them as a tick box award.
"By early 2020, every school in Tees Valley will have a lead governor with the skills and understanding of the careers agenda. This is not just a requirement but a commitment.
"We are always mindful that this has to be sustainable beyond funding and initiatives from central government," she concludes. "We can't afford to lose interest. This has to be driven from within."
Page URL: https://www.scaleupinstitute.org.uk/articles/transforming-careers-education-reinforcing-the-power-of-hubs/