Explore the ScaleUp Annual Review 2020
Select a section to expand and explore this year's review..
CONTENTS


Chapter 1 2020
The Scaleup business landscape

Chapter 2 2020
Leading Programmes Breaking Down the Barriers for Scaleups

Chapter 3 2020
The local scaleup ecosystem

Chapter 4 2020
Shaping policy to foster UK scaleups: Breaking down barriers

Chapter 5 2020
Looking Forward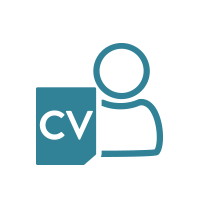 Talent and Skills
Recruiting the right talent continues to remain a substantial challenge for scaling businesses with more than seven out of ten of scaleups identifying it as the major barrier to their growth.
Progress in this area remains slow and the solution – building a pipeline of talent and the skills needed by scaleups – must remain a priority for the ecosystem. As well as learning skills, it is important that school leavers and graduates make the real world business connections that will help them move from school, college or university to the workplace. The 2019 Review highlights a range of exemplars that engage future workers with innovative businesses, build the skills that company leaders are demanding or offer ways to tap into talent.
The Careers & Enterprise Company continues to grow its Enterprise Adviser Network and introduce hubs to work with schools and businesses in some of the key regional areas of England. There are now 2,300 volunteers helping more educational institutions make strong and sustainable links with businesses and enthusing our young talent to make the curriculum choices that will support their future careers.
It is also using cornerstone employers to put a strong focus on less advantaged areas of the country and as a result is seeing some outstanding progress such as in Tees Valley, whose progress, with a Careers Hub, detailed elsewhere in this Review,  is inspiring and reinforces the power of hubs embedded in local communities. Our work this year on the drivers of local scaleup growth reflects the important contribution of the local education system to the fostering of more local scaleups so this activity to 'shift' the dial remains vital.
Exemplar education-tech charity Founders4Schools, which also works with the Careers & Enterprise Company, continues its efforts to create equal access to the world of work using innovative digital technology to help educators link up with local businesspeople and professionals. This year it hit the one million mark of student-employer encounters – a major feat since its inception in 2013.
The introduction by Founders4Schools in 2017 of Workfinder, giving students and scaling businesses a much easier route to provide work and intern experience, is a significant development which we will monitor closely as a further platform that can close the future skills gap for scaling firms.
We continue to watch the progress of Teach First with interest. The organisation is now running the fourth cohort of its Careers Leaders programme and seeing an increase in the number of schools it works with introducing a careers strategy and action plan for its pupils.
In 2019 we feature Sheffield's RISE business growth scheme as one to watch for its work in ensuring scaleups have the confidence and ability to recruit graduates. RISE – established by Sheffield Council in partnership with the city's two universities – helps local scaleups recruit high-quality graduates.
Help starts from the ground up with advisers working with companies to identify appropriate roles, then co-writing the job description and carrying out initial assessments. Training and toolkits are available to help those businesses manage their new talent.
RISE also provides a salary subsidy to companies making a first-time graduate appointment to offer attractive salaries and this year that subsidy has been enhanced for companies recruiting to a digital role, recognising the needs in this area. We will continue to evaluate RISE's impact and it is very good to see the collaboration that two local universities are undertaking with the Council to meet scaling needs.
Scaleups want much better engagement with Universities and the ecosystem is keen to see more 'joined up' cross collaboration between Universities given the talent pool they have to offer. We believe RISE is a good example of what can be done.
RISE's decision to provide an enhanced grant for digital skills reflects the ongoing demand in the scaleup sector for this skill set. In the ScaleUp Survey 66% of scaleup leaders ranked technical skills as one of the most important skills they are seeking in graduates and school leavers. In such circumstances it is essential that programmes such as Google Digital Garage and Freeformers are providing access to the world of digital skills, using innovative methods to reach both businesses and individuals.
Scaleup leaders, however, still rank social skills as the most important skill with 84% citing it as critical – up from 80% in 2018. It is therefore excellent to see the SUI endorsed programme LifeSkills extending its reach and equipping more young people with workplace skills. Now 84% of schools, 76% of UK further education colleges and 80% of universities are registered for the programme. A significant coverage and an excellent example of building on what works, rather than re-inventing new solutions.
Other research we have undertaken this year with Nesta reflects the need to instil entrepreneurship at an early age if we wish to foster the skills our scaling leaders need. It is therefore particularly pleasing to see that LifeSkills content introduced in the past year includes an interactive Enterprise Toolkit which will be valuable in meeting scaleups' need for resilient, well-rounded employees who have some awareness of how the business world works.
These exemplar programmes are helping to make steady progress in improving the skills and career focus of tomorrow's workforce. Their approaches are now well tested and provide a blueprint for others to follow. Scaleup leaders are seeing some improvements in the skills gap but this is no moment to let the pressure drop – we need to keep up a relentless focus to strengthen the UK's talent pipeline and leverage these innovative solutions to even more effect.
Page URL: https://www.scaleupinstitute.org.uk/articles/talent-and-skills/