Explore the ScaleUp Annual Review 2020
Select a section to expand and explore this year's review..
CONTENTS


Chapter 1 2020
The Scaleup business landscape

Chapter 2 2020
Leading Programmes Breaking Down the Barriers for Scaleups

Chapter 3 2020
The local scaleup ecosystem

Chapter 4 2020
Shaping policy to foster UK scaleups: Breaking down barriers

Chapter 5 2020
Looking Forward



Worcestershire
Growth Using Technology Networks – Creating A Commercial Technology Culture
Participating sectors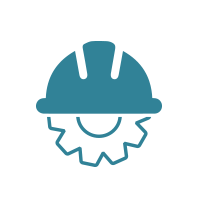 BACKGROUND
Worcestershire is driving ahead with its strategy to create a connected, creative and dynamic economy. Its own dedicated technology accelerator for entrepreneurs and scaleups – BetaDen – is building companies at the forefront of testing and developing future technologies. The hub was launched in October 2018 with a cohort of seven companies and the second cohort of eight businesses began earlier this year.
Direct connections are being made with academia, providing relevant research, expertise to commercialise business ideas and access to graduates and talent.
ONS data for 2017 shows that there are 325 scaleups in the Worcestershire LEP: 115 are classified as scaleups due to rapid growth in their employees, 275 are classified as scaleups due to rapid growth in their turnover and 65 are scaleups that are increasing both employment and turnover simultaneously.
The ONS data reflects that across the four-year period from 2014 to 2017 the density of scaleups has increased by 3.93 per 100,000 of population per year, which is above the median of +3.90 per 100,000 of population.
BizSmart has supported Sign Solutions to be ready to scale up. They have helped provide support and advice around forecasting, staff management, cash flow and importantly access to funding. In the past 6 months our turnover has increased more than 25% and our staffing numbers increased from 15 to 20. This has been achieved so quickly due to the organised plans formulated with BizSmart.
Clare Vale, Managing Director, Sign Solutions (SLIAS) Ltd
SCALEUP PROGRAMMES
Worcestershire's Growth Hub launched an "Inspiring Growth-Journey to Success" series targeting scaleup companies to participate in roundtable sessions and a monthly Scaleup Club peer session. It is now developing a directory, identifying the scaleups and promoting their expertise and capabilities.
Scaleups can benefit from the 12-month Business Growth programme delivered by BizSmart with regular tutorials and exercises as well in-depthy analysis of business performance. BizSmart also provides SmartBoards which deliver peer-to-peer networking for growth and scaleup companies supported by business experts.
BetaDen – co-located one of the UK's first 5G testbeds at the Malvern Hills Science Park – provides a revolutionary platform for businesses to develop next-generation technology, such as the internet of things and industry 4.0. BetaDen also offers entrepreneurs, startups and scaleup businesses a package of business support including free office space, mentorship from selected experts, access to Worcestershire's 5G testbed advice and proof of concept funds.
Smartboards is a great format, a morning every month with likeminded business owners to discuss each other's issues as a sounding board and to take ideas to the next level. It was invaluable to help grow my business from a strategic point of view.
Dave Perrigo, Perrigo Consultants
IMPACT AND RESULTS SO FAR:
Following the first cohort of BetaDen a showcase was held in May 2019. The programme received high praise and demonstrated the "serious" future technology BetaDen is supporting to create future growth and inspire the local market. AI, IoT, cyber and blockchain are all emerging technologies that can be created and developed in Worcestershire.
LESSONS LEARNED:
Strong relationships with commercial partners and stakeholders are critically important for future growth and for raising the culture and profile of Worcestershire's scaleup offer. It is also important to offer a wide range of support for different business sectors and specific routes to market opportunities.
Through research on the local area it was found that Worcestershire has low levels of office stock and commercial premises, as part of its Local Industrial Strategy the area is looking to increase its office and commercial space, including 5G testbeds, to stimulate business innovation and development.
FUTURE PLANS
The LEP intends to continue to build awareness of BetaDen and enhance its credibility for the roll out of future cohorts. It is planning to create and build a network of local company Chief Technology Officers to widen the scope and extent of current networking.
As part of its ongoing Local Industrial Strategy consultation, Worcestershire LEP is seeking to develop a joined-up business support offer to enable increase scaleup and R&D investment as well as promote internationalisation activities, including exports.
ScaleUp Club and the SmartBoard are both very beneficial. Most business owners probably already know some of what they're told when they attend these kinds of groups, but you're looking for that one golden nugget that's going to help you. That's what these groups deliver for us.
Adrian Hughes, Director, Insightconxs
LONGITUDINAL ANALYSIS
According to ScaleUp Institute analysis of data received directly from ONS for years 2014-2017, the following picture emerges on the local environment.
Local Authorities located within the Worcestershire LEP have a moderate-high density of scaleups, and the trend between 2014 and 2017 reveals that all of the local authorities showed an increase in the density of scaleup businesses, but few showed an above median increase in scaleup density.
Scaleups by Density: Good
The vertical axis of this matrix shows where local authorities located in this LEP stand compared to the rest of the UK: 3 of the 6 local authorities have an above median density of scaleups measured by employment growth and 4 of the 6 local authorities have an above median density of scaleups measured by turnover growth.
Scaleup Trends Over Time: Moderate
The horizontal axis of this matrix shows whether the density of scaleups has increased or decreased over time relative to the rest of the UK: 3 of the 6 local authorities are above the median in terms of improving the density of scaleups by employment in their community and 4 of the 6 local authorities are below the median for scaleups by turnover.
The ScaleUp Institute will continue to monitor this closely in the coming years to track whether local initiatives move the dial in the right direction for increasing the density of scaleups.
Page URL: https://www.scaleupinstitute.org.uk/articles/worcestershire/