Explore the ScaleUp Annual Review 2020
Select a section to expand and explore this year's review..
CONTENTS


Chapter 1 2020
The Scaleup business landscape

Chapter 2 2020
Leading Programmes Breaking Down the Barriers for Scaleups

Chapter 3 2020
The local scaleup ecosystem

Chapter 4 2020
Shaping policy to foster UK scaleups: Breaking down barriers

Chapter 5 2020
Looking Forward



Alliance Manchester Business School
Scale Up Forum: The Power of Peer-to-Peer Networking with Academic Backing
Participating sectors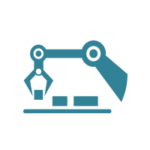 BACKGROUND
The Alliance Manchester Business School vision is to support the North West business ecosystem and its faculty was inspired by the Driving Economic Growth course to see the value of peer-to-peer networks. Through the Scale Up Forum launched in 2018 the Manchester University-based School is offering its internationally-recognised talent, skills and knowledge to boost the growth of scaleups in a peer-to-peer initiative that encourages business leaders to share experiences and lessons.
Growing businesses on all stages of their scaleup journey explore share challenges and gain valuable insights into how different business leaders overcome them.
Participants have been recruited to the Scale Up Forum through a number of sources. Some members were already engaged with the University, others have been identified using the ScaleUp Institute and Beauhurst data sets, or via referrals from the ScaleUp Institute or the Business Growth Hub. Once a member joins the network, the organisers ask them to refer another scaleup business, which is helping to grow the network further. The Forum currently has 40 members, which is showing year-on-year growth.
The Forum meets on a quarterly basis to discuss a pre-agreed topic chosen by members and chaired by a member. It typically begins with a Business School academic giving a thought leadership overview of the chosen topic to kick off the discussion which then runs in a round table format. Topics selected include how successful companies in the North West are tackling barriers to growth. Other topics include talent recruitment and retention, building leadership capability and developing strategies to reach new customers.
During 2019, Alliance Manchester Business School launched a series of Scale Up Partnership events to complement the Forum. These events have been aimed at a larger audience of businesses and members of the scaleup ecosystem including professional services and business support agencies across the North West. They feature a keynote talk from speakers focusing on key issues for fast growth businesses followed by a panel discussion. Audiences have numbered between 60 and 70 attendees.

LESSONS LEARNED:
Experience has shown that referrals are important, and personal referrals work much better. Initial recruitment is best targeted at scaleups that have an existing relationship with the University of Manchester, subsequently using those businesses and others in the Business School's network to help refer other scaleups.
Keeping the Forum events informal leads to a more open and shared discussion; it works best if a Scale Up Forum member chairs the discussion, reflecting the Forum's aim to be a peer-to-peer network run by scaleups, for scaleups.
FUTURE PLANS
Alliance Manchester Business School intends to continue to grow the membership of the Scale Up Forum and work with the Business Growth Hub and LEP to raise awareness of its existence and benefits as well as keeping topics scaleup relevant. It is developing a one-week executive education course aimed at middle to senior management in Scale Ups, focussing on challenges and obstacles to scaling up.
Page URL: https://www.scaleupinstitute.org.uk/articles/alliance-manchester-business-school/