Explore the ScaleUp Annual Review 2020
Select a section to expand and explore this year's review..
CONTENTS


Chapter 1 2020
The Scaleup business landscape

Chapter 2 2020
Leading Programmes Breaking Down the Barriers for Scaleups

Chapter 3 2020
The local scaleup ecosystem

Chapter 4 2020
Shaping policy to foster UK scaleups: Breaking down barriers

Chapter 5 2020
Looking Forward



Greater Manchester
Tailored Programmes to Power Up Scaleups in Targeted Sectors, Helping Them Grow at Home and Abroad 1,131 scaling businesses supported Ave increase in revenue 633% Ave growth in employees 140% £3.5m finance raised by businesses
Participating sectors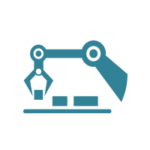 BACKGROUND
Greater Manchester LEP and Growth Hub have focused efforts on priority scaleup sectors – digital, technological and life science sectors. These were identified in a major audit which highlighted the areas strengths in health innovation and advanced materials as well as the opportunities for high growth in digital, energy, and industrial biotechnology plus food and drink.
The LEP has been looking at what works elsewhere and an important development in the past year has been the creation of a programme – Global Scale-up – to help ambitious Manchester businesses access overseas markets and prepare them for potential global sales. In addition a new export service has been added to the Greater Connected Programme.
ONS data for 2017 shows that there are 1,530 scaleups in the Greater Manchester LEP: 580 are classified as scaleups due to rapid growth in their employees, 1,300 are classified as scaleups due to rapid growth in their turnover and 350 are scaleups that are increasing both employment and turnover simultaneously.
The ONS data reflects that across the four-year period from 2014 to 2017 the density of scaleups has increased by 4.26 per 100,000 of population per year, which is above the median of +3.90 per 100,000 of population.
We have loved everything about Amplify. All the facilitators and advisors are great – and the fact that the whole leadership team can take part is a real game changer. It has allowed us to accelerate our growth in ways we didn't think were possible.
Oli Hackett, Creative Director
Mustard Media
SCALEUP PROGRAMMES
Scaleups in the Greater Manchester can access a range of programmes linked to priority sectors including two launched this year:
Global Scale-up – this recently-launched programme is taking businesses to international markets and fully preparing them to seize the opportunities available. It brings together KPMG, Santander, DWF and Manchester Airport in collaboration with GC Business Growth Hub and Department for International Trade. The first 33 businesses have now joined the programme and international visits are being designed based on need. The programme will be opening applications for the next cohort in early 2020.
Greater Connected – a scaleup programme for the digital, creative and tech sectors now running for over 18 months. A new export service was launched in October 2019. As part of Greater Connected Amplify coaches the senior leadership teams to elevate their growth ambitions, deliver and sustain them over the long term in a nine-month programme.
Spark2Scale – a six-month programme to escalate sustainable and comprehensive growth amongst scaling businesses continues to grow. Business leaders participate in six masterclasses on relevant subject and peer-to-peer learning sessions with industry experts.
STEP into Healthcare – ERDF funding has been secured to continue running the programme alongside Health Innovation Manchester for the next three years with cohorts run each quarter. Masterclass events focus on subjects such as Health Economics and Funding.
Recipe4Success – a specialist business adviser supports participants in a six-month programme that culminates in a Meet the Buyer opportunity. The programme has attracted a good proportion of female (38% female) and BAME (23%) attendees.
Greater Manchester will also be participating in the two-year Creative Scale Up programme pilot, funded by DCMS. This programme launching in 2019 will focus specifically on scaling businesses in the creative sector and access to equity investment.
Greater Connected really got me thinking about new ways of growth. Exactly what I needed to get out of the session.
Simon McBride, Director
Sammon Media
IMPACT AND RESULTS SO FAR:
Spark2Scale – The workshops are attractive a positive response, scoring 89% good/excellent for subject matter and quality of presenter. A total of 149 clients have attended Spark2Scale to date of which 56% are female and 16% are BAME; 20 new jobs have resulted from early cohorts with a further 50 in pipeline; 11 new products have been created; three businesses have achieved export wins and six recorded new collaborations.
Greater Connected & Amplify has now supported over 200 scaleups with over 90 creating additional jobs and all showing consistent increases in operational efficiency and sales growth. There have also been new products and services, for example many businesses on Amplify now deliver a Growth Sprint product for clients. The first Amplify cohort of 14 businesses completed the programme in June 2019.
STEP into Healthcare – Five companies that attended STEP into Healthcare received funding of £2.4 million in total from Health Innovation Manchester to continue to develop their innovations.
A formal evaluation of Growth Services has shown that the programme has a lifetime net GVA impact of £75.4m to end December 2018.
Within four weeks of being on Greater Connected, I'd taken the advice and secured two new briefs worth a combined £12m as a result! The content of the course was highly relevant and practical, and the peer to-peer network has led to numerous cross referrals.
Scaling business participant on the Greater Connected programme
LESSONS LEARNED:
Greater Connected content has evolved through listening to and swiftly analysing feedback from participating businesses has ensured support is relevant and powerful ongoing.
First participants on the Amplify programme have emphasised the value of a cohort approach, as businesses value learning from each other. More opportunities for interaction will be introduced for the next cohort of the programme.
The Step into Healthcare programme is great, the course has been informative for us it is perfect timing as we wish to speak to procurement professionals over costing models and pricing. So very important for our business.
Cameron Thorpe, Head of Marketing & Communications
FUTURE PLANS
The LEP is planning a further seven cohorts for Greater Connected for 2020 and beyond with a new structure and specific models to ensure the most relevant and powerful experience and impacts. Further cohorts are also planned for the Amplify and Spartk2Scale programmes.
The GC Business Growth Hub expect the model of the Global Scale-up programme to scale to other northern cities following its successful launch and planning is underway for an expanded Recipe4success programme in 2020.
LONGITUDINAL ANALYSIS
According to ScaleUp Institute analysis of data received directly from ONS for years 2014-2017, the following picture emerges on the local environment.
Local Authorities located within the Greater Manchester LEP have a moderate-low density of scaleups, and the trend between 2014 and 2017 reveals that all of the local authorities showed an increase in the density of scaleup businesses, and most showed an above median increase in scaleup density.
Scaleups by Density: Good
The vertical axis of this matrix shows where local authorities located in this LEP stand compared to the rest of the UK: 6 of the 10 local authorities have an above median density of scaleups measured by employment growth and 7 of the 10 local authorities have an above median density of scaleups measured by turnover growth.
Scaleup Trends Over Time: Moderate
The horizontal axis of this matrix shows whether the density of scaleups has increased or decreased over time relative to the rest of the UK: 6 of the 10 local authorities are below the median in terms of improving the density of scaleups by employment in their community and 7 of the 10 local authorities are above the median for scaleups by turnover.
The ScaleUp Institute will continue to monitor this closely in the coming years to track whether local initiatives move the dial in the right direction for increasing the density of scaleups.
Page URL: https://www.scaleupinstitute.org.uk/articles/greater-manchester/