Explore the ScaleUp Annual Review 2020
Select a section to expand and explore this year's review..
CONTENTS


Chapter 1 2020
The Scaleup business landscape

Chapter 2 2020
Leading Programmes Breaking Down the Barriers for Scaleups

Chapter 3 2020
The local scaleup ecosystem

Chapter 4 2020
Shaping policy to foster UK scaleups: Breaking down barriers

Chapter 5 2020
Looking Forward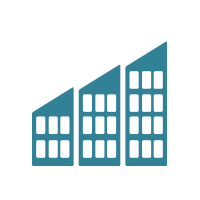 Infrastructure
Scaling businesses have big appetites for high-quality infrastructure with flexible tenancies that will not be a barrier as they expand.
A lack of such valuable sites or environments remains a concern for ambitious business leaders who rank access to the right infrastructure as a challenge to their growth ambitions. It is a particular issue in some areas of the country such as Bristol and Brighton where the limited infrastructure available is being seen as a potential brake on scaling.
Scaleups also value environments where they can create networks with their peers, share expertise, and access the relevant experts. As their products and services become more innovative they are looking for more opportunities to test them in a supportive environment.
Our newly endorsed programmes are making a significant contribution to overcoming the scaleup infrastructure challenge.
The FCA Sandbox is endorsed for the innovative 'space' it has created to help growing financial service companies test their businesses models and for the impact it is having for these businesses both at home and internationally. Since we identified the Sandbox as One to Watch in 2018 it has run two additional cohorts and supported 118 firms in total.
Its success has also been recognised globally and it has now launched the Global Financial Innovation Network to provide a more efficient way for the innovative fintech firms within the Sandbox network to go global, helping them navigate between countries as they look to scale and work with regulators abroad. The FCA has also launched the Green FinTech Challenge to focus on supporting firms developing innovative solutions to help in the UK's transition to a greener economy.
The banking industry is also more broadly stepping up to respond to scaleup challenges. In 2018 we endorsed Barclays Eagle Labs for their powerful network of incubators linking office space with a high growth relationship team, mentoring, access to curated events, funding and leadership development through local specialist partners. An increasing focus of the work has been digital skills, providing businesses with opportunities for digital skills development and rapid prototyping through onsite digital fabrication equipment and Industry 4.0 expertise. In 2019 the network has expanded from 18 to 24 sites. A Development Manager in each Hub works to coordinate with the local ecosystem including local universities.
In 2019 the ScaleUp Institute endorses the way in which NatWest is putting an increasing focus on scaleups through its Entrepreneur Accelerator providing flexible office space plus a wide-ranging package of support. At 12 hubs across the country selected businesses are offered free co-working spaces, bespoke one-to-one coaching, access to legal and technical advice from partners, workshop education on subjects such as leadership, sales, funding and innovation plus peer-to-peer learning. This year NatWest has augmented the programme with NextLevel for the 100 most promising scaling businesses on the programme. They benefit from more intensive coaching and an enhanced mentoring network as well as access to a private ecosystem of market and investor connections/activities.
In terms of government initiatives we are observing the role of the Catapults. In 2019 we identify the Digital Catapult as one to watch in its provision of an advanced digital technology innovation centre, under the UKRI/Innovate UK family, providing physical and digital facilities for companies from the creative and manufacturing sectors, including a number of 5G testbeds. This allows them to test new products, services, experiences and business models as they seek to scale with innovative solutions.
Scaleup leader are innovative – three in four have introduced a new or significantly improved product in the last 3 years (74%) and they are significant adopters of new technologies. In view of these facts it is a matter of concern that only two in ten have collaborated with universities or research institutions to develop a new product or service in that time. Universities and research centres need to do more to engage and collaborate with scaleups.
The ScaleUp Institute would like to see more examples of the work being done by Alderley Park and the Babraham Research Campus who are providing a flexible infrastructure and well-networked environment combined with comprehensive support to scaleups in the life sciences sector. The Babraham campus also offers access to investors and the 59 companies based at the site have raised £308m since 2017.
A second cohort of the Accelerate@Babraham is now beginning the four-month programme which provides a cash prize, access to consultancy, specialist equipment, skills training as well as leadership capacity-building and mentoring. The number of companies based at Alderley Park has now grown to 80 and they benefit from an accelerator programme and access to an Expert Mentor Network of 220 industry leaders. Independent analysis of the science park has shown that companies benefiting from support on site grow two times faster, raise 2.5 times more investment and are three times less likely to fail than equivalent firms.
These two examples are powerful demonstrators of the power of hubs to help scaleups deliver growth and innovation by harnessing access to research facilities, technical expertise, mentorship and peer-to-peer networking.
In previous reviews we have highlighted other excellent initiatives that link co-working with mentoring, skills training and leadership education. Developments continue at our previously-endorsed programmes. Companies that have been based at the Google for Startups Campus in East London have now created 4,600 jobs since 2012. The campus offers a diverse and connected community alongside world-class education for entrepreneurs, including regular mentoring sessions and access to Google's products, connections and best practices.
Engine Shed provides an extremely valuable hub in the centre of Bristol where flexible office space is in short supply. Based in Brunel's historic building the hub offers flexible co-working space for 300 companies and plays host to the SETsquared Bristol Incubator supporting 83 fast-growth technology businesses. Its space generates collaboration, creates encounters and promotes investment. Particular help is given to ambitious business leaders to explore investment options by Investors in Residence and an Angel Hub, in partnership with UK Business Angels Association, which brings the scaling businesses together with potential investors. Engine Shed 2 is in the planning stage and on track for delivery in 2022.
We are also pleased to see continued developments at the Cambridge Cluster Map which does so much to raise the visibility of scaleups in its area. It has undergone a transformation in 2019 with a fresh interactive design that offers users the benefits of modern infographics. All the data has been completely updated and the map's reach has been extended beyond Cambridge to 14 local authority districts. This allows timely analysis of the current scale, make-up and growth rate of economic activity in the sub-region.
All these endorsed programmes and the Ones to Watch offer important lessons in how to create the conditions that nurture growing companies and provide the expertise that will help take them to the next stage. As companies grapple with the challenge of locating supportive, flexible infrastructure we urge others to examine how they can evolve existing and new space that builds on the comprehensive approach that these programmes have adopted so successfully.
Page URL: https://www.scaleupinstitute.org.uk/articles/infrastructure/