Explore the ScaleUp Annual Review 2020
Select a section to expand and explore this year's review..
CONTENTS


Chapter 1 2020
The Scaleup business landscape

Chapter 2 2020
Leading Programmes Breaking Down the Barriers for Scaleups

Chapter 3 2020
The local scaleup ecosystem

Chapter 4 2020
Shaping policy to foster UK scaleups: Breaking down barriers

Chapter 5 2020
Looking Forward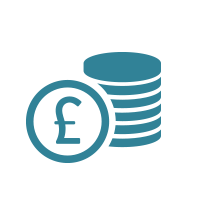 Finance
Provision of growth capital for scaleups continues to evolve to address the scaleup finance challenge. We are seeing a growing range of asset classes becoming available for scaleups but regional disparities continue to be evident, with scaleups in London and the South East more likely to be using equity finance than those elsewhere. The focus on expanding the depth and breadth of the pool of patient finance across the country must continue. 
Access to finance per se is not seen as the main obstacle to growth, as the findings from the Scaleup Survey in 2019 again bear out. Yet the survey highlights that while 75 per cent of scaleups are deploying external finance to support growth, more than five out of ten feel they do not have the right finance in place for their business.
The need for strong and clear education for scaleup leaders about available growth finance options remains a priority. The Scaleup Survey shows that reservations about the use of equity finance remain; whether it is seen as unsuitable, or representing a loss of control, or because of simple lack of knowledge.
This year, we have added to the number of case studies of equity, debt and mezzanine investors who have been active in supporting scaleups between 2012 to 2019. We have added three firms to the VC endorsed asset class being – Livingbridge, Scottish Equity Partners and Beringea.
All three have demonstrated commitment to financing scaleups through successive rounds. In addition, they exemplify the importance and value of regional connectivity; between them they have physical UK presence in Manchester, Birmingham, Glasgow, Edinburgh as well as London.
They have also demonstrated their capacity to support their portfolio companies as they scale. For example, Livingbridge has opened an office in Boston to support the international expansion of their portfolio companies in the US. Beringea has launched a Scale-Up Academy, shaped around an annual series of events considering specific issues encountered by scaleup leaders – from talent and hiring to fundraising and international expansion.
In addition, we have in 2019 added the Development Bank of Wales as a 'one to watch' initiative with its specific focus on Welsh businesses. Last year it directly invested £80m – £21m of which was in equity – in 420 investments spread across the country: £37m was invested in south Wales, £26m in mid and west Wales, and £17m in north Wales.
Across existing institutions endorsed there is strong evidence of commitment to the provision of growth capital across the UK.
One of our original case studies, BGF, has continued to grow its support of scaleups. In 2019 it achieved the notable milestone of investing £2bn off its balance sheet. It has backed nearly 300 growth companies in Britain and Ireland. The company has 14 offices in the UK and nearly 75 per cent of the investments are made into companies based outside of London.
Eight out of ten investments made by IP Group and its subsidiary Touchstone Innovations have been into companies outside of London. In the period between January 2012 to June 2019, the combined amount invested totalled £1.26bn, at an average investment size of £9.6m.
The Santander Breakthrough Growth programme is delivered nationally. LDC, the private equity arm of Lloyds Banking Group which we endorsed last year, invests in growing businesses from all sectors via a regional network of nine offices – nearly four out of five of its investments are outside the UK.
Scaleups continue to emphasise that it is not just cash that they seek from the financial community. They want smart money which brings knowledge and support along with it. The nature of that additional backing takes many forms.
The VC firms that we endorsed in 2018 – Balderton Capital, Accel, Index Ventures, Notion, Partech, Eight Roads, Draper Esprit – demonstrate how firms across the VC industry can support scaleups on their growth journey. Some of the firms, such as Partech and Eight Roads, have a global mandate; others, such as Balderton, Accel and Index, invest in UK scaleups from funds with a Europe-wide focus. Draper Esprit is a VC fund that is publicly listed on the London Stock Exchange.
All of them use their global networks to help their portfolio companies hire senior leaders, find mentors, expand into new markets, and gain introductions to potential corporate partners and customers. Primarily focused on the technology and healthcare sectors, these firms also run numerous highly targeted events for their portfolio companies to encourage the sharing of best practice.
A similar level of structured support is shown by the Octopus Titan VCT, which we endorsed in 2017, for the international growth strategies of its portfolio companies. More than 60 per cent of its portfolio companies have a presence outside of the UK. It is an exemplar of how VCT investors can provide knowledge and resources as well as finance.
During this decade, equity crowdfunding has established itself as a genuine alternative finance option for scaling companies. The Crowdcube platform, which we endorsed in 2018, remains the most active. The online alternative finance sector continues to be a fluid and dynamic one. A number of partnerships between these providers and the clearing banks are evolving. In the coming year, we will be assessing more of the market participants – both debt providers and equity crowdfunders – to evaluate their impact on the scaleup ecosystem.
How to develop pools of capital for all sectors as well as their greater disbursement throughout the UK's regions is a key element of the mission of the British Business Bank (BBB). It provides a model of how public sector finance can work with – and not crowd out – private sector finance in order to develop far bigger pools of capital in the UK and encourage more investors willing and able to provide ongoing rounds of follow-on or scaleup finance.
The investment capacity of BBB's Enterprise Capital Fund (ECF) programme, which we endorsed in 2017 as a case study, stands in excess of £1.2bn, with 28 funds facilitating finance to more than 545 businesses.
The BBB continues to support scaleups with other initiatives such as British Patient Capital and a Knowledge Hub for scaleups to identify and attract appropriate growth capital.
It is important to provide education about the availability of all forms of appropriate finance. Venture debt funds – an asset class whose provision by Barclays we endorsed in 2017 – are widely available in the US but are less available to UK businesses. British Business Bank analysis of Preqin research shows the UK has 16 active venture debt fund managers compared to 109 in the US.
The Rose Review noted that access to and awareness of funding was "the number one issue for female entrepreneurs across the entire entrepreneurial journey, from intention to scale-up. Indeed, female-led businesses receive less funding than those headed by men at every stage of their journey."
So it is important that this growing number of diverse funding sources leads to greater allocation to companies with higher levels of gender diversity. Financing and supporting more female scaleup role models will encourage more women to scale up their businesses. The Santander programme, for example, includes a Women in Business programme to provide networking opportunities, mentoring and events specifically for female entrepreneurs. SEP is a signatory to the Women in Finance Charter; in 2018, 38% of its senior management team were female. Our Female Founders Index shows that Livingbridge and Beringea are investing in female founders.
The breadth of these case studies demonstrates there can be no single route to finance for scaleups. A blend of complementary sources of UK-based long-term capital, all of whom have the capacity to participate in follow-on rounds and to add value by bringing knowledge, networks and expertise along with their funding, is vital.
Page URL: https://www.scaleupinstitute.org.uk/articles/finance/