Explore the ScaleUp Annual Review 2021
Select a section to expand and explore this year's review.
CONTENTS


Chapter 1 2021
The ScaleUp Business Landscape

Chapter 2 2021
Leading Programmes Breaking Down the Barriers for Scaleups

Chapter 3 2021
The Local Scaleup Ecosystem

Chapter 4 2021
The Policy Landscape

Chapter 5 2021
Looking forward


Chair's Foreword
Adam Hale, Chair, ScaleUp Institute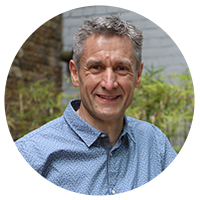 As I reach the end of my second year as Chair of the ScaleUp Institute I want to pay tribute to how scaleup businesses have dealt with the perfect storm of challenges they have faced these past 12 months. They have been tested in ways none of us were expecting.
Not only have the UK's scaling firms had to contend with the continuing impact of Covid, but they have also had to be agile in responding to the new relationship with Europe. Plus considering how they can help tackle the climate emergency as our inaugural Green Economy Index reflected. Yet they have pivoted and evolved and remain ambitious with nine out of ten expecting to grow in the coming year and a quarter of them planning to grow more than 50%.
So much of this ambition comes from the entrepreneurial and innovative spirit of scaleups but also their ability to pursue their ambitions is testimony to the resilience of the ecosystem that has developed to support them. It has been very gratifying to see ever more public/private actors joining this maturing ecosystem. And it is pleasing to see Government Ministers reference time and time again the importance of scaleups to our economic renewal and put policy on the right track to support them, which culminated in the recent Budget and Comprehensive Spending Review. 
In the last two years we are really seeing how scaleups are driving forward the use of new technologies. Many are currently using big data or AI as part of their day-to-day operations and they are looking to do more, planning to further exploit these technologies for growth with four in ten expecting to use AI, three in ten big data, and one in five planning the use of robotics. This continuing innovation is dialling up their need for technical and digital skills and is why I am so passionate about getting this right in early years education and developing the pipeline of talent we need for the future.
The ecosystem needs to do everything possible to help them continue to be innovative. Last year I said to do this we had to put a focus on three core activities: Segment, Engage and Scale. This is happening but we need to maintain a relentless focus on these and build on progress.
It is vital that not all businesses are treated the same; scaleups have very special demands and needs and so Segment remains important. We need to identify at the earliest stage those growing companies and direct support and resources towards them. The October Budget recognises that need for segmented support – with differentiated solutions for scaleups – because scaleups grow more and they need different help.
Early identification of scaleups is also important in bringing them together with other entrepreneurs and those who have succeeded in growing their own businesses in a peer group environment to form a 'Community of Success'. In May, the ScaleUp Institute and Innovate UK launched a nationwide network of peer groups across all areas of the UK, from Scotland to East Anglia and from Northern Ireland to the North East. These groups from Innovate UK's portfolio of highly innovative, scaling business leaders aim to create a sustainable network and provide a structured and confidential forum. It is in such trusted networks that entrepreneurs can help each other solve challenges, evaluate opportunities, and plan strategies. I am delighted that feedback from these peer groups has been very positive.

Clear evidence from the scaleup programmes we endorse and the regions that we identify as exemplars is that success comes when we Engage more proactively with our scaleups. Progress comes quickest where there are dedicated relationship managers and enablers contacting them with tailored support whether it be opening doors to markets, providing access to finance or helping them find and recruit talented people. And while I recognise that these have been challenging times for many of those supporting UK business, there must be no let up on engagement with scaleups – there are big hurdles ahead. For example, the battle for talent is getting tougher and scaleups are continuously looking for senior boardroom expertise, including strategy, marketing and sales expertise.
And finally, I will repeat what I see as my fundamental message as Chair of the ScaleUp Institute: we must keep encouraging ambitious businesses to keep Scaling. Stay optimistic, challenging times will always create opportunities for the ambitious and innovative to differentiate themselves, to demonstrate their potential and grow. Around you are successful peers with great stories to tell; join them in peer networks to share how they overcame challenges and grew their businesses. In the years to come we hope to celebrate your achievements with you.
One such celebration and a highlight of the past year was the inaugural Scaleup Week led by BGF working with the ScaleUp Institute, to bring together scaleup leaders across the UK to unlock potential, accelerate growth and turn the spotlight on the crucial issues as well the opportunities for growing businesses. Many thanks to the Prime Minister and the Secretary of State for Business, Energy and Industrial Strategy for their contributions to the Week.
We continue to work around the country to break down the barriers to scaling with initiatives like our Regional Finance roundtables and growth capital education sessions with the British Business Bank. We are delighted to have the support of our finance partners from across the country to increase the knowledge of  growth capital and the options available for scaling businesses as they fulfill their ambitions.
Developing the scaleup ecosystem is only possible with collaboration and I also want to give my thanks to the ScaleUp Institute's partners who have helped us progress so far on this journey. Our partners, ambassadors and scaleup champions are devoting so much energy and resources to maintaining and growing the ecosystem as well as making the case for scaleups and their contribution to the UK economy. Huge thanks also to the Institute's team who are, themselves, an innovative and growing scaleup. Thanks also to board members who have been extraordinarily engaged and supportive over the last year. Let's all Keep Energising the ScaleUp Ecosystem. 
As we look ahead to 2022 I remain strongly optimistic. Yes, there are concerns about the future, about whether the UK will become harder to do business in. From what I hear directly from scaleups and the results of our survey show, these businesses are hungry to grow. They want to drive the post-pandemic recovery, looking to new markets and fresh opportunities that will come from COP26 and other developments. I am confident the ecosystem will grow and strengthen further to provide them with what they need, building on the forward-looking agenda we set out in the 2021 Review. The UK can become the best country in the world to scale.