Explore the ScaleUp Annual Review 2021
Select a section to expand and explore this year's review.
CONTENTS


Chapter 1 2021
The ScaleUp Business Landscape

Chapter 2 2021
Leading Programmes Breaking Down the Barriers for Scaleups

Chapter 3 2021
The Local Scaleup Ecosystem

Chapter 4 2021
The Policy Landscape

Chapter 5 2021
Looking forward


Resolving regional funding disparities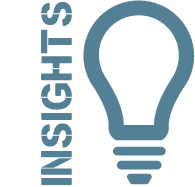 Scaleups are hungry for growth capital. Our latest survey shows they are far more likely to use external finance than their SME peers; more than eight in ten use external funding as part of their growth strategy. Yet just under half (45%) do not feel they have access to the right funding for their needs.
This gap is exacerbated by regional disparities. In its first annual Regions and Nations Tracker Report published in October the British Business Bank found very different levels of access to equity finance and private debt.
According to the report, London, the South East, the North West and the East of England account for 86% of equity deals despite hosting just 55% of businesses. By contrast, Scotland accounts for just 3.2% of equity investment while hosting 6.2% of the business population. Similarly, Yorkshire and the Humber accounts for just 1.5% of equity investment and 4.9% of private debt activity while hosting 7.2% of businesses.
It also found that uneven distribution of growth finance is largely driven by the presence of local investors, rather than a lack of high growth potential businesses. Distance matters – in 82% of equity investment stakes between 2011 and 2020, the investor and company are within two hours of each other; 61% are within one hour of each other. Rural business owners more likely to inject personal funds into their business than urban entrepreneurs because of a lack of growth finance options.
And scaleups recognise this trend. In the ScaleUp survey 41% of regional scaleup leaders tell us they feel that most funding resides in London and the South East, compared to 20% among their peers in London and the South East.
To develop insights into these disparities and to explore solutions the ScaleUp Institute and the British Business Bank jointly hosted roundtables with the ecosystem in eight English regions plus Wales and Scotland in 2021.
Among the central themes that emerged during the discussions were that it was vital to continue to build investment capacity at local level, that more innovation funding growth and long-term patient capital are needed and that development of regional funds should continue.
Participants across the regions identified that scaling businesses need to be better prepared so that they can pitch in the correct way to potential investors. In the South East and East and South East Midlands they said there was a need for business leaders to be better educated in financial modelling and forecasts. Schemes like Help to Grow should include a financial modelling element to tackle the issue while more should be done to give businesses access to peer networks so that they could learn from the experience of others and build contacts.
Another strong point that emerged was that the problem of funding was not always caused by a lack of funds but the gap between investors and scaleups. Investors needed to connect better with scaleups. Across the board, there was a strong affirmation that bankers and advisors as well as the ecosystem needed a better understanding of scaleups and finance offerings at national and local level.
The roundtables produced several powerful recommendations for resolving funding issues. Many of the regions requested the development of a central point of regional information to help businesses understand their local financial ecosystem and the options available to them. Alongside this there should be better referral mechanisms to ensure that if one equity finance provider is not right for a particular business, there is the opportunity for that firm to be referred on to other equity providers, or to wider development programmes to take them to their next stage of growth.. We believe the BBB Finance Hub and the ScaleUp Institute's Support Finder can play an important and joined up role here by promoting endorsed case studies and highlighting what is operating in different regions. In addition, participants recommended further enhanced relationship engagement of scaling businesses with sector knowledge building upon available data sources and existing programmes with experience scaling businesses and identified impact.
To resolve the knowledge gaps between scaleups and investors participants proposed more information and education sessions for scaleup businesses particularly outside the South East to navigate the funding landscape better and to avoid potential barriers on their scaling journey. And they called for better promotion of regional businesses and use of these assets in brand building, using as a base the Scaleup Index and other regional resources to showcase local success, indicating that the regions should make better use of these assets in brand building. Investors could also be encouraged to support scaleups through the creation of toolkits such as the Invest in Creative Toolkit developed by UKBAA and the ScaleUp Institute and launched in June which is designed to increase knowledge about the opportunities for investing in creative industries.
In addition, the ScaleUp Institute and the British Business Bank have already begun the process of raising awareness of scaleups in the advisory community through virtual round tables in four English regions as well as Northern Ireland and Wales.
The ecosystem is enthusiastic and motivated to overcome this regional funding challenge for scaleups and want regular roundtable discussions to bring together the regional ecosystem. The ScaleUp Institute shares the view that this is a very valuable approach and will continue to work with the regional ecosystem to maintain the momentum for change.