Explore the ScaleUp Annual Review 2021
Select a section to expand and explore this year's review.
CONTENTS


Chapter 1 2021
The ScaleUp Business Landscape

Chapter 2 2021
Leading Programmes Breaking Down the Barriers for Scaleups

Chapter 3 2021
The Local Scaleup Ecosystem

Chapter 4 2021
The Policy Landscape

Chapter 5 2021
Looking forward Infrastructure
Impact for scaleups 205
Resident companies Over 3,500
Employees 250
Members of Expert Mentor Network 2
Onsite venture funds 2.5X
Businesses likely to grow twice as fast as equivalent firms and raise 2.5 times more investment
Key sectors Bruntwood SciTech's Alderley Park provides over 1m sq ft of state-of-the-art office and lab space to businesses in the life sciences and tech sector as well as support for companies from start-up to scale up. There are now over 200 companies on site including national institutions such as Cancer Research UK and Medicines Discovery Catapult.
All companies on site have access to Alderley Park's flexible infrastructure and scientific services, which allows them to expand as their business develops and grows. The Park is home to an extensive range of scientific services, including dedicated vivarium space and access to highly specialised suites including surgery, level 2 containment and bio-imaging. Coworking laboratories provide access to specialised equipment operated by an experienced laboratory management team on a pay-as-you-go basis.
Alderley Park is working with Medicines Discovery Catapult to build a Translational Research Facility in Infectious Disease which will build collaborations with scaling businesses and academics in infectious disease research. The new facility will provide critical infrastructure for future infection readiness, including a UK-leading category 3 biosafety (BSL3) facility to grow the capacity and capability of organisations working to validate diagnostics and treatments in infectious diseases.
The campus' accelerator offers residents a 250+ expert mentor network, commercial workshops and bespoke one-to-one engagement and expertise for scaleup entrepreneurs and leaders. Workshops include a focus on the scaling challenges, leadership skills and development, access to finance and international markets. A peer to peer network is maintained through a weekly Directors' call. Companies are helped to raise their profile through a new "customers and capabilities" web portal and workshops on comms strategies.
The Alderley Park Oncology Development Programme has made strong progress in its first year. Thirty-six applicants were selected to proceed to the Development Phase 1 of the initiative which aims to develop and nurture an entrepreneurial culture amongst cancer researchers and scaling businesses in the UK. The final six on the programme are set to innovate and disrupt oncology research and the objective that they will be ready to take on new funding or collaborators to present investable propositions ready to meet patients' needs. Even before pitch day to pharma and VCs, companies have raised £16.2m.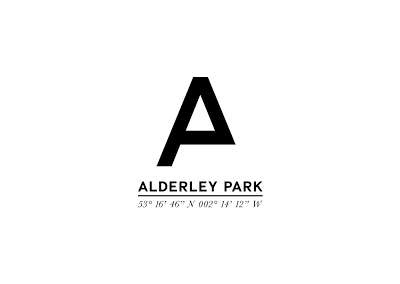 Programme
Babraham Research Campus Infrastructure
Impact for scaleups 2,000 strong
Size of the community £4bn+
Market value of campus companies £230m
Commercial investment raised in 2020/21 £286m
GVA impact of the Campus on UK economy
Key sectors The Babraham Research Campus has a vision to be one of the best places in the world for discovery bioscience research and innovation and a leading sustainable ecosystem to start, nurture, scale and grow bioscience business, capturing new opportunities.
The Campus brings together world leading bioscience research and business with a focus that accelerates scientific discovery and helps to build and scale businesses. The result is a highly connected, sustainable and dynamic ecosystem that creates new discoveries, therapeutics, jobs and growth to support the UK economy.
Campus businesses operate in a supportive infrastructure with access to laboratories and offices on short-term tenancies with the opportunity to grow into larger space as they evolve. Access to Venture Capital investors is facilitated via the annual Babraham Investor Conference which brings together investors and companies seeking investment. 
The most recent review of the Campus' economic impact, published in 2020, showed that companies estimated being located on the Campus had on average accelerated their fundraising by three months and increased the amount of funds raised to date by 10%. In addition, the number of employees is estimated to be around 20% larger than it otherwise may have been due to the Campus location. The total market value of the largest 14 companies on site was calculated to be £4.1bn, which represents a 7.2 times return for investors, who have put in £636m in total. 
Additional support for early-stage life science start-ups is provided by the Accelerate@Babraham bioincubator programme which Labiotech recognised as one of the top 25 such incubators in Europe. Access is via an annual competitive application and pitching process with up to five early-stage ventures being selected to experience life as part of the Babraham Research Campus. The programme includes a bespoke five-month timetable of scientific, business, and technical support, free lab space, access to the exceptional Cambridge Cluster network, investor introductions and £10k non-diluted funding; the fourth cohort of 5 businesses started the programme in September 2021.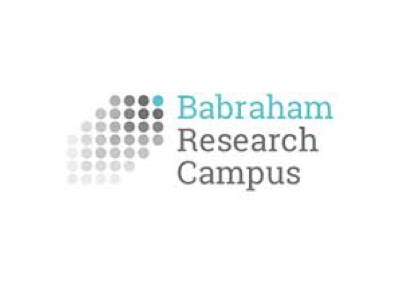 Programme
Barclays Eagle Labs Infrastructure
Impact for scaleups 24
Sites 430+
Mentoring sessions 498
Funding readiness participants 90
Global Connect participants £1.7bn
Investment raised by residents and alumni to date
Key sectors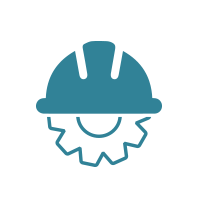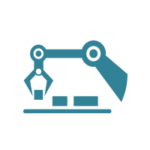 Eagle Labs is a growing national network of growth spaces that provide business incubation, mentoring and co-working as well as office space for ambitious high-growth businesses. The Labs offer digital skills development and rapid prototyping through onsite digital fabrication equipment and Industry 4.0 expertise at many of the sites.  When Covid-19 hit all dedicated growth programmes were moved to be run virtually.  
A major focus for the Eagle Labs is on creating a community of like-minded entrepreneurs in a collaborative work environment with access to peers and opportunities to maximise growth through digital connections, curated events and funding opportunities.
Eagle Labs also specialise in positively disrupting key industries by linking major corporate players, industry bodies, and leading universities with ambitious businesses to enable rapid innovation and investment. In 2020 GamesTech and EnergyTech were added to the dedicated  LawTech, HealthTech, and AgriTech programmes. 
The successful launch and delivery of the Barclays Black Founder Accelerator in 2020 saw 25 Black founder-led companies go through the programme. In 2021 Barclays expanded the programme to support 40 businesses, the second cohort begins in November 2021.
Eagle Labs have also run two seasons of the Funding Readiness Programme in 2021 and two seasons of Global Connect to immerse scaleups in international markets, including Silicon Valley, and with a focus on raising international funding.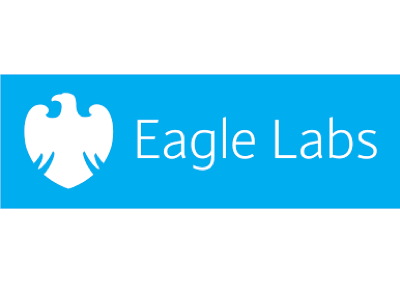 Programme
Cambridge Cluster Insights Infrastructure
Impact for scaleups 80,000
Companies identified 207
Scaleups identified in 2020 98%
Turnover increase of life science scaleups 40,966
Employment of scaleups £7bn
Turnover of scaleups 21.7%
Employment increase of ICT scaleups
Key sectors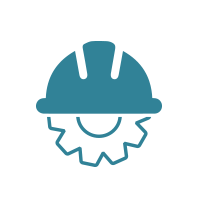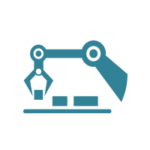 Cambridge Cluster Insights gives a picture of growth and economic health across the sub-region over ten years and now includes over 80,000 companies and limited partnerships. Designed by the University of Cambridge in partnership with entrepreneurs, the tool supports scaling businesses in Cambridge and 14 neighbouring local authority districts in attracting talent, customers and investors from the UK and overseas. 
Updated in March 2021, it now includes data up to the start of the 2020 Covid lockdown providing employment and turnover data for the Cambridge city region and its surrounding area.
In a collaboration with Metro Dynamics the programme has developed an SME Observatory to help the Cambridgeshire and Peterborough Combined Authority identify scaleup and other high-growth businesses to be targeted by its Business Growth Service.
The latest update – completed in July 2021 – captures the effects of the first Covid lockdown. The picture is one of continued though lower employment growth in Greater Cambridge. Despite this slowdown, Knowledge Intensive (KI) sectors increased their employee headcount on average five times faster than non-KI sectors. This slowdown was mitigated by the strong performance of the life sciences and ICT sectors, underlying their importance as engines for job creation even at times of business and economic uncertainty. 
In 2020, 207 scaleups were identified in the area, contributing £7bn to the local economy and employing 40,966 people. Knowledge Intensive scaleups showed 43.5% growth in turnover since 2019 and 19.4% in employment. Scaleups in the Life sciences and ICT sectoral clusters outperform their peers, showing 98% and 60% growth in turnover respectively. Turnover scaleups in the life sciences have grown 142% in turnover, while employment scaleups showed 27.4% growth in employment. Infrastructure
Impact for scaleups 400
Companies supported per year >£500m
Investment raised since start of programme; £10m in 2020 300
Scaleups accommodated 1
Onsite Angel Hub 1,200
Events happen at Engine Shed every year
Key sectors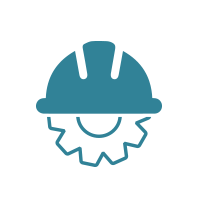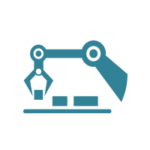 Engine Shed – an enterprise hub led by the University of Bristol in collaboration with Bristol City Council – has been supporting ambitious businesses since December 2013. Based in Brunel's historic building, the hub brings together investors, entrepreneurs, business leaders, academics and corporates to drive innovation and inclusive economic growth. It provides flexible infrastructure for 300 fast-growing companies.
At the heart of Engine Shed is the SETsquared Bristol Incubator, providing support to over 80 high growth technology businesses. In 2020, the programme was named "Hottest Accelerator in Europe" and passed the landmark of £500m investment raised by member companies.
Particular focus is placed on linking scaling businesses with investors through "Investors in Residence" and the hosting of an Angel Hub, in partnership with UK Business Angels Association. In 2020, Engine Shed joined 8 partners to launch a new 2-year pilot programme to stimulate investment in the south west region, the "Investment Activator" led by partner Tech Spark. New collaborations have been developed with the launch of two new funds, the £15m Science Creates EIS Fund focussed on deeptech startups and a £10m co-investment fund from Newable and Bristol Private Equity Club. Alongside core events and investment briefing, 45 companies have benefited from pitch training and 22 introductions to investors have been facilitated.
In addition, Engine Shed has also launched a partnership with Geovation, the innovation arm of the Ordnance Survey to provide network members access to the quality location and property data, technical expertise and guidance in how to access a range of potential markets sectors.
In October 2021, Engine Shed announced a new fintech accelerator programme for high potential scaling fintech businesses in the West of England. The programme which will launch in Q1 2022 aims to provide development in areas such as product, organisation, funding and access to market, this will be supported by access to experienced mentors and expert masterclasses from across the fintech ecosystem.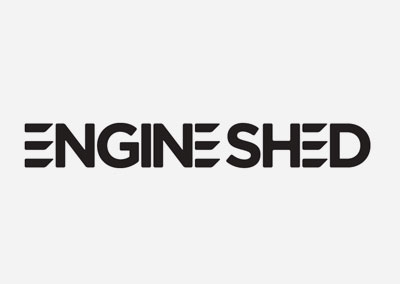 Programme
FCA Regulatory Sandbox Infrastructure
Impact for scaleups 58
applications and 13 businesses selected for Sandbox Cohort 7 140
Firms tested in first six cohorts 28
Firms selected for digital sandbox pilot from 94 applications 84%
Percentage of firms reporting digital sandbox had accelerated their product development

31
Regulatory sandboxes operating globally on FCA model
Key sectors Launched in 2016 The Financial Conduct Authority's Regulatory Sandbox provides an environment for firms to test innovative products and services in the real market with real customers. Its model is now being replicated internationally, including in Africa, East Asia and the Pacific region.
The seventh cohort of businesses has now been selected with applications coming from both the UK and overseas. Most applications for this cohort came from firms in the retail investments and retail lending sectors. In the wider context of coronavirus, the FCA refocused the approach seeking applicants developing businesses, products or services intended to detect fraud and scams, support the financial resilience of vulnerable consumers or improve access to finance for general SMEs.
In the past year the FCA has carried out a digital sandbox pilot in collaboration with the City of London Corporation. Ongoing evaluation and feedback from participants have indicated a range of benefits. These include accelerated product development, validating and improving AI and machine learning models, refining business plans, and networking within the pilot ecosystem. More than eight out of ten participants reported that access to the sandbox had accelerated their product development, with an average estimated gain being between 18-24 months.
Participants often found that they derived other benefits particularly through collaboration with other teams and expert mentors. These included pivoting business models or better customer understanding and product design. A second cohort of the digital sandbox will be running at the end of 2021; this will be focused on the theme of sustainability/climate change to support the UK's green finance ambitions.
In 2019 the Global Financial Innovation Network (GFIN) was launched, chaired by the FCA it brings together over 70 international organisations committed to supporting financial innovation in the interests of consumers. Members include the Australian Securities and Investments Commission, the USA's Consumer Financial Protection Bureau and Hong Kong Securities and Futures Commission. Building on the model developed by the FCA Sandbox it has developed a cross-border testing environment for scaleups.
Last year the GFIN invited applications from firms to test innovative financial products, services or business models across more than one country or jurisdiction. The GFIN received 38 applications across the 23 participating regulators from across five continents. Most applicants operate in the RegTech, payments and Wholesale financial markets sector. To date two businesses both operating outside the UK have been selected and have begun testing their propositions. The GFIN will make further announcements when the cross-border testing programme is open for new applications in the future. 
The support from the Innovate Team at the FCA was instrumental in the success of this journey.
Myles Milston, CEO, Globacap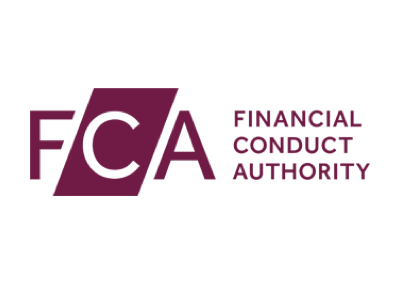 Programme
NatWest Entrepreneur Accelerator Infrastructure
Impact for scaleups 958
Scaling businesses (1,646 overall) £59.9m
Investment raised in 12 months since September 2020 43%
Female entrepreneurs 20%
BAME entrepreneurs 1,383
Jobs created
Key sectors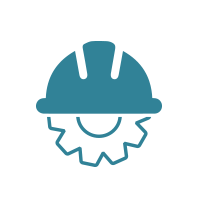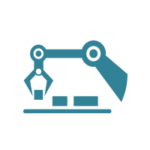 NatWest delivers this programme in 12 accelerator hubs in normal times but during the pandemic pivoted to a fully digital offering. In the past year the accelerator has been reopening its physical hubs with a major focus on collaboration and relaunched its Enterprise Programme with a greater focus on scaleups and further embedded a regional delivery model designed to reach more businesses and be flexible to local needs. 
Following a review of the Accelerator by its UK-wide SME Taskforce, NatWest has created new local partnerships and regional taskforces to drive change and introduced peer-to-peer coaching. 
Entrepreneurs are offered networking events, digital workshops and 1-to-1 and 1-to-many coaching sessions to help them to grow their business. During 2021 workshop activity has included a focus on strategic visioning, accessing new markets, impactful leadership and cultivating an effective team. NatWest has committed at least 25% of space on the programme to climate-focused businesses whose main objective relates to environmentally-sustainable practices. 
New Local Enterprise Managers, Regional Ecosystem Managers and Entrepreneur Acceleration Managers will give businesses the guidance they need through expertise, coaching and networks that are relevant to their location and sector.
In June four new specialist accelerators were launched – high growth, fintech, purpose-led and climate – and further accelerators catering to specific regional and sector needs are in the development stage – family business; clean transport; circular economy; and Welsh food and drink. 
The Expert-in-Residence programme has also been launched following the Rose Review and a successful pilot in the Solent and South East LEPs. Under the scheme 28 experts based in branches or growth hubs help female entrepreneurs realise their growth ambitions by providing guidance and insight on business finance.  
NatWest has committed to supporting 35,000 entrepreneurs through its Enterprise programmes in 2021, and a further 200,000 interventions with future entrepreneurs through mentoring, webinars and coaching. To date, the bank's initiatives have created more than 1,383 jobs in the last 12 months and contributed more than £103million to the UK economy – with nearly half of all businesses supported since launch female led.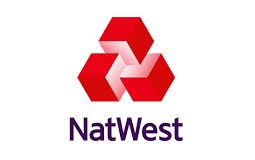 Programme
Digital Catapult Infrastructure
Key sectors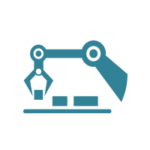 Created in 2013, Digital Catapult is focussed on driving early adoption of advanced digital technologies and supports scaling and pipeline businesses through its accelerator and open innovation programmes. Since 2013, scaling and pipeline businesses that have worked with the Digital Catapult have collectively raised £4bn of investment. More than 120 new partnerships or collaborations have been created.
Recently the government-supported organisation has strategically evolved to better support the specific needs of scaleups by developing a soon-to-be-launched growth accelerator programme. This will specifically target barriers to growth experienced by scaling firms. Mentorship will be provided by a network of industry advisors supporting businesses to bring products to market and introducing them to new customers. One-to-one coaching with founders and founding teams will focus on how to adapt leadership style to a fast-growing scaling business with sessions on developing a growth culture, governance, and hiring and retention, as well as where to find the best talent.
Access to finance will also be an important theme with a series of sessions designed to help businesses understand their options for fundraising. Each pipeline and scaling business is also paired with a VC investor to access support and guidance and they can pitch to a network of over 600 investors at an Investor Showcase event at the end of the programme.
The government-supported organisation works with partners across the UK with centres in London, the North East, Tees Valley and Northern Ireland to provide localised and tailored services as well as offering facilities and testbeds including immersive labs in Manchester and Brighton and a number of 5G testbeds.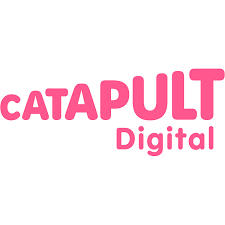 Infrastructure
Growing businesses in sectors ranging from fintech, AI, data, blockchain and cybersecurity to smart cities, and retail technology can benefit from Level39's 80,000 square foot innovation space in Canary Wharf's One Canada Square. 
Currently the hub is home to 178 pipeline and scaling businesses who are encouraged to work with one another, buy from one another, and collaborate. As a subsidiary of the Canary Wharf Group, it offers flexible space to ambitious companies many of whom such as Revolut, Digital Shadows, Pirean and Motive Partners, who have since taken leased space in the East London business district. As an official endorsing body via the Home Office, Level39 has endorsed 29 overseas entrepreneurs for startup and innovator visas since 2019, including 14 endorsed applicants who have joined the Level39 community since arriving in the UK.
As well as providing access to flexible infrastructure, Level39 works with organisations such as InChorus, London & Partners, Innovate Finance, Bulb, Tech Nation and a pool of mentors, investors and partners to provide support to members in areas such as funding, access to customers, ED&I, international markets and talent. Level39 member companies have raised over $942M in fundraisings.
During the pandemic Level39 supplemented its support in a variety of ways including keeping them engaged through the online content platform, Digital39 (community stories, insights, podcasts) as well as connecting them with industry experts and investors through 100+ online mentoring sessions. Late in 2020 Level39 launched a digital series of events focussed on topics including: fintech, DE&I, blockchain and cryptocurrency, ethical investing, and scaling up startups.