Explore the ScaleUp Annual Review 2021
Select a section to expand and explore this year's review.
CONTENTS


Chapter 1 2021
The ScaleUp Business Landscape

Chapter 2 2021
Leading Programmes Breaking Down the Barriers for Scaleups

Chapter 3 2021
The Local Scaleup Ecosystem

Chapter 4 2021
The Policy Landscape

Chapter 5 2021
Looking forward



Greater Manchester
TAILORED PROGRAMMES TO POWER UP SCALEUPS IN TARGETED SECTORS, HELPING THEM GROW AT HOME AND ABROAD
DATA £52m increase in turnover & 72 jobs created in Global Scale-up Businesses
71 new markets entered Over £26m funding raised by participants across Manchester's programmes
Participating sectors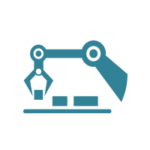 BACKGROUND
Greater Manchester is continuing to focus support on key growth sectors for the region, spanning digital, creative, technological and life science scaleups. The local approach is based on proven interventions and works with private and public sector partners to deliver for fast-growing businesses in different stages of development.
Global Scale-up (GSU) – a fully funded public/private collaboration between The Growth Company and KPMG, Santander, DWF and Manchester Airport – continues to see strong progress and is now into its fourth cohort. The programme now has an extensive network of overseas public and private sector partners including the Mayor's International Business Programme to help drive the overseas expansion of Greater Manchester scaleups.
ONS data for 2019 shows that there are 1,345 scaleups in the Greater Manchester LEP: 555 are classified as scaleups due to rapid growth in their employees, 1,095 are classified as scaleups due to rapid growth in their turnover and 305 are scaleups that are increasing both employment and turnover simultaneously.
The ONS data reflects that across the four-year period from 2016 to 2019 the density of scaleups has decreased by -2.04 per 100,000 of population per year.
SCALEUP PROGRAMMES
Scaleups across the Greater Manchester region draw on a range of programmes, many of which provide carefully targeted support for different sectors. 
Other local programmes also help local businesses achieve rapid growth including Exceed – a nine-month programme building designed to help businesses with 10+ staff in the digital, creative and tech sectors develop their growth strategies. The programme builds on the previous sector focused activity, Greater Connected. Exceed has now supported 28 businesses, creating new £1.2m revenue as well as new jobs. 
There are also a range of public and private programmes in the North West – find out more on the scaleup support finder here.
IMPACT AND RESULTS
The Global Scale-up programme to date, has helped 80 scaling businesses. Participating scaleups have seen an increase of £52m in turnover, entered 71 new markets and received 494 referrals to access further support. 22 participants raised £25m in funding and 14 of them have created 72 new jobs. 
Recipe4Success has supported 29 businesses in the most recent cohort, resulting in 11 jobs so far, while the new Business on the Go programme has supported ten businesses, creating seven jobs. Results from these programmes continue to come through. STEP INto Healthcare has supported more than 50 companies through six cohorts since Jan 2020 with most participating companies going on to pitch to Greater Manchester NHS procurement teams. 
FUTURE PLANS
Global Scale-up is working closely with the Mayor's International Business Programme to create more opportunities for Greater Manchester scale ups with further collaboration planned. This will build on recent initiatives such as a joint mission to North America focusing on Black, Asian and mixed ethnic background B2B tech founders. 
Exceed has been adapted to help businesses tackle the current challenges and to position themselves to bounce back into growth. The Creative Scale-up programme is recruiting for its fourth cohort and a Creative Leaders Festival is planned for 2022. The programme is also looking at a trade mission to encourage exports. STEP INto Healthcare programme is currently delivering cohort eighteen with a further cohort planned before the programme ends in December 2021.We've had an overwhelmingly positive experience on the Global Scale-up programme. The bootcamps have been brilliant ways to get market information in a concise and distilled way – directly with people on the ground in those markets – and the wider training and support has been critical to our planning and strategy setting. We're now up to users in 32 countries, and with a much clearer path to sustained international growth thanks to the Global Scale-up programme!
Amy Whitell, Collctiv 
There have been many benefits of taking part in the Global Scale-up Programme – the networking with other businesses, sharing challenges and successes and learning from each other, looking at new techniques to drive forward our team such as the Global Scale-up Sprint… For every challenge that we have faced they have given advice or looked at their field of contacts for those that can help us on our journey. From this we have been able to change the way we are operating and really start to gain much greater traction.
Claire Watkin, Trendsetter 
Due to the support from the Creative Scale-up initiative, I was successfully able to raise an additional £110,000 in funding for my business during the Scale Up timeframe, and I can attribute this directly to the support of this programme as it gave me the commercial acumen and business nuance to be able to successfully pitch and close this round of funding.
Rishi Kapoor, Founder & CEO, Paus
LONGITUDINAL ANALYSIS
According to ScaleUp Institute analysis of data received directly from ONS for years 2016-2019, the following picture emerges on the local environment.
Local Authorities located within the Greater Manchester LEP have a moderate density of scaleups, and the trend between 2016 and 2019 reveals that few of the local authorities showed an increase in the density of scaleup businesses, but few showed an above median increase in scaleup density.
Scaleups by Density: Moderate
The vertical axis of this matrix shows where local authorities located in this LEP stand compared to the rest of the UK: 5 of the 10 local authorities have an above median density of scaleups measured by employment growth and 6 of the 10 local authorities have a below median density of scaleups measured by turnover growth.
Scaleup Trends Over Time: Needs Improvement
The horizontal axis of this matrix shows whether the density of scaleups has increased or decreased over time relative to the rest of the UK: 5 of the 10 local authorities are above the median in terms of improving the density of scaleups by employment in their community and 8 of the 10 local authorities are below the median for scaleups by turnover.
The ScaleUp Institute will continue to monitor this closely in the coming years to track whether local initiatives move the dial in the right direction for increasing the density of scaleups.