Explore the ScaleUp Annual Review 2021
Select a section to expand and explore this year's review.
CONTENTS


Chapter 1 2021
The ScaleUp Business Landscape

Chapter 2 2021
Leading Programmes Breaking Down the Barriers for Scaleups

Chapter 3 2021
The Local Scaleup Ecosystem

Chapter 5 2021
Looking forward


Foreword
Paul Scully MP, Minister for Small Business, Consumers and Labour Markets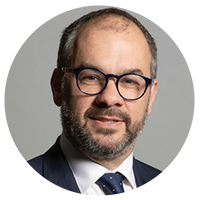 Scaleups are crucial for driving job creation, generating inward investment for the UK and acting as motors for regional economic growth. The ScaleUp Institute Annual Review 2021 is a valuable collection of data and expert insights, charting the landscape of this important sector and illustrating the barriers to growth. 
After a year where we have continued to tackle the effects of COVID-19, the scaleup sector continues to punch above its weight: these firms may be small in number, but they have a major impact, contributing £1.0trn to the UK economy and employing 3.2 million people. 
We know there are ongoing challenges for the sector – the amount and speed of finance required for innovative startups and scaleups is different from other SMEs, and it takes time and risk to build a high-growth company. Scaleups still struggle to access the right people and feel at risk of losing out to competitors. 
To address these challenges, the government has set out an ambitious programme of activity to make the UK the best place to start and scale a business. This includes publishing our Innovation Strategy, the government's vision to make the UK a global hub for innovation by 2035. As part of the Strategy, we are reducing complexity for scaleups and other innovative businesses by developing an online finance and innovation hub, jointly run by Innovate UK and the British Business Bank. Furthermore, in 2022 we will introduce both the High Potential Individual and Scaleup visa routes to attract and retain high-skilled, globally mobile innovation talent all with a view to help UK business scale.
One of our key aims in bolstering the business ecosystem is to promote a culture of enterprise across the UK – we are doing this by developing a new Enterprise Strategy that will seek to ensure that every business that wants to invest and grow has the means and know-how to do so. 
As we look ahead to the coming year, we are committed to working collaboratively to tackle these barriers and focus on fostering growth and high achievement within the scaleup landscape right across the UK. 
Paul Scully MP, Minister for Small Business, Consumers and Labour Markets
Next

Rt Hon Rishi Sunak MP, Chancellor of the Exchequer