Explore the ScaleUp Annual Review 2021
Select a section to expand and explore this year's review.
CONTENTS


Chapter 1 2021
The ScaleUp Business Landscape

Chapter 2 2021
Leading Programmes Breaking Down the Barriers for Scaleups

Chapter 3 2021
The Local Scaleup Ecosystem

Chapter 4 2021
The Policy Landscape

Chapter 5 2021
Looking forward



New Anglia
SCALE UP NEW ANGLIA BUILDING A LOCAL SCALING PIPELINE WITH STRUCTURED REFERRALS ON TO THE ESCALATOR OF SUPPORT
DATA 318 businesses supported by the Scale Up programme since 2018 16.3% Profit margin growth in latest financial period 1,343 jobs created in latest financial period £1.6m of LEP grant funding secured £4.4m of private sector match funding 22.5% Annualised average growth in turnover
Participating sectors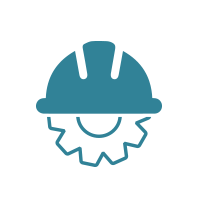 BACKGROUND
Scale Up New Anglia's (SUNA) vision for enhancing the growth of local businesses in the region is known as turning "silver into gold". 
Scaling businesses, termed 'silver', who are aiming to grow more than 20% per year over a three-year period receive structured interventions to achieve their ambitions (termed 'gold').
SUNA identifies potential scaling businesses from core Growth Hub programmes, including the Peer Networks programme, and referrals from external partners. SUNA programmes are delivered with a range of partners from across the local ecosystem.
ONS data for 2019 shows that there are 705 scaleups in the New Anglia LEP: 265 are classified as scaleups due to rapid growth in their employees, 570 are classified as scaleups due to rapid growth in their turnover and 130 are scaleups that are increasing both employment and turnover simultaneously.
The ONS data reflects that across the four-year period from 2016 to 2019 the density of scaleups has decreased by -2.71 per 100,000 of population per year.
SCALEUP PROGRAMMES
Scale Up New Anglia (SUNA) was established in 2018 by the New Anglia Growth Hub to support the scaling journeys of local businesses seeking to achieve scaleup growth. It incorporates a range of growth support including:
Silver to Gold Growth Pathway

– This programme provides a guided, highly interactive learning programme over six months, working through the core areas of business management to produce a roadmap for growth. Participants work together with their peers and successful business leaders from a variety of industries who understand the challenges faced by scaling businesses. Growth masterclasses supplement learning with specific issues. 

Scale Up Mastermind Pathway

provides fortnightly peer learning sessions bringing together like-minded CEOs as a 'virtual board' who understand the growth journey.  The fully-funded six-month programme gives business leaders opportunities for creative thinking and brave decision-making; they share success stories and challenges then identify what is holding them back and potential solutions while holding each other to account for agreed actions. 

Scale Up Masterclasses

provide short focused support on key challenges facing scaling business founders and CEOs, for example on finance options, HR, marketing strategies, etc.
As part of their commitment to the escalator of support, SUNA alumni are supported to achieve further growth ambitions through targeted referrals to a range of programmes run by partner associations such as Goldman Sachs 10,000 Small Businesses UK, Tech Nation Upscale and the London Stock Exchange.
Local scaleups can also access mentoring support from Chadwicks Sounding Board and a range of innovation and growth expertise from Innovate UK EDGE.
A range of additional public and private programmes operate in the East of England – find out more on the scaleup support finder here.
LESSONS LEARNED
Covid 19 has forced a Zoom model onto what had been essentially a face to face initiative.  Virtual groups have been established using the new format and the use of online breakout rooms have facilitated more space for discussion and collaboration on the call.
FUTURE PLANS
Scale Up New Anglia is planning to build up its core programmes in terms of Digital Marketing, HR, Marketing and Sales.  The expectation is to engage and support scaleups across teams rather than just specific individuals such as the CEO.  Local alumni groups are to be expanded as SUNA has found that many alumni are already meeting up informally.
SUNA has made me accountable to the Mastermind group.  The programme has been superb – we now have 20% growth.
Mark Baker, Director, CIM Signs and Graphics
It's about practical support; it's about people who know people.  From the Mastermind group we share opportunities and are prospering as a result.  A quick call to SUNA and we are now working with the inward investment team at the LEP and DTI regarding a trade show in Germany.
David Harris, Chairman, Chase Plastics
You don't know that you don't know and it's good to turn to others to see how they approach problems.  I have kept in touch with others from the courses and I have a regular two-week meeting with one of them.
Kate Garside, Value Med
LONGITUDINAL ANALYSIS
According to ScaleUp Institute analysis of data received directly from ONS for years 2016-2019, the following picture emerges on the local environment.
Local Authorities located within the New Anglia LEP have a moderate-low density of scaleups, and the trend between 2016 and 2019 reveals that few of the local authorities showed an increase in the density of scaleup businesses, and some showed an above median increase in scaleup density.
Scaleups by Density: Needs Improvement
The vertical axis of this matrix shows where local authorities located in this LEP stand compared to the rest of the UK: 8 of the 12 local authorities have a below median density of scaleups measured by employment growth and 8 of the 12 local authorities have a below median density of scaleups measured by turnover growth.
Scaleup Trends Over Time: Moderate
The horizontal axis of this matrix shows whether the density of scaleups has increased or decreased over time relative to the rest of the UK: 7 of the 12 local authorities are below the median in terms of improving the density of scaleups by employment in their community and 6 of the 12 local authorities are above the median for scaleups by turnover.
The ScaleUp Institute will continue to monitor this closely in the coming years to track whether local initiatives move the dial in the right direction for increasing the density of scaleups.