Explore the ScaleUp Annual Review 2021
Select a section to expand and explore this year's review.
CONTENTS


Chapter 1 2021
The ScaleUp Business Landscape

Chapter 2 2021
Leading Programmes Breaking Down the Barriers for Scaleups

Chapter 3 2021
The Local Scaleup Ecosystem

Chapter 4 2021
The Policy Landscape

Chapter 5 2021
Looking forward



Lancashire
BOOSTING LOCAL GROWTH BY DEVELOPING A PLATFORM FOR SCALEUP LEADERS
DATA 91m combined turnover of the Two Zero alumni scaleups 97% of Two Zero alumni scaleups grew 20%+ in both revenue and job creation 33% average turnover growth following the Two Zero programmes 194 scaleups supported by Boost Bespoke services 27% average revenue growth following the Boost Bespoke programme 21% average employment growth following the Boost Bespoke programme 22% - 40% average growth rate following the Innovation Sprint Programme
Participating sectors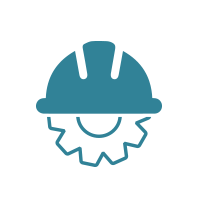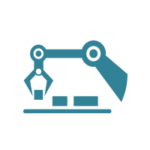 BACKGROUND
Following collaboration with the ScaleUp Institute, Lancashire County Council, the LEP and its Growth Hub, Boost Business Lancashire, developed a focussed platform for scaleups. This seeks to build on local strengths and key sectoral clusters. In 2021 a particular focus has been given to the scaleup business leader, with core themes of development aimed at  building resilience, innovative thinking and growth mindsets. 
The local area has also recognised the importance of highlighting the success of its scaleups,  working with the Red Rose Awards to establish an annual Scaleup Award. In 2020 this was awarded to Sales Geek who also feature as a scaleup story in this year's Annual ScaleUp Review.    
ONS data for 2019 shows that there are 675 scaleups in the Lancashire LEP: 265 are classified as scaleups due to rapid growth in their employees, 545 are classified as scaleups due to rapid growth in their turnover and 135 are scaleups that are increasing both employment and turnover simultaneously.
The ONS data reflects that across the four-year period from 2016 to 2019 the density of scaleups has decreased by -2.93 per 100,000 of population per year.
SCALEUP PROGRAMMES
Scaleups in Lancashire are account managed to support their access to a range of programmes best suited to their growth needs. 
Two Zero is a dedicated scaleup platform for businesses aspiring to grow 20% year-on-year, launched in 2019. It focuses on key sectors of the Lancashire economy, including Food & Drink and Retail, with a Resurgence programme for businesses across all sectors. Each Two Zero Programme provides intensive high-performance coaching, 1:1 advice and peer-to-peer learning. New strands were introduced in the last 12 months, such as account management, private sector collaboration and partnerships, and a greater focus on driving digital content.
The Two Zero: Food & Drink, is a 12-week programme helping scaleups in the sector prepare for sustainable growth by developing a road to new markets, access finance, creating a successful leadership team, and being able to adapt to change. Two Zero: Route Into Retail, is a 6-month commercial programme delivered in partnership with ​​Wynne Business. It aims to help local food and drink sector scaleups access new retail and wholesale markets across the UK by building sales and pitching skills and strategy development alongside coaching, 1:1 advice and peer-to-peer learning. Both of these programmes support 12 scaleups in each cohort.
Two Zero: Resurgence was launched in 2020 to provide support to scaleups whose growth has slowed as a result of the Covid pandemic or Brexit. The programme allows business leaders to build and stress-test their skills and scaleup plans with support from mentors and peers through action learning and masterclasses. 25 scaling businesses are currently participating in this programme. 
Boost Bespoke programme: Lancashire's Growth Hub, Boost Business Lancashire, supports the local pipeline of scaling businesses with a drive to achieve growth over 20% per annum. The Programme seeks to break down each of the key barriers to scaling by supporting businesses to develop and build an effective senior management team, attract talent and access new markets. Support is provided through 1-2-1 coaching, peer learning and dedicated growth workshops. 
Scaleups in Lancashire can also access the Innovation Sprint Programme which seeks to support profitable growth through innovation, the three-month programme is run by Edge Hill University Productivity & Innovation Centre. It is funded by ERDF and Northern Powerhouse and available to growth SMEs based in Liverpool and Lancashire. The programme addresses their growth and scaleup challenges and opportunities and helps them develop financially feasible solutions by focusing on product and service innovation, underpinned by stripping out inefficiencies in business model and new business development processes. 
There are also a range of more public and private programmes across the North West region – find out more on the scaleup support finder here. 
Impact and results
Since launch in 2019 Two Zero has delivered 5 scaleup programmes supporting 57 local scaleups. These scaleups contribute £121m to the local economy and employ 1,188 people. 55 of them have reported more than 20% growth in both employment and turnover in the last 12 months. On average, scaleups supported by the Two Zero programmes have shown 33% annual increase in turnover and 18% in employment.
The Boost Bespoke programme has worked with 194 scaleups to date. Scaleups supported by the programme, have a combined turnover of £911m, employing 6,583 and show on average an annual increase of 27% in revenues and 21% in employment. 
The Innovation Sprint Programme has helped 135 growth SMEs to date with participants reporting growth rates between 22% – 40% as a result of the strategic action plans developed.
LESSONS LEARNED
A challenge remains in the visibility and awareness of scaleups in the county and the LEP plans to introduce further activities to be able to identify these companies and work with them. It is planning to evolve its business support ecosystem so that the core support programmes focus on engaging and supporting scaleups. 
Furthermore, in order to garner stronger commitment from participating businesses, the Two Zero programmes have now started to shift away from a fully funded model towards a hybrid of private and public sector investment. 
FUTURE PLANS
Lancashire plans to continue to develop its portfolio of scaleup support embedding this further across its core business support offerings, with a mix of funding models. Locally it will also further build out its account management structures across each of the scaleup programmes, introduce scaleup ambassadors and partners to raise awareness, and create a local scaleup equity funding hub to encourage investment. 
Two Zero will become the strategic scaleup pathway and platform for the area connecting local and national thinking, focusing on key relationships, creating a scaleup community and showcasing success stories. The Boost programme will focus more on identifying, engaging and supporting local scaleups through the Lancashire business support system. 
The reason for joining the programme was to investigate new ways of working that could assist the drive for performance growth. The ability to share experiences with other business leaders in a structured and constructive way and work with specialists provided great insights and helped us to understand the art of the possible. … We have seen our fifth month of growth in a row and a number of new strategic projects are underway.
Nick Dykins, Managing Director, Slingco
Just being involved in meeting peers [as part of the Two Zero programme] and spending time, albeit virtually, with people going through many of the same challenges is reassuring. You quickly realise that you're not the only one having to deal with these issues and I felt hugely supported by being part of that community. We have maintained several of those connections well beyond the length of the programme.
Richard Few, CEO, Sales Geek
As part of the strategy, we worked with Two Zero to implement a new ERP [resource planning] system. We also received support through the programme to assess a number of finance options available during the pandemic. That really helped us to manage the downturn and invest in our future growth.
Gary Vizard, Managing Director, EnergyAce

LONGITUDINAL ANALYSIS
According to ScaleUp Institute analysis of data received directly from ONS for years 2016-2019, the following picture emerges on the local environment.
Local Authorities located within the Lancashire LEP have a moderate-low density of scaleups, and the trend between 2016 and 2019 reveals that few of the local authorities showed an increase in the density of scaleup businesses, and some showed an above median increase in scaleup density.

Scaleups by Density: Moderate
The vertical axis of this matrix shows where local authorities located in this LEP stand compared to the rest of the UK: 10 of the 14 local authorities have an above median density of scaleups measured by employment growth and 7 of the 14 local authorities have an above median density of scaleups measured by turnover growth.
Scaleup Trends Over Time: Needs Improvement 
The horizontal axis of this matrix shows whether the density of scaleups has increased or decreased over time relative to the rest of the UK: 8 of the 14 local authorities are below the median in terms of improving the density of scaleups by employment in their community and 10 of the 14 local authorities are below the median for scaleups by turnover.
The ScaleUp Institute will continue to monitor this closely in the coming years to track whether local initiatives move the dial in the right direction for increasing the density of scaleups.