Explore the ScaleUp Annual Review 2021
Select a section to expand and explore this year's review.
CONTENTS


Chapter 1 2021
The ScaleUp Business Landscape

Chapter 2 2021
Leading Programmes Breaking Down the Barriers for Scaleups

Chapter 3 2021
The Local Scaleup Ecosystem

Chapter 4 2021
The Policy Landscape

Chapter 5 2021
Looking forward



Northern Ireland
2021 A YEAR OF SCALEUP RESILIENCE
DATA Over 110 companies supported to train staff, 91% reported an increase in skills levels 81% of businesses reported increased confidence in leadership and management

256 companies entered a new market 52% growth in sales from Scaling team portfolio 1:42 return on investment on Leadership 4 Growth programme
Participating sectors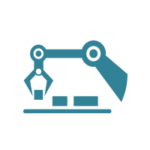 BACKGROUND
Northern Ireland scaleup businesses experienced rapid change during 2020-21 when many were pushed to the limit during the Covid lockdown. But the pandemic also acted as a catalyst for change in which many businesses flourished, for example, in the adoption of digital solutions and remote working. At the same time companies also worked hard to understand and adjust to significant changes in operating environments following Brexit.
Through its Trusted Business Partner approach, Invest NI worked closely with over 1,700 companies to identify sector impacts and the type of support required. While companies in sectors such as Aerospace and Tourism experienced very challenging markets, businesses across Financial & Professional Technology Services, Digital, Cyber, Life Sciences and Consumer Products delivered strong growth. 
ONS data for 2019 shows that there are 895 scaleups in Northern Ireland: 265 are classified as scaleups due to rapid growth in their employees, 780 are classified as scaleups due to rapid growth in their turnover and 150 are scaleups that are increasing both employment and turnover simultaneously.
The ONS data reflects that across the four-year period from 2016 to 2019 the density of scaleups has decreased by -0.45 per 100,000 of population per year.
SCALEUP PROGRAMMES
Working with delivery partners, Invest NI has developed a range of programmes targetted at scaleups and the scaling pipeline:
Early-stage scaling businesses can access support through: 
Way to Scale

is a 3-month programme that spans across Northern Ireland and the USA. It targets technology and innovation companies with £500k revenue to build CEO confidence and leadership. 10 ambitious CEOs have been selected to participate in the new cohort starting in January 2022. 

Ambition to Scale

works with the senior management of companies in the £3-5m turnover stage to create strategic vision and growth plans. 
In addition, larger scaling companies with turnover above £10m and 20% plus growth, can find support to access new markets through:
The

International Leadership 4 Growth programme

(L4G)

was established in 2006 and provides support on a one:one basis by a team of

Invest NI Scaling Managers,

partnering with Enterprise Ireland and IESE Barcelona. Export focused companies can call on InvestNI support in export market research assistance, R&D support, MIS support, operational efficiency, skills and leadership development. 

The

Graduate to Export

programme provides financial support – up to the value of £18,000 – to help businesses recruit graduates who will spend 18 months researching a target market and developing an international market entry strategy. 
During the Covid-19 pandemic, Invest NI also put in place nine new Covid recovery schemes, ranging from equity investment to grants for implementing efficiency, productivity and operational improvements, and Covid 19 Digital Selling Grant. 
To help businesses through the potential impact of Brexit and understand the new operating environment and adjust to the changes, Invest NI developed and delivered specific support including 1,057 1:1 EU Exit business advice sessions and 19 online webinars on subjects such as "Supply Chain and Logistics", "VAT, Excise and NI Protocol", "Customs and Taxation".
There are also a range of public and private programmes in Northern Ireland – find out more on the scaleup support finder here.
impact and results
Invest NI provided expertise and funding to 1,714 businesses over the course of 2020/21, a 16% increase on last year, initiating investment projects that will deliver £600m of investment in the local economy. These companies employed 128,865; contributed to the local economy £21.5bn. 1,700 of these are scaling and pipeline scaling who upload their performance metrics onto Invest NI's portal annually, enabling Invest NI to report on trends: 20% of these businesses account for 80% of employment while 14% account for 80% of sales.
Invest NI's Scaling team works closely with a specific portfolio of 23 scaleups with turnover >£10m and cumulative sales of just under £900m and employing 4,800 people. Over the last 4 years this portfolio has delivered 52% growth in sales with 8% of this growth in 2020. 83% of these sales are outside of Northern Ireland and 40% of overall sales are exported outside the UK.
400 CEOs across the island of Ireland have participated in the Leadership 4 Growth programme to date with 30 participants from Northern Ireland. An independent evaluation found that the return on investment delivered was 1:42 up until 2020, with higher returns projected over the next three years as strategies are implemented. Participants also reported that the programme had a significant and enduring impact on themselves as leaders on their behavioural change in business growth, personal management and leadership skills and increased confidence in decision-making. The most significant in new approaches to business and team development.
In the first cohort of the Graduate To Export programme, 9 ambitious and scaling businesses across a number of sectors were matched with 9 graduates targeting markets across EMEA, Europe and USA. Graduates have been awarded a PG Diploma in International Marketing. In the current second cohort 15 Graduates and 12 businesses are participating.
LESSONS LEARNED
Feedback from high growth companies in the Scaling portfolio continued to emphasise the importance of peer support and access to external insights and expertise. Transport, logistics and supply chain came to the fore as areas of focus as both Brexit and Covid created different operating environments.
FUTURE PLANS
A programme of both online and in person peer networks and insight sessions is being developed for high growth companies on topics such as automation and Industry 4.0, use of AI, global network opportunities and green economy as a way of working.
A clinical Entrepreneurship Programme in Northern Ireland, in partnership with NHS England, is being launched in 2021/22 to promote collaboration between practitioners, life science companies and universities.
Since COVID began, we have had to look at new ways to secure business in GB and RoI. The hardest barrier to entry has been contacts and Invest NI has helped us greatly. At a breakfast meeting set up by Invest NI, we met a buyer of Lidl who sampled our product, which has led to us being included on its kick-starter programme with not just one of our products but also two!
This investment will put us in a unique position to exploit multiple markets in the coming years, with the UK and Ireland our main priority markets.
David Henderson, Managing Director, Tobermore

LONGITUDINAL ANALYSIS
According to ScaleUp Institute analysis of data received directly from ONS for years 2016-2019, the following picture emerges on the local environment.
Due to the ONS changing the boundaries of Local Authorities within Northern Ireland, it is not possible to examine the figures at a local authority level. The analysis below examines the scaleup density and growth trends for Northern Ireland as a whole.

Scaleups by Density: Mixed
Northern Ireland has a below median density of scaleups measured by employment growth (14 scaleups per 100k population compared to the UK median of 16.1) and an above median density of scaleups measured by turnover growth (41.1 scaleups per 100k population compared to the UK median of 34.9).
Scaleup Trends Over Time: Mixed
Northern Ireland is below the median in terms of improving the density of scaleups by employment in their community (-1.4 scaleups per year per 100k population on average compared to the UK median of -0.68) and above the median for scaleups by turnover (+0.66 scaleups per year per 100k population on average compared to the UK median of -1.3).
The ScaleUp Institute will continue to monitor this closely in the coming years to track whether local initiatives move the dial in the right direction for increasing the density of scaleups.