Explore the ScaleUp Annual Review 2021
Select a section to expand and explore this year's review.
CONTENTS


Chapter 1 2021
The ScaleUp Business Landscape

Chapter 2 2021
Leading Programmes Breaking Down the Barriers for Scaleups

Chapter 3 2021
The Local Scaleup Ecosystem

Chapter 4 2021
The Policy Landscape

Chapter 5 2021
Looking forward



North East
DATA 785 scaling businesses supported in Scaleup NE 1 and 2 Supported raising of £5,860,000 in investment Distributed £1.2m in grants £16.2m in new contracts 600 new jobs created in NE1 and 699 are forecasted in NE2 £53m GVA increase Supply Chains North East programme
Participating sectors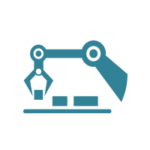 BACKGROUND
Scaleup North East is a programme of specialist support designed to help the region improve its density of scaleups. Its purpose is to get behind the companies with drive, ambition and the potential or track record for significant and fast growth in the region, providing the support and guidance that they require.
Scaleup North East is very much led by the needs of each business; it matches each participating company with a "Scale-Up Partner" who has experience of scaling their own company at a senior level. The Scale-Up Partner's role is to uncover the most challenging issues faced by each company and provide bespoke support to help overcome them. 
The initial three-year pilot closed in December 2020. Following evaluation and review, the interventions of the programme have been intensified to provide greater impact and there has been more focus on the ambitions of the applicants.
ONS data for 2019 shows that there are 770 scaleups in the North East LEP: 295 are classified as scaleups due to rapid growth in their employees, 630 are classified as scaleups due to rapid growth in their turnover and 155 are scaleups that are increasing both employment and turnover simultaneously.
The ONS data reflects that across the four-year period from 2016 to 2019 the density of scaleups has decreased by -0.35 per 100,000 of population per year.
SCALEUP PROGRAMMES
Scale-Up Partners, through the Scaleup NE programme, work with each company to uncover the most challenging issues it faces based on the five key barriers identified by the ScaleUp Institute and then provide bespoke support to help overcome them. Each company defines its own objectives in partnership with the Scale-Up Partner and they help the company to take the actions required to grow the business. 
Alongside the 1:1 support offered through the programme, companies can access other forms of peer to peer support from associate partners and approved provision. As account managers, the Scale-Up Partners signpost, introduce and steer participating companies to relevant support and advice available through a network of providers which include local colleges and University of Newcastle Business School, the Scale-up Leaders Academy run by the Entrepreneurs' Forum, Vistage, the British Business Bank and Barclays Eagles Labs – many of which are endorsed by the ScaleUp Institute.
The programme is also underpinned by a grant programme, offering 40% (capital or revenue) grants to help them overcome a specific barrier to scaling, such as paying for legal, HR or IP advice or external leadership coaching as well as the purchase of capital equipment or refurbishment of premises as they outgrow existing space.
The Entrepreneurs' Forum continues to deliver its Scale-up Leader's Academy which brings together ambitious business owners from across the North East over six months to inspire, challenge, support and connect with each other in cohorts limited to 15 participants. It has since inception supported 49 scaling businesses to build the leadership capacity of their top teams and develop strategic growth plans. This programme continues to show promising outcomes for participating scaleups and has been deemed One to Watch by the ScaleUp Institute.
Scaleups in the region can also get support on accessing new markets through the North East Supply Chain programme. Launched in 2018, the North East Supply Chain programme helps small and medium sized businesses in the North East to identify opportunities in new and existing markets through linking them to new sector procurement and innovation opportunities and major infrastructure projects; providing one to one support on operational improvement; connecting businesses to wider ecosystem support on innovation, trade and skills; and showcasing opportunities on supplier days with large companies and industry clusters.
There are also a range of public and private programmes in the North East – find out more on the scaleup support finder here.
impact and results
Since 2018, 785 businesses with the potential to scale or already scaling have been supported by the Scaleup North East programme. Scaleup NE1, closed in December 2020, has supported 610 businesses, while 175 entrepreneurs are currently engaged with the Scaleup NE2 with further 42 in the pipeline. With the impact of Covid, Scaleup NE1 has created 600 new jobs and another 699 additional jobs are estimated to be created from the second phase of the programme. Additionally, an average turnover growth of 40% is forecasted for the current cohort. The programme has distributed £1.2m of grant resource that will lever £1.8m of private sector matched funding; supported winning new contracts worth of £16.2m to date and helped access £5.86m of private equity, bank and angel investment.
To date, 899 companies have signed up onto the Supply Chain North East Programme of which 710 have now completed the programme and 189 are in the current cohort. Past participants have reported a £53m increase in GVA across all businesses with an average growth of £94,612 per business. The programme has helped in the creation of 178 new jobs to date.
LESSONS LEARNED
Personalities and expertise of the entrepreneur coaches should be used to promote the programme. Maintaining a high threshold for acceptance onto the programme builds an elite status that in turn attracts larger businesses with higher ambitions.
FUTURE PLANS
Scaleup NE2 was launched fully in January with some amendments to respond to the global pandemic. The LEP will continue to review and develop its support offerings to local scaleups over 2022.
We've got the assets and resources in place now to move forward as a team… The action we've had has been exceptional at keeping the whole strategy focussed, challenging us and making sure we stay on track.
James Allen, Guerilla Communications

The best thing for me has been the expertise. I can tap into colleagues' knowledge, their extensive networks and there is always someone who knows someone that can solve an issue or introduce me to someone who can.
Ian Farrar, Far Up North

As a result of being involved in [Supply Chain North East] programme, we have gained new clients in the transport, haulage, and automotive sectors which we are delighted with. We have also gained certification of two products that we have developed. This has put us in a fantastic position to grow and expand the business going forward.
Phil White, Managing Director, Bactalogical

LONGITUDINAL ANALYSIS
According to ScaleUp Institute analysis of data received directly from ONS for years 2016-2019, the following picture emerges on the local environment.
Local Authorities located within the North East LEP have a low density of scaleups, and the trend between 2016 and 2019 reveals that some of the local authorities showed an increase in the density of scaleup businesses, and almost all showed an above median increase in scaleup density.

Scaleups by Density: Needs Improvement
The vertical axis of this matrix shows where local authorities located in this LEP stand compared to the rest of the UK: 5 of the 7 local authorities have a below median density of scaleups measured by employment growth and 5 of the 7 local authorities have a below median density of scaleups measured by turnover growth.
Scaleup Trends Over Time: Mixed
The horizontal axis of this matrix shows whether the density of scaleups has increased or decreased over time relative to the rest of the UK: 4 of the 7 local authorities are above the median in terms of improving the density of scaleups by employment in their community and 6 of the 7 local authorities are above the median for scaleups by turnover.
The ScaleUp Institute will continue to monitor this closely in the coming years to track whether local initiatives move the dial in the right direction for increasing the density of scaleups.