Explore the ScaleUp Annual Review 2021
Select a section to expand and explore this year's review.
CONTENTS


Chapter 1 2021
The ScaleUp Business Landscape

Chapter 2 2021
Leading Programmes Breaking Down the Barriers for Scaleups

Chapter 3 2021
The Local Scaleup Ecosystem

Chapter 4 2021
The Policy Landscape

Chapter 5 2021
Looking forward


Accelerating Innovation and Collaboration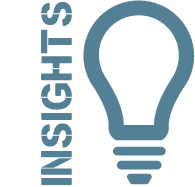 Launched in 2020 by London & Partners in collaboration with the Royal College of Art, the Open Innovation Fellowship provides senior innovation leaders in London's larger businesses with tailored support to develop their strategic approach to open innovation, build their peer network and deepen their understanding of London's ecosystem.
"Through our other programmes, we were aware of the challenges for innovative scaleups to access corporates," says Lauren Quigley, head of innovation programmes at London & Partners. This addresses the issue from the other end of the lens.
The new programme is complementary to aims of institutions like the Catapult network and to programmes such as those run by The Bakery and L Marks. "The Fellowship is not designed to support a company's particular innovation strategy. It has a strong executive education dimension as well as showcasing what is possible across London."
The programme combines London & Partners' understanding of London's business ecosystem with the RCA's expertise in the academic theory of open innovation.
Each cohort is drawn from a variety of sectors. "Their common denomination is that they hold senior roles for innovation in their organisation and have a C-suite sponsor," says Quigley. The first two cohorts have included heads of innovation from organisations ranging from Barclays Bank, Arup and Schneider Electric to Transport for London, NHSx and the Girls' Day School Trust.
Over a four-month period, the programme provides executive education which is led by Dr Nick de Leon, executive education and knowledge exchange lead at the RCA. The academic rigour of the programme helps to provide cohort members with a framework in which they can map and better understand their organisation's existing innovation capacity and how to develop a more comprehensive innovation platform.
In addition, the programme provides highly focused networking, peer learning and immersive education in the form of "Discover London" modules. These enable participating Fellows to explore and understand particular areas, underlining the importance of place for innovation.  To date, the visits have been virtual – to areas such as the QE2 Park, White City, Canary Wharf, the City of London, and Canada Water. The first on-the-streets visit will be to Kings Cross. "They demonstrate the importance of collaboration and community between corporates and scaleups, startups, universities or research institutions to drive forward impactful and inclusive innovation across London," says Quigley.
"The ecosystem of startups and scaleups exists in London at a scale and density that is unmatched in Europe," says Nick de Leon. "It's one of the most interesting and productive innovation ecosystems anywhere in the world. To connect major UK-based companies into this ecosystem of scaleup partners can only help both parties. It's an incredible programme."
For Sonal Lakhani, Global Head of Programmes and Strategic Initiatives at Barclays Innovation Office, and a member of the second cohort of the Open Innovation Fellowship, the attraction came in part from the academic credibility of the partnership with the Royal College of Art as well as the possibility of joining a network of like-minded people doing similar roles in different industries.
The programme provided powerful affirmation of the bank's approach. For example, she says, Rise, created with Barclays, and SUI endorsed Eagle Labs are physical manifestations of open innovation, providing co-working spaces and programmes that support fintech startups to start and grow. They foster an ecosystem from which the bank can gather ideas. "The Open Innovation Fellowship course told me that we were doing this very well. At the top of our open innovation funnel we now have 190 fintechs among our Barclays Accelerator powered by Techstars alumni with a combined market value of £4.2bn."
Now many of these early-stage companies are maturing into scaleups. To support them in this phase and to fully develop the potential for collaboration requires what Lakhani describes as "a golden thread" which creates value for the fintech scaleup, for Barclays, and for the customer. And it's the innovation team's purpose to find these golden threads. And here the Open Innovation Fellowship has helped her with developing a methodology and tools to move this forward.
So while the programme is still in its early days, it is already yielding results. "We have had good outcomes," says Quigley, "and we are seeing collaboration both with scaleups but also with other corporates, universities and with each other." Participants are being plugged into London & Partners' existing "meet the corporate" sessions run by their growth programmes. Several participants want to develop bespoke open innovation programmes for their internal teams. "They have gone beyond having their eyes opened and are becoming very actively engaged," says Nick de Leon.