Explore the ScaleUp Annual Review 2021
Select a section to expand and explore this year's review.
CONTENTS


Chapter 1 2021
The ScaleUp Business Landscape

Chapter 2 2021
Leading Programmes Breaking Down the Barriers for Scaleups

Chapter 3 2021
The Local Scaleup Ecosystem

Chapter 4 2021
The Policy Landscape

Chapter 5 2021
Looking forward


Rt Hon Rishi Sunak MP, Chancellor of the Exchequer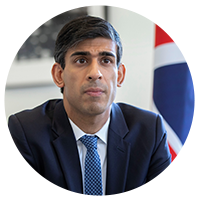 "It's fantastic to see some of our most innovative business leaders and scaling entrepreneurs, as well as practitioners from across the UK's scaleup ecosystem, come together today for the ScaleUp Institute's Annual Review.
"I'm sorry I can't be there to join you, I know you will be hearing from a strong line up of speakers throughout the morning.
"I want to take a moment to re-emphasise the Government's commitment to addressing the challenges you face and enabling UK firms to scale up for the long term.
"Scaleup businesses are key to driving growth, creating jobs and critical to our future success.
"I want the UK to be the most exciting and dynamic place in the world for business, which is why the Autumn Budget and Spending Review committed to record investment in skills and innovation. We are significantly increasing support for business-driven innovation through
an increase to Innovate UK's core budget, reforming the scope of R&D tax reliefs to include cloud computing and data costs, expanding the British Business Bank's regional angel investor programme to improve access to finance for innovative businesses across the UK, and continuing with Help to Grow to turbocharge SME productivity, the Start Up Loans Scheme – supporting 33,000 entrepreneurs through loans and mentoring – and have started a new co-investment venture capital fund called Future Fund: Breakthrough.
"To attract the best global talent we are introducing the new Scale-Up Visa in Spring 2022 and a new Global Talent Network – all part of our plan to make our visa system for international talent the most competitive in the world.
"These measures will support scaleups to access finance and talent, enabling UK firms to scale up for the long term, transform lives, and make this country a science and technology superpower."