Explore the ScaleUp Annual Review 2021
Select a section to expand and explore this year's review.
CONTENTS


Chapter 1 2021
The ScaleUp Business Landscape

Chapter 2 2021
Leading Programmes Breaking Down the Barriers for Scaleups

Chapter 3 2021
The Local Scaleup Ecosystem

Chapter 4 2021
The Policy Landscape

Chapter 5 2021
Looking forward



Scotland
COMBINING SCALEUP FORCES - PUBLIC AND PRIVATE SECTOR PARTNERS COLLABORATE TO BRING BENEFITS TO SCALEUPS
DATA 93 Founders of 70 scaling businesses supported by 3 cohorts of Unlocking Ambition to date £16.3m in investment secured by Unlocking Ambition participants and achieved 54% jobs growth and international sales growth of £1.3m 165% increase in sales of Scale Up Scotland participants £1.4bn private sector investment leveraged by companies funded by Scottish Enterprise's Growth Investment Team
Participating sectors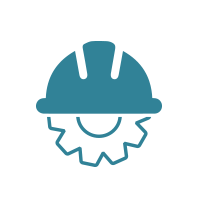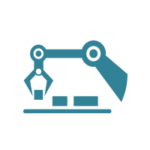 BACKGROUND
Scotland continues to recognise the importance of scaleups to the economy. The business support mechanism puts a strong focus on ambitious business to help them continue their growth plans.  CAN DO Scale – established by Entrepreneurial Scotland, Scottish Enterprise (SE) and Highlands and Islands Enterprise (HIE) – drives a collaborative approach to creating a supportive ecosystem.
Progress is being made to implement the findings of the Scottish Technology Ecosystem Review – the Logan Report – which identified the importance of the "tipping-point" when the ecosystem has a critical mass of viable scaling companies.  An Advisory Board has been established and there is ongoing development of major recommendations relating to a network of techscaler procurement, investment, skills and marketplace access.
As the investment arm of Scottish Enterprise, the Growth Investment Team works across the nation to ensure that businesses with growth and export potential have adequate access to growth capital, including equity and debt. The Scottish National Investment Bank was launched in November 2020 to deliver patient, mission impact growth investment to the Scottish economy.
ONS data for 2019 shows that there are 2,195 scaleups in Scotland: 805 are classified as scaleups due to rapid growth in their employees, 1,765 are classified as scaleups due to rapid growth in their turnover and 375 are scaleups that are increasing both employment and turnover simultaneously.
The ONS data reflects that across the four-year period from 2016 to 2019 the density of scaleups has decreased by -1.56 per 100,000 of population per year.
SCALEUP PROGRAMMES
In Scotland, a collaboration of public, private and third sector organisations alongside academic partners have developed a range of programmes targeted at scaleups and the scaling pipeline.
The Unlocking Ambition Challenge (UA) is Scotland's flagship entrepreneurial growth programme, initiated by the First Minister for Scotland in March 2018 and delivered by Scottish Enterprise. UA supports ambitious founders of growth businesses from across Scotland, chosen for their individual potential, the quality of their ideas and their commitment to sustainable growth through investment, innovation and exporting, with a particular focus on Net Zero transition. UA provides support to build leadership capacity through business support specialists and a series of masterclasses (including an accredited module from Babson College), advice and mentoring, and grant funding as well as entry to a peer community of growth business leaders, including internationally via the GlobalScot network. So far 39 scaling businesses have completed the first 2 cohorts of the programme, with the third cohort of 31 commencing their journey in August 2021.
Principally Women is a programme which seeks to foster and encourage growth for female founders and leaders in the Scottish Ecosystem. Focussed support is provided to develop practical and personal skills needed to scale through: developing leadership styles, building investment understanding and readiness, developing sales and markets, alongside a peer network of likeminded female leaders. Participants also benefit from a group of mentors 'giving back'. Each cohort supports 12-15 innovation driven women-led enterprises with a current turnover of £1m+ (or are on track to reach a minimum of £1m turnover) and with ambition to grow the business by 20% year on year, over a 3 year period.
Scale-up Scotland, delivered by The Hunter Foundation, is 18-month leadership programme aimed at ambitious entrepreneurs and firms with the potential and desire to grow sales beyond £20-£30 million. Offering a blend of experiential, business and peer to peer learning, taking entrepreneurs through the critical components of business scaleup. The programme is now delivering its third cohort of 20 scaleups and in 2021 was highlighted as 'One to Watch' in the ScaleUp Annual Review following promising outcomes of the first two cohorts. 
Growth Advantage Programme (GAP) – first launched in 2015 GAP provides relevant, accessible and practical learning for fast-growing businesses taking the scaleup journey. The programme, which is delivered by Strathclyde University, was Endorsed by the ScaleUp Institute in 2020 for its proven impact and support which links high-quality executive education with the insights and shared learning that comes from peer networks. 
Entrepreneurial Scotland continues to support scaleups through its Saltire Leaders Catalyst programme delivered in partnership with Babson College, this online one-year programme link executive leadership teaching from Babson with a peer cohort covering topics such as Conscious Leadership, Resilient Leadership, Innovation & Growth. The eVolve programme provides facilitated coaching and peer to peer learning covering the building blocks to scale.
In the Highlands and Islands region, the Northern Innovation Hub has expanded its programmes of support in specific sectors helping them to grow through embracing innovation and entrepreneurship. 
Pathfinder Accelerator

– a 6-month programme for life science and technology scaling businesses looking to take a new product or service to market – 

Impact30

– which seeks to develop the scaling pipeline by supporting young entrepreneurs and business leaders make an impact on their industry, focusing on the tools, skills and knowledge required to grow their business.

NEXUS

– a life sciences and technology business hub on Inverness Campus which is helping new and established businesses to grow and develop while 19 graduate and 4 student placements have been supported to date by HIE's Technology Placement Programme which funds up to 50% of salary costs towards employing a graduate or student to undertake a technology project to improve or develop a new product or process.
Connectivity of scaleup support and access to growth capital is also a key feature of the Scottish support ecosystem, with Scottish Enterprise's Growth Investment Team (formerly known as Scottish Investment Bank) being endorsed in 2021 for its support for high growth businesses in their scaleup journey and its promotion of emerging sectors activity. It plays an active role as a co-investor, such as its work with the Scottish Angel ecosystem, to date it has invested £505m and leveraged over £1.4bn in private sector investment.
There are also a range of public and private programmes in Scotland – find out more on the scaleup support finder here.
FUTURE PLANS
The Scottish Government confirmed a further £1.5m to Scottish Enterprise to deliver the next stage of the Unlocking Ambition programme in 2021/22 for entrepreneurs looking to scale, aligned with Scottish Enterprise's Net Zero and green fair jobs ambitions. A cohort of 31 companies (38 founders) has been selected with a focus on those on the verge of scaling up.
Being part of the Unlocking Ambition cohort has been extremely useful. Sharing experiences with like-minded people and making connections in the investment community has been invaluable for me. That coupled with the practical and financial support has genuinely helped to accelerate the business and I've been overwhelmed with how good the ecosystem in Scotland is for entrepreneurs.
Douglas Martin, Founder, MiAlgae 
Unlocking Ambition has been hugely valuable. By getting to know the cohort in an intimate and uncompetitive setting we've been able to use each other as a sounding board on many occasions including advice on HR and recruitment. Seeing the other businesses secure equity funding first-hand has given us the motivation, knowledge and confidence to expedite our journey and growth ambitions even further and quicker than we had originally anticipated
Wes and Jean Arbuckle, co-founders, LINIAN

The self-introspection discovery phase is helping me understand a lot about myself, how I work and bring value to my company.
Participant on the Principally Women programme

LONGITUDINAL ANALYSIS
According to ScaleUp Institute analysis of data received directly from ONS for years 2016-2019, the following picture emerges on the local environment.
Local Authorities located within Scotland have a moderate-low density of scaleups, and the trend between 2016 and 2019 reveals that few of the local authorities showed an increase in the density of scaleup businesses, and the majority showed an above median increase in scaleup density.

Scaleups by Density: Needs Improvement
The vertical axis of this matrix shows where local authorities located in this LEP stand compared to the rest of the UK: 21 of the 32 local authorities have a below median density of scaleups measured by employment growth and 22 of the 32 local authorities have a below median density of scaleups measured by turnover growth.
Scaleup Trends Over Time: Moderate
The horizontal axis of this matrix shows whether the density of scaleups has increased or decreased over time relative to the rest of the UK: 16 of the 32 local authorities are above the median in terms of improving the density of scaleups by employment in their community and 16 of the 32 local authorities are above the median for scaleups by turnover.
The ScaleUp Institute will continue to monitor this closely in the coming years to track whether local initiatives move the dial in the right direction for increasing the density of scaleups.