Explore the ScaleUp Annual Review 2021
Select a section to expand and explore this year's review.
CONTENTS


Chapter 1 2021
The ScaleUp Business Landscape

Chapter 2 2021
Leading Programmes Breaking Down the Barriers for Scaleups

Chapter 3 2021
The Local Scaleup Ecosystem

Chapter 4 2021
The Policy Landscape

Chapter 5 2021
Looking forward



Leeds City Region
BUILDING PUBLIC/PRIVATE COLLABORATION AND SECTOR FOCUSED SUPPORT FOR SCALEUPS
DATA 510 businesses supported by the Strategic Business Growth programme 865 jobs created to date through Strategic Business Growth programme 652 jobs created across Manufacturing Growth Programme since 2016
Participating sectors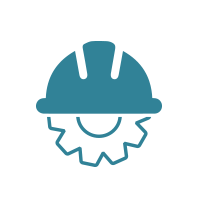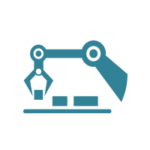 BACKGROUND
The importance of developing a sustainable ecosystem to support scaling remains a driving force for Leeds City Region which in 2021 concentrated its efforts on five local authority districts in West Yorkshire. 
Support is delivered through a targeted combination of accelerator programmes, mentoring and access to finance. In addition, local leaders from the public and private sectors (including the Combined Authority, Leed University, LEP, Arup and local investment network Northinvest) have continued to collaborate on the development of plans to further establish a supporting ecosystem helping early stage businesses scale up across the City Region, this has built upon development received from the MIT Reap program and in depth ecosystem data and guidance from the ScaleUp Institute. 
A bi-monthly Professional Perspective networking meeting also serves to raise awareness of the support offered through the LEP and its partners.
ONS data for 2019 shows that there are 1,050 scaleups in the Leeds City Region LEP: 430 are classified as scaleups due to rapid growth in their employees, 845 are classified as scaleups due to rapid growth in their turnover and 225 are scaleups that are increasing both employment and turnover simultaneously.
The ONS data reflects that across the four-year period from 2016 to 2019 the density of scaleups has decreased by -1.30 per 100,000 of population per year.
SCALEUP PROGRAMMES
A range of structured support for scaling and ambitious early stage businesses looking to scale up is delivered and supported by the Leeds City Region LEP and the West Yorkshire Combined Authority. 
The Strategic Business Growth programme offers an integrated package of one-to-one advisory support, along with financial assistance for scaleups. Support commences with each participating scaling business undergoing a growth diagnostic so that they can be effectively matched with a Growth Coach and support can be tailored to their needs. Each participant receives dedicated relationship management from the programme's Strategic Growth Manager. The programme is now in its second phase and will run until June 2023.  
For manufacturing sector scaleups the ​​Manufacturing Growth Programme and the Manufacturing Champions Programme deliver targeted support. The Growth Programme is delivered across Yorkshire, the Midlands and parts of the South East having commenced in 2016, it provides support via a dedicated Manufacturing Growth Manager who supports businesses to develop and enhance their growth plans, identify opportunities for growth and connect with experts from across the ecosystem. Manufacturing Champions was launched in 2020 and is delivered in partnership with the University of Huddersfield. It gives scaleups and ambitious SMEs access to an integrated package of advisory support and financial assistance to accelerate growth. It is targeted predominantly at small manufacturing businesses with significant growth potential.  
The University's element consists of a three-year blended package of bespoke and intensive support including mentoring, coaching, technology adoption and peer-to-peer learning as well as leadership and grant finance. During the pandemic, supply chain experts from the University of Huddersfield supported participating businesses to get more out of their supplier arrangements, including introducing new supply chain models to reduce risk and enhance quality.
Connecting Innovation is a specialist innovation programme that helps growing SMEs access innovation funding and grants through one-to-one support from a Growth Manager. Expertise from universities, catapult centres, research organisations and the private sector is offered on a one-to-one basis to help drive innovation and support successful implementation.  
The AD:VENTURE programme offers tailored financial support, mentoring and intensive support and guidance on a range of themes including innovation, product development and access to talent to scaling businesses under three years old. 
There are also a range of more public and private programmes across the Yorkshire and the Humber region – find out more on the scaleup support finder here. 
IMPACT AND RESULTS
The Strategic Business Growth programme across phase 1 and 2 has supported to date 510 ambitious and scaling businesses and contributed to the creation of 865 new jobs. 24 businesses have been awarded around half a million pounds capital-related investment funding to accelerate growth.
Since 2016 the Manufacturing Growth Programme has supported the creation of 652 jobs in Leeds and Yorkshire and across all areas covered has provided £5.5m in grant funding.  
FUTURE PLANS
A new enterprise programme for West Yorkshire with more intensive support built in is currently being commisioned. This will include access to finance for a smaller number of new enterprises with significant growth potential. The environmental and societal impact of the enterprises to be supported will be as important as their economic impact.
I would highly recommend that any company looking to grow explores the opportunities that the Strategic Growth programme offers. With the abundance of specialist advice in many business areas and access to funding and grants enabling companies to achieve their growth plans, it should be a must for any business owner wishing to grow.
John Taylor, Country Products
When we engaged with SGP we were already underway with the redesign of our LTC website. The support given allowed us to really understand what we wanted from the new site and take into consideration how a potential customer may interact with it.
Simon Greenwood, LTC Healthcare
The grant application process was very simple and quick. The grants have enabled us to expand quicker, increase capacity and develop new products. I would encourage any business to contact the LEP to see how they can benefit from the support available.
Zafran Javid Managing Director, Somnior Beds
LONGITUDINAL ANALYSIS
According to ScaleUp Institute analysis of data received directly from ONS for years 2016-2019, the following picture emerges on the local environment.
Local Authorities located within the Leeds City Region LEP have a moderate density of scaleups, and the trend between 2016 and 2019 reveals that few of the local authorities showed an increase in the density of scaleup businesses, and some showed an above median increase in scaleup density.
Scaleups by Density: Needs Improvement
The vertical axis of this matrix shows where local authorities located in this LEP stand compared to the rest of the UK: 4 of the 5 local authorities have a below median density of scaleups measured by employment growth and 4 of the 5 local authorities have a below median density of scaleups measured by turnover growth.
Scaleup Trends Over Time: Moderate
The horizontal axis of this matrix shows whether the density of scaleups has increased or decreased over time relative to the rest of the UK: 3 of the 5 local authorities are above the median in terms of improving the density of scaleups by employment in their community and 3 of the 5 local authorities are below the median for scaleups by turnover.
The ScaleUp Institute will continue to monitor this closely in the coming years to track whether local initiatives move the dial in the right direction for increasing the density of scaleups.