Explore the ScaleUp Annual Review 2021
Select a section to expand and explore this year's review.
CONTENTS


Chapter 1 2021
The ScaleUp Business Landscape

Chapter 2 2021
Leading Programmes Breaking Down the Barriers for Scaleups

Chapter 3 2021
The Local Scaleup Ecosystem

Chapter 4 2021
The Policy Landscape

Chapter 5 2021
Looking forward


Programme
Shott Scale Up Accelerator

Leadership Capacity
Impact for scaleups 50%+
Average growth in employment after 12 months 282
Jobs created in 2021 68
New products, services or markets since 2020 £208m
Raised in equity investment since 2020 86%
Participants reported improvement in leadership skills
Key sectors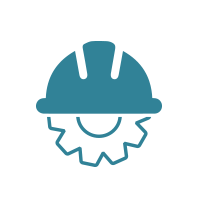 Since 2013 the Royal Academy of Engineering has operated an Enterprise Hub to inspire business-minded engineers based in the UK to pursue entrepreneurial endeavours and to transform bright ideas into bold and disruptive businesses that have an impact on society.  In 2021 the Academy received a significant donation from the inaugural chair of the Enterprise Hub Ian Shott leading to a major revamping of its programme and allowing an expansion of follow-on support. This has included the SME Leaders Programme which has now been rebranded as the Shott Scale Up Accelerator to reflect its ongoing focus in supporting participants to scale up.
The Academy is now collecting robust data of its impact on the growth of participants' businesses using a range of tools and sources alongside its own evaluation reports and as a result the ScaleUp Institute is pleased to promote the programme from One to Watch to Endorsed. 
The Shott Scale Up Accelerator's major focus is on helping engineering entrepreneurs to scale up by equipping them with the leadership skills needed to promote growth. Expanded training is now being offered built around the major challenges faced by scaling companies:  People and Culture (Talent management), Good governance, Product development, Customer acquisition and marketing, Access to new markets and Securing growth capital.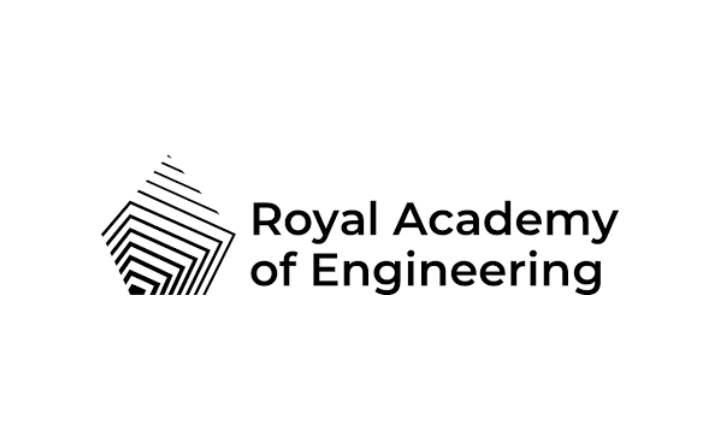 Leadership Capacity
Impact for scaleups 450
Number of scaling businesses supported in last five years 43%
reported more than doubling of turnover in the past 3 years 29%
Average increase in turnover 12 months after programme 36%
Average increase in profits 12 months after programme
Key sectors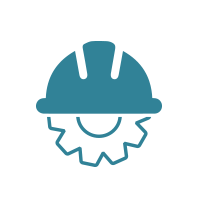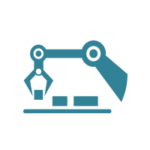 HELPING SCALEUPS BY TARGETING THE HURDLES TO GROWTH
Newly endorsed by the ScaleUp Institute in 2021, BizSmart was established in 2012 and is primarily based in Worcestershire, it helps scaling businesses navigate a growth journey by sharing with owners the tools they need to increase profits and value while making the businesses easier to manage. Flight Academy – its structured scaleup system – is tailored to business needs and focuses on the major challenges to scaling identified by the ScaleUp Institute. An online learning platform supplements learning through over 30 modules with 80 supporting video tutorials.
Within this programme its flagship service is SmartBoards, peer to peer communities involving groups of six participants from diverse backgrounds and non-competing sectors. Participants begin with four themed SmartBoost sessions dealing with leadership and vision, the principles of building for value, creating a laser focus through 90-day planning, and championing execution through a robust and consistent business 'rhythm'. 
The 90-Day planning is a recurring thread through the monthly themed SmartBoard sessions in which a theme is introduced based on a module from one of the core ScaleUp Pillars. Members are prepped to bring a challenge for the board and then each has a spotlight session from which they commit to actions.
Once a quarter focus is put on members' 90-day plans which are shared with the group. Ahead of these are separate planning workshops that members can attend with their senior leadership teams. The planning process is supported with a software package that captures the plans, aligns team members to the task and allows business owners to track progress. 
In the last 5 years, BizSmart has worked with over 450 business owners who have seen an average increase in turnover of 29% and a 36% growth in profits within the first 12 months of joining the programme. 
In June 2021 BizSmart carried out a survey which showed that businesses participating in SmartBoards had increased headcount by 31.6% and 43% had reported more than doubling of turnover in the past 3 years; 52% showed growth in the last year above 20% despite the pandemic.
Scaleups have consistently flagged a desire to have access to local networks of peers who can act as a sounding board and share experiences and expertise with each other. We are pleased to see BizSmart's SmartBoards having a positive impact on local Worcestershire scaleups in supporting this need and look forward to seeing others build on the learnings to enhance support in their local ecosystems.
Since joining the first cohort of SmartBoards, Sign Solutions has experienced incredible growth, enabling us to double both turnover and headcount. Being part of SmartBoards has helped me to establish clear objectives, work through difficult challenges and implement impactful changes.
Clare Vale, Sign Solutions
The support has been extraordinary – it has enabled me to identify the areas that require attention and then given me the tools to make that change. The input from BizSmart has been outstanding but also the Peer-to-Peer learning and input has been so valuable.
Matt Busby, The Name Label Company
Programme
Scale Up Scotland Leadership Programme Leadership Capacity
Key sectors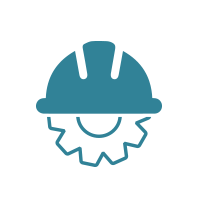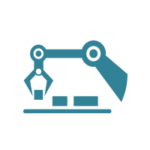 The Scale Up Scotland leadership programme is an 18-month programme offering a blend of experiential, business, and peer-to-peer learning to a cohort of ambitious Scottish entrepreneurs. Delivered by the Hunter Foundation it takes entrepreneurs through the critical components and complexity of business scaleup with the aim of enabling them to achieve their potential quicker. 
Content is co-created and delivered by business practitioners and entrepreneurs; strong peer-to-peer learning is embedded throughout and underpinned by an academic rigour. Subjects covered include leadership, finance, building the right team, communications, sales and marketing, globalisation, crisis management and governance.
The programme is aimed at ambitious entrepreneurs and firms with a turnover of £1m+, existing customer traction and a clear line of sight to significant profitability. Participants need to demonstrate continual development both of themselves and their organisation throughout the programme. 
The first cohort of 19 businesses finished the programme in June 2019, with participants increasing jobs by 98.9% and revenues as well as sales by 165%. The second cohort began in June 2019 but the programme paused in April 2020 due to Covid before restarting this September and is due to complete in March 2022. A third cohort commenced their journey in October 2021. 
During the Covid suspension the Foundation concentrated on developing a digital platform launched in April. For future cohorts this will supplement their learning and facilitate the cascade of knowledge to their wider teams. It is also available to any business free of charge. 
Scale Up Scotland is bringing to bear its networks and leveraging expertise from across the Scottish ecosystem for the benefit of participating scaleups to help them overcome their barriers to growth – a model that is recognised as effective. The early data of its impact is encouraging, the ScaleUp Institute will be watching this programme with interest as it progresses in coming years.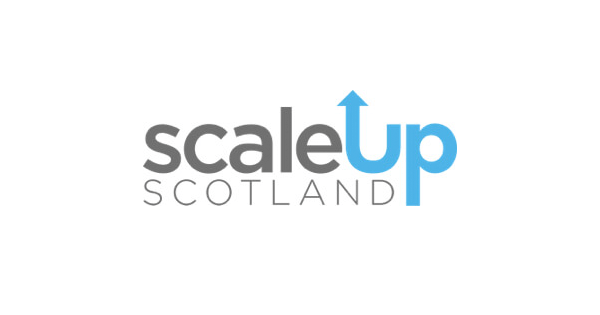 Programme
British Library: Innovating for Growth

Leadership Capacity
Impact for scaleups 613
Business supported since 2012 720
Jobs created since 2012 60%
Developed new products or services Diversity
45% of jobs created have been for women & 30% for people from BAME backgrounds 4.99
Public money Benefit Cost Ratio for Scaleups £45.6m
Increase in GVA 2016-2019
Key sectors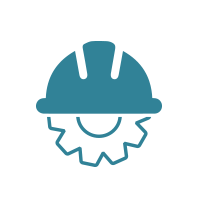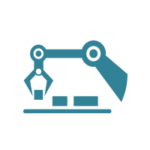 The British Library's Innovating for Growth has continued to provide expert support to London-based enterprises with high-growth potential in overcoming barriers to scale their businesses.
Launched in 2012 the programme is co-designed and delivered by the British Library Business & Intellectual Property Centre (BIPC) and private sector partners.  It comprises seven modules and is underpinned by the Business Model Canvas as well as the wealth of business intelligence and IP information held in the BIPC. A dedicated researcher helps businesses to find the information they need.
Its success has been evidenced in an interim project evaluation by EIS published in November 2020, which concluded the programme represented the best benefit cost ratio and cost per job figures in comparison to other innovation programmes. It highlighted the contribution the Innovating for Growth programme has made to the UK economy through an increase of £45.6m GVA over 2016-2019 alone.
In response to the Covid-19 pandemic all support offered on Innovating for Growth was moved online. The British Library has found that the digital delivery model provides more flexibility and more members of senior teams have been able to participate.  As a result, the scaleup founders have been able to use the programme to develop comprehensive growth strategies and further develop their teams who will ultimately help to implement the growth strategies produced through the programme.
In the past year alone the programme has supported 75 scaleup businesses, who have reported over 60 new products and/or services developed and created 152 jobs.  The BIPC now has an alumni network of more than 600 scaleup businesses.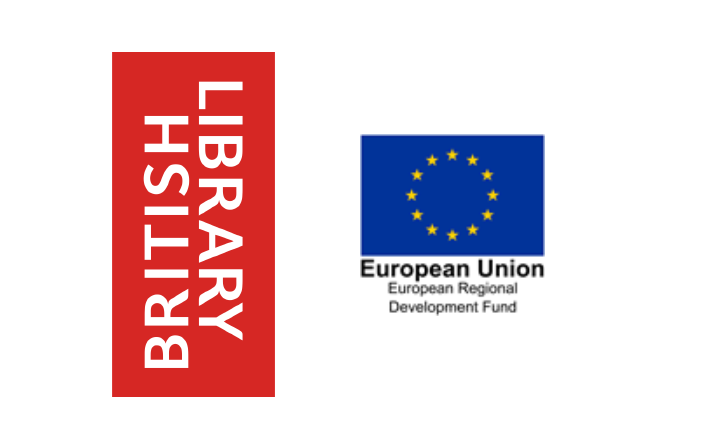 Programme
Cranfield School of Management: Business Growth Programme

Leadership Capacity
Impact for scaleups >2,800
Attendees of 42 virtual events 41%
Year on year profits growth 2,100
Participating businesses since 1988 21%
Sales increase
Key sectors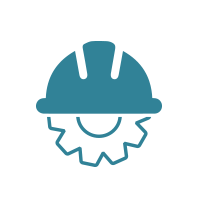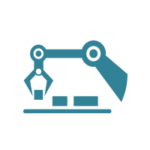 Cranfield's Business Growth Programme (BGP) is the longest-established leadership programme for ambitious owner-managed businesses in the UK.  Over 2,800 business founders/co-founders from more than 2,100 independent businesses have participated in BGP since its launch in 1988. The programme portfolio has expanded out of BGP to provide development over the business life cycle and leadership coaching for senior teams. 
Typical BGP participants are founders operating for at least three years, with turnover between £0.8m and £20m and who are seeking to scale. Analysis shows participants grow their businesses faster than their peers. On average revenue growth is 19% a year, profits grow year on year by 41% and sales increase by 21%.  
In BGP, Cranfield works to turn knowledge into action, combining the latest academic thinking with peer-to-peer learning and facilitated conversations around relevant topics for business owners. Participants leave with a robust business growth plan, which is reviewed for progress after 90 days. The School of Management has seen some alumni returning to the programme for a second time to take their business to a further stage of growth.
Introduced in 2020, the 12-week "Ready for Scale" online programme designed for micro/small SMEs and the "SEMLEP Growth Curve Programme" for scaleups in the South East Midlands region have continued to cater for the entire entrepreneurial lifecycle. Both programmes had more than 75 participants over the first 12 months.
During 2020 and 2021, Cranfield's face-to-face programmes were moved to live online versions, taking into account the economic uncertainty and the new reality each owner-manager had to deal with while still providing the focus and strategic impact of a face-to-face programme. The next cohort is planned to return to a face-to-face delivery in February 2022 with an online version of the programme also available starting in May 2022.
In the last 12 months Cranfield evolved its BGP Response Programme to become the 'Owning the Winter' Programme. Providing  a reliable source of relevant information and support for the alumni community and across the UK.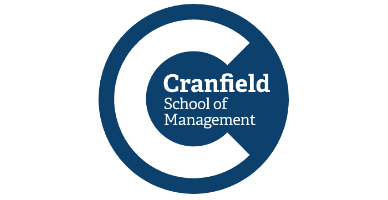 Programme
Goldman Sachs 10,000 Small Businesses UK

Leadership Capacity
Impact for scaleups 1,800+
Scaling high-growth business leader participants 95%
Better helped to prepare for Covid-19 and equipped for future growth 5,840
More jobs created by alumni as a result of the programme 97%
Say they are more effective leaders 71%
Seek external financing after graduating
Key sectors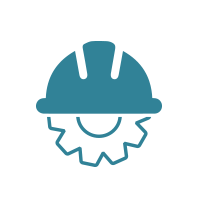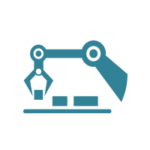 Businesses selected for the Goldman Sachs 10,000 Small Businesses UK (10KSB UK) receive 100 hours of education – fully-funded by the Goldman Sachs Foundation. More than 1,800 entrepreneurs have graduated from the programme since its launch in 2010. 
The programme provides business education, networking and mentoring and is delivered in partnership with Oxford University Saïd Business School and Aston University Centre for Growth. It is designed to accelerate the growth of high-potential businesses through practically-focused business and management education.
High quality applied business learning takes place over three residential sessions and online. Students can also access specialist workshops, one-to-one business advice and business coaching, access to professional experts, networking and peer learning opportunities. Alumni take away a customised Growth Plan to direct their organisation's business strategy and expansion.
In response to Covid-19, the programme provided a range of support and resources to alumni of the 10KSB UK programme. This has included ongoing business coaching opportunities and launching a publicly available, digital resource hub for small business support. 
Based on the model developed through 10KSB UK, 10,000 Women is a worldwide initiative to support female entrepreneurship. Launched in 2020, the programme provides business and management education, mentoring and networking opportunities, and access to capital to women entrepreneurs to help them grow their businesses. A free to all, accessible online version of the course is available to all women around the world. 
Studies of the impact of 10KSB UK show that alumni grow revenue 16 times faster and grow jobs 13 times faster than UK businesses generally; 74% increase the training opportunities provided to staff, 62% launch a new product or service in the year after completing the programme and 71% seek external financing.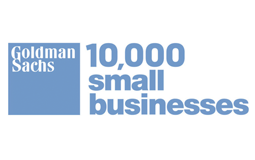 Programme
MIT Venture Mentoring Service

Leadership Capacity
Impact for scaleups 180
Experienced mentors 2,900
Businesses ventures assisted 3,600
Participant entrepreneurs US$3.8b
In external finance raised by participants of VMS 325+
Businesses launched 100
Organisations in 23 countries trained to launch their own version of VMW
Massachussetts Institute of Technology Venture Mentoring Service uses a team mentoring approach to provide practical, day-to-day professional advice and coaching to help students, alumni and staff turn their enterprising ideas into businesses.
VMS supports innovation and entrepreneurial activity through the MIT community by matching prospective and experienced entrepreneurs with skilled volunteer mentors.   Mentors are selected for their experience in areas relevant to the needs of new entrepreneurs and for their enthusiasm in the programme.  
The programme begins with the building of a detailed picture of the business and identifying critical action areas.  As well as team mentoring sessions entrepreneurs can arrange one-on-one meetings and book 30-minute sessions to receive practical advice on topics such as legal, intellectual property, human resources and product development. Services are available to participants as long as needed and are aligned with other entrepreneurship programmes at the university.
Participants are also given the opportunity to showcase their businesses to potential investors at an Entrepreneurial Edge Event each autumn while invited VMS entrepreneurs have an opportunity to practise a four-minute elevator pitch before around 80 mentors at a monthly Snapshot Pitch Presentation.
VMS also helps more advanced ventures with major changes and opportunities such as strategic partnerships, exits and mergers, and can bring together mentor teams to achieve this.  It is now housed in MIT's new Innovation HQ, a hub for innovation and entrepreneurship that provides collaborative space for students.
Through VMS, we were able to get very specific, valuable insights into the industry from our mentors that would have otherwise taken us years to obtain. Also, having a pool of mentors with varied skills allowed us to have a much more holistic help from the programme for different parts or stages of our business.
Vishnu Menon, Founder & CEO, Uteepi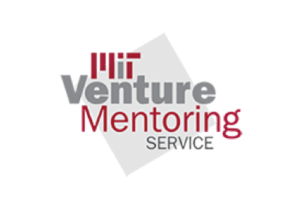 Programme
Strathclyde Business School: Growth Advantage Programme

Leadership Capacity
Impact for scaleups 83
Companies supported 50%
Businesses grew jobs by average annual rate above 20% 59%
Business increased turnover by average annual rate above 20% 2.5x
Greater projected average sales within 3 years £130m-£328m
Expected growth in revenues
Key sectors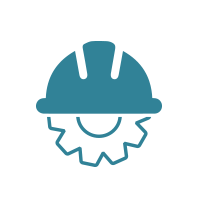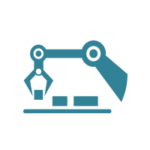 First launched in 2015 the Growth Advantage Programme provides relevant, accessible and practical learning for fast-growing Scottish businesses taking the scaleup journey.  It is aimed at growth businesses with a minimum £1 million turnover.  Participants typically come from all over Scotland – although there have been participants from Kent and Cambridge – from a wide range of sectors and include companies started from scratch, bought and multi-generation family businesses – all with ambitions to grow further and faster.
Invited participants are offered a programme that links high-quality executive education with the insights and shared learning that comes from peer networks.  In a normal year business leaders attend an initial one-day orientation meeting and four two-day workshops that take place over ten months.  At the most recent cohort's request the workshop elements of the programme were suspended during the Covid lockdowns as participants really valued sessions being delivered in person.  The cohort will now complete the programme in January 2022.
The programme is regularly reviewed and changes made from lessons learned.  For example, at the start of Cohort 5 more emphasis was placed on getting to know business leaders as a person rather than just the business.  This accelerated the deep relationships that develop in cohorts over time and was extremely useful in the early stages of lockdown with a level of support and understanding that was much more significant than experienced before.  A combination of good cohort selection, change in the Orientation session and regular 'Beers or Brunches with Peers' on Zoom resulted in the strongest peer effect seen in five cohorts to date.
The GAP Programme Director was fully accessible for one-to-one calls and acted as a regular sounding board for participants who needed "someone to talk to".  This included conversations to feedback on a participant's reassessment of their value proposition to take advantage of new opportunities brought on by the pandemic and in one case regular and lengthy discussions about the need to change certain key team members who were holding back growth.  Alumni of previous cohorts were also invited to join monthly online catchups with 40 of the 64 taking part.
Other elements introduced during the year was a change to the Resource Advantage session adding a focus on how to manage teams in a post-pandemic environment.  This session ran well and will form part of the programme for future cohorts.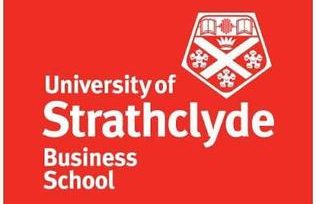 Impact for scaleups 224
Companies Supported 985
Business leaders supported 9,500
New roles created 825
Peer connections made £1.8bn
Raised by companies
Key sectors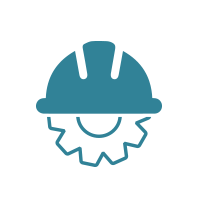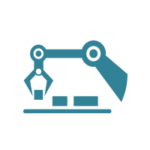 Each year 30 of the fastest-growth tech companies join a select cohort for a six-month Upscale programme curated by Tech Nation.  This programme which has an important element of peer networking has now been delivered to six cohorts with the seventh starting in October 2021.
The programme offers 60 hours of support led by scale coaches and has moved to a hybrid method of delivery for the foreseeable future in response to participants.  It will include a blend of online learning alongside in-person events to achieve maximum impact.
Also, in the past year the Upscale team has added initiatives to support founders and leaders including new learning sessions such as Becoming Net Zero to help them understand how they can work towards becoming more sustainable.  A partnership with TechTree provides companies with access to a diverse pool of engineering talent to support hiring challenges and diversify their technical teams.
While much of the learning is one-to-many the programme now includes 1:1 CEO coaching sessions with a global leadership coach, helping them improve their own leadership skills and develop frameworks to coach their own senior teams.
Two other elements have been added following learnings from the pandemic. As Covid highlighted how middle managers needed support in their first management roles, Upscale launched Springboard Futures to fill this need.  And as remote learning continued to drive innovation, Tech Nation has developed Openscale to launch in November as a platform for all participants to access all the learnings of Upscale plus important scaling information from the ecosystem.
Upscale has now supported 985 business leaders across 224 companies; it will reach 1,000 before the end of this year.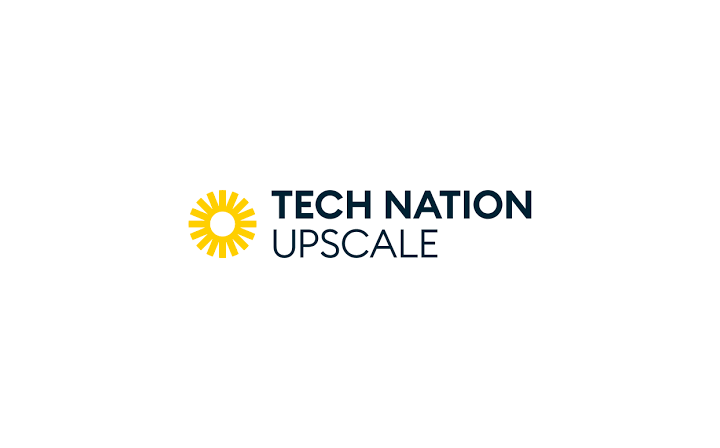 Programme
The Supper Club

Leadership Capacity
Impact for scaleups 40%
Average increase in revenue 500+
Businesses supported 2,000+
Curated introduction 15%
Certified as B Corp or pending certification
Key sectors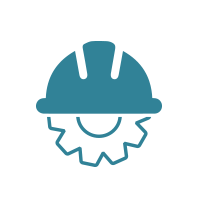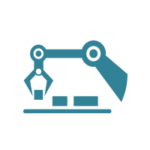 The Supper Club is a membership community of entrepreneurial founders and CEOs of high-growth businesses. Since 2003 it has enabled members to scale their businesses through peer learning, facilitated networking and access to subject matter experts and inspirational speakers.
Supper Club membership provides access to the collective experience, knowledge and support of its Founder community. This peer to peer insight enables Founders to make timely and informed decisions and overcome challenges faster.
During 2021 the organisation further developed its digital offering with a focus on crowdsourcing advice from other founders, curated introductions and subject specific learning covering common challenges for founders. Evolution of the digital component has increased the geographic diversity of the membership across the UK, Europe and the US.
The Supper Club has also reintroduced in-person events with an emphasis on the themes of shared experience and inspiration with the ambition that this will help form new long-lasting relationships.
Members have shown an increasing interest in legacy and impact reflecting wider trends in society during the COVID-19 pandemic and the Supper Club has formed a special interest group for those looking to pursue B Corp status and interested in business as a force for good.

Leadership Capacity
Impact for scaleups >10,000
Annual job creation 25,000 (1,500 UK)
International community of members 35%
UK Vistage members are scaleups with a further 20% actively planning to scale 125
Accredited expert speakers/thought leaders within the UK 48
UK-wide events
Key sectors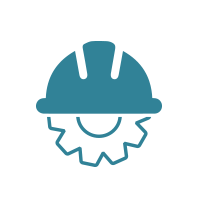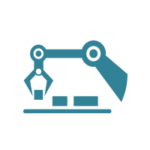 Vistage has been running private peer advisory groups for business leaders for more than 60 years through confidential peer advisory groups and one-to-one executive coaching sessions with accomplished business leaders. 
Selected members meet in groups of around 12 and spend a day a month focusing on what makes the best leaders. Each group is led by a Vistage Chair recruited for their business background, scaleup knowledge and experience. The Vistage Chair also acts as a personal mentor and coach, meeting each member monthly on a one-to-one basis.
At the group meetings business leaders help each other solve challenges, evaluate opportunities and explore strategies in a safe and non-competitive environment. Outside speakers share new and innovative ideas.
During a challenging period over the last 12 months, Vistage CEO members reported that the programme had prepared them to cope with the impact of the pandemic and enabled them to make effective decisions with advice and support from their peer groups. Many are reporting record revenue growth despite the impacts of the lockdown while members in hard-hit sectors have said that they are now set up to survive and then thrive once restrictions ease.
During the pandemic Vistage supplemented peer group meetings with insights from world-leading experts as well as regular economic and research updates.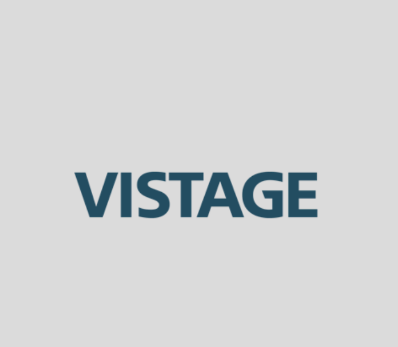 Programme
Lazaridis ScaleUp Program Leadership Capacity
Key sectors Canada's Lazaridis ScaleUp Programme – based at Wilfrid Laurier University – brings together the most promising scaleup tech companies from across the country and connects them with a network of senior talent from successful firms and customised engagement.
Over the past five years it has selected cohorts of the most promising companies from a diverse range of sectors including AI, medtech, fintech, agritech, tech-enabled retailers and oil and gas for a 12-month scaleup programme of education, peer networking and mentorship.
In 2020 Cohort six met virtually on a monthly basis through the year. For cohort seven, starting in November 2021, the programming will be spread out over the year with shorter virtual meetings twice monthly until these can return to in-person meetings. It is expected that three in-person weekends will occur after the first quarter of 2022.
Since the programme began in 2016, the 62 companies in the first six cohorts have raised a total of CA$1.25bn and created more than 2,088 jobs. The programme's commitment to diversity is proving increasingly successful. Seven of the ten companies for the next cohort have founders from underrepresented groups (women, black, indigenous, people of colour, LGBTQ2, disabled, or born outside Canada).