Explore the ScaleUp Annual Review 2021
Select a section to expand and explore this year's review.
CONTENTS


Chapter 1 2021
The ScaleUp Business Landscape

Chapter 2 2021
Leading Programmes Breaking Down the Barriers for Scaleups

Chapter 3 2021
The Local Scaleup Ecosystem

Chapter 4 2021
The Policy Landscape

Chapter 5 2021
Looking forward



Liverpool City Region
DATA 29 scaling businesses in 3 Business Scale Up MBA cohorts 30 successful applicants for Future Innovation Fund 396 high growth companies supported through the Gather suite of programmes 22% - 40% average growth rate of Innovation Sprint participants
Participating sectors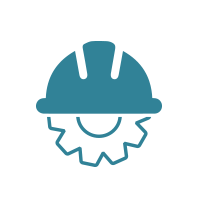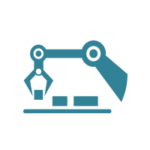 BACKGROUND
The Liverpool City Region (LCR) recognised the importance of creating solutions for scaleups after attending the SUI Driving Economic Growth (DEG) course. LCR's partnership with the Liverpool Business School at Liverpool John Moores University delivered the Scale Up MBA, now in its third year and sits alongside other innovative programmes creating solutions for scaleups. 
ONS data for 2019 shows that there are 550 scaleups in the Liverpool City Region LEP: 210 are classified as scaleups due to rapid growth in their employees, 450 are classified as scaleups due to rapid growth in their turnover and 110 are scaleups that are increasing both employment and turnover simultaneously.
The ONS data reflects that across the four-year period from 2016 to 2019 the density of scaleups has decreased by -1.50 per 100,000 of population per year.
SCALEUP PROGRAMMES
Scaleups in Liverpool City Region have access to a range of programmes helping them in their scaling needs.
MBA Business Scale Up programme is a two-year masters level degree delivered by Liverpool John Moores University. The first MBA programme focused on scaleups, is now in its third year with a new cohort of businesses and is progressing well despite the challenges caused by the pandemic. Modules are divided into four phases: Accelerating Business Growth, Developing the Business for Scale, Leadership Strategies to Enable Growth and the Business Growth Project. After the first year scaling business leaders diagnose areas for accelerated growth and create the appropriate action plans.   
Gather: Beyond is part of the Liverpool City Region Metro Mayor's Business Growth Package.  Launched in 2020, it delivers a 6-month programme of 1-2-1 support with dedicated growth consultants and executive coaching to enable scaling business leaders in digital, creative and tech-enabled sectors to crystallise their growth plans and focus on specific challenges and opportunities they are facing. In addition to the core support, Gather offers a suite of events, alongside an online leadership development programme, Shift. Shift supports scaling businesses through online workshops, toolkits and peer learning. 
£3m Future Innovation Fund was launched in June 2020 and established by the Metro Mayor to support the most innovative scaling businesses. It has delivered two rounds of funding to around 30 businesses. This programme is delivered through Growth Platform and gives grants to support businesses that have reacted innovatively to the challenges created by Covid-19. 
Local scaleups can also access the Innovation Sprint Programme which seeks to support profitable growth through innovation, the three-month programme is run by Edge Hill University Productivity & Innovation Centre. It is funded by ERDF and Northern Powerhouse and available to growth SMEs based in Liverpool and Lancashire. The programme addresses their growth and scaleup challenges and opportunities and helps them develop financially feasible solutions by focusing on product and service innovation, underpinned by stripping out inefficiencies in business model and new business development processes. 
Scaling businesses in the Liverpool City Region can also benefit from the national BEIS Peer Networks programme established in 2020 as part of the UK response to the pandemic and Brexit transition. In Liverpool, the LEP is targeting high growth SMEs with the potential to scale. The network offers business owners and leaders a tailored programme of learning and one-to-one support, enhancing leadership skills and building regional connectivity.
There are also a range of more public and private programmes across the North West region – find out more on the scaleup support finder here. 
impact and results
Gather has supported to date 396 businesses through its different programmes: in three waves of Mettle 105 businesses supported; six waves of Sustain supported 228 businesses, Shift supported 42 businesses, Hive 12 businesses and Beyond 9. These employed 7,721 people and generated £740m in tunorver. 66 percent of them have increased or maintained their turnover during the pandemic. 
The Future innovation Fund has now delivered two rounds of funding – £1m in each round – to around 30 successful applicants of which 71 percent have been through the Gather programme. Funded projects have included: development of rapid diagnostic antigen testing for coronaviral infections; a digital application to help artists starting up in the music industry; development of low-cost, lightweight material components for automotive sector; a sensor technology which can be used to monitor the safety and integrity of building insulation materials; and the transformation of a traditional machining work space into a state-of-the-art facility for future manufacturing, opening up new markets both locally and nationwide with opportunities to export to many sectors such as medical and nuclear.
8 scaling companies have now completed the MBA Business Scale Up programme and a further 21 are progressing through the programme.  
The Innovation Sprint Programme has helped 135 growth SMEs to date with participants reporting growth rates between 22% – 40% as a result of the strategic action plans developed.
FUTURE PLANS
The new 'Liverpool City Region High Growth programme' was launched in October to support scaling businesses to critically evaluate their performance in order to improve productivity as well as providing access to funding to aid growth and innovation. The programme will provide 192 unique business assists and will create 248 jobs and safeguard 130 jobs.
A new cohort of scaling businesses will start the MBA Business Scale Up programme in January and an impact evaluation of the programme will be completed in 2022 when more completions and evidence of tangible benefits will be available.
Gather has really solidified the importance of having a purpose driven story and it's heled us articulate our business better, which has already led us to securing new investment.
Michael Darracott, Managing Director, MGISS

The funding [from the Future Innovation Fund] will allow us to increase resilience, improve efficiency and adapt to new markets presented to us through the pandemic. This will in turn allow us to expand our vertical farm in The Baltic Triangle, increasing the amount of hyper local, fresh and nutritious food we are able to provide to local residents.
Paul Myers, Managing Director, Farm Urban

Hi-impact is unrecognisable compared to when we started the MBA Scale up programme. Over the two years we've gone from 37 to 45 staff, and we have a more agile structure and systems to support growth. The core consultancy business is stronger, and we have new business streams and products that are on target to generate revenue of £100K in their first year.
Alan Thompson, Managing Director, Hi-impact Consultancy

LONGITUDINAL ANALYSIS
According to ScaleUp Institute analysis of data received directly from ONS for years 2016-2019, the following picture emerges on the local environment.
Local Authorities located within the Liverpool City Region LEP have a low density of scaleups, and the trend between 2016 and 2019 reveals that few of the local authorities showed an increase in the density of scaleup businesses, and the majority showed an above median increase in scaleup density.
Scaleups by Density: Needs Improvement
The vertical axis of this matrix shows where local authorities located in this LEP stand compared to the rest of the UK: all of the 6 local authorities have a below median density of scaleups measured by employment growth and 5 of the 6 local authorities have a below median density of scaleups measured by turnover growth.
Scaleup Trends Over Time: Moderate
The horizontal axis of this matrix shows whether the density of scaleups has increased or decreased over time relative to the rest of the UK: 3 of the 6 local authorities are above the median in terms of improving the density of scaleups by employment in their community and 4 of the 6 local authorities are above the median for scaleups by turnover.
The ScaleUp Institute will continue to monitor this closely in the coming years to track whether local initiatives move the dial in the right direction for increasing the density of scaleups.