Explore the ScaleUp Annual Review 2021
Select a section to expand and explore this year's review.
CONTENTS


Chapter 1 2021
The ScaleUp Business Landscape

Chapter 2 2021
Leading Programmes Breaking Down the Barriers for Scaleups

Chapter 3 2021
The Local Scaleup Ecosystem

Chapter 4 2021
The Policy Landscape

Chapter 5 2021
Looking forward



Greater Birmingham and Solihull
DATA 235 businesses on the Aston Growth Programme 175 jobs created since 2019 by businesses on Aston Growth Programme 38% average increase in turnover 94 businesses completed the Creative Scaleup Programme 79% WMCSUP creative scaleups increased turnover 65% WMCSUP creative scaleups increased employment
Participating sectors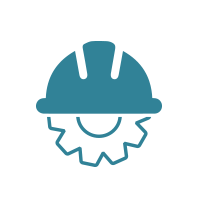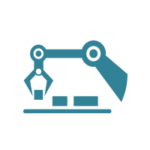 BACKGROUND
Greater Birmingham and Solihull LEP continues to focus its approach on developing cross-sector models of support that are built on sharing and learning from networks. This targeted action is based on leveraging what has proved to have worked.
Delivery this year has focused on three key growth programmes that harness a combination of one-to-one support and networking opportunities to promote growth – West Midlands Creative ScaleUp programme, the Aston Programme for Small Business Growth and Mentoring for Growth. 
As the pandemic eases, the LEP is looking at running more face-to-face events and held its first in-person session with the 'West Midlands Launch of the Invest in Creative Toolkit' in September.
ONS data for 2019 shows that there are 905 scaleups in the Greater Birmingham and Solihull LEP: 365 are classified as scaleups due to rapid growth in their employees, 735 are classified as scaleups due to rapid growth in their turnover and 195 are scaleups that are increasing both employment and turnover simultaneously.
The ONS data reflects that across the four-year period from 2016 to 2019 the density of scaleups has decreased by -0.82 per 100,000 of population per year.
SCALEUP PROGRAMMES
In February 2021, the Aston Programme for Small Business Growth's eighth cohort began, engaging more than 20 local businesses. The programme was launched in 2019 and aims to help high-growth potential businesses to grow by increasing turnover and creating jobs. It offers a combination of workshops and one-to-one support to help tackle business challenges along with networking with other business owners from the Midlands. The programme also supports participants to explore growth opportunities and to pitch growth strategies to finance experts. 
In September, the new Aston Business Mentoring Programme launched. Designed in partnership with Aston Centre for Growth, the programme aims to improve productivity and growth through peer-led mentoring. Guidance is provided in strategy and planning; innovation and tech adoption; marketing ; financial management and leadership development. It replaces and builds upon learnings from Mentoring for Growth which ended in May and helped a further 17 regional businesses this year, a total of 74 since its launch in 2018.
The WM Creative Scale Up Programme provides targeted support to scaling creative businesses operating in the West Midlands, including access to finance; marketing and branding; Intellectual Property and Contract Law; and value and pricing. The West Midlands Combined Authority is working with the ScaleUp Institute and UK Business Angels Association to build investment capacity through the Invest in Creative toolkit and highlight opportunities in scaling creative businesses in the West Midlands through a series of events and showcases. The programme is due to complete delivery of the pilot phase in March 2022. To date 94 creative scaleups have completed the business support element of the programme. 
A new GBSLEP funded programme 'Creative Business Response and Resilience Programme' was launched in June 2021 with 26 creative businesses registered. It has a strong focus on the challenges presented to creative businesses by Covid 19 and how to pivot and grow a sustainable creative business in this changing environment. Workshops associated with this programme include 'Business Planning in a World of Change' and 'Scaling a sustainably driven creative business' and a Malta Trade Mission is planned to take place in November. 
There are also a range of public and private programmes in the West Midlands – find out more on the scaleup support finder here.
IMPACT AND RESULTS
To date, 235 scaling businesses have completed the Aston Programme for Small Business Growth and another. Businesses on the Aston programme have been helped to create 175 new jobs since 2019 and have enjoyed a 38% average increase in revenues. One business owner reported a 380% rise in turnover after implementing learnings from the programme. 
An initial analysis of the first cohorts of 34 creative scaleups supported by the WM Creative Scale Up programme, show that 79% have increased turnover and 69% employment after completing the programme. Across the sample, the average turnover increase was £2.7m per scaleup and the average employment growth was more than 2 employees per scaleup.
LESSONS LEARNED
On the Mentoring for Growth programme, the predecessor of the Aston Mentoring Programme, the LEP learned that big business benefits from the opportunity to learn from the lean and creative ways in which small businesses work, while smaller businesses learn from systems and processes used in big business. Effective matching with a sector agnostic approach is also valuable.
FUTURE PLANS
The Aston Programme for Small Business Growth commenced its ninth cohort in October, working with more than 30 businesses from across both the Greater Birmingham & Solihull and Coventry & Warwickshire LEP. The Aston Programme is planning to offer support to a further 70 businesses through peer-led mentoring. 
The LEP is working in partnership with Create Central on the Creative Business Response and Resilience Programme where alongside workshops we are also running a series of Masterclasses on future-scaping with themes including: 'Designing Hybrid Events and Experiences' which are open for Create Central members to attend. Plans are being drawn up for a Creative Business Trade Mission.
My Aston Programme for Small Business Growth mentor has really helped me challenge myself and consolidate my thinking to produce an action plan which is challenging but viable and already in progress.
Jude Jennison, Leaders by Nature Ltd
My weekly sessions with my mentor were thought provoking, compelling and provided me with great insight. Mentoring has helped On Logistics elevate its outward professionalism with clients.
Nick Bennett, Managing Director, On Logistics
Implementing learnings from the programme has resulted in our business turnover increasing by 380% in less than a year.
Manny Athwal, School of Coding
LONGITUDINAL ANALYSIS
According to ScaleUp Institute analysis of data received directly from ONS for years 2016-2019, the following picture emerges on the local environment.
Local Authorities located within the Greater Birmingham and Solihull LEP have a moderate-low density of scaleups, and the trend between 2016 and 2019 reveals that few of the local authorities showed an increase in the density of scaleup businesses, and some showed an above median increase in scaleup density.

Scaleups by Density: Good
The vertical axis of this matrix shows where local authorities located in this LEP stand compared to the rest of the UK: 6 of the 9 local authorities have an above median density of scaleups measured by employment growth and 6 of the 9 local authorities have an above median density of scaleups measured by turnover growth.
Scaleup Trends Over Time: Excellent
The horizontal axis of this matrix shows whether the density of scaleups has increased or decreased over time relative to the rest of the UK: 8 of the 9 local authorities are above the median in terms of improving the density of scaleups by employment in their community and 7 of the 9 local authorities are above the median for scaleups by turnover.
The ScaleUp Institute will continue to monitor this closely in the coming years to track whether local initiatives move the dial in the right direction for increasing the density of scaleups.