Explore the ScaleUp Annual Review 2021
Select a section to expand and explore this year's review.
CONTENTS


Chapter 1 2021
The ScaleUp Business Landscape

Chapter 2 2021
Leading Programmes Breaking Down the Barriers for Scaleups

Chapter 3 2021
The Local Scaleup Ecosystem

Chapter 4 2021
The Policy Landscape

Chapter 5 2021
Looking forward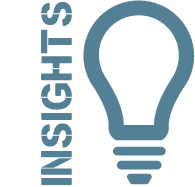 In June, the ScaleUp Institute was pleased to arrange a tour of innovative scaleups with Paul Scully, Minister for Small Business.  Our aim was to showcase the innovation, diversity and international drive of these companies to the minister who is the Government's Scaleup Champion.
First stop on the ScaleUp Safari was Scale Space based at Imperial College's White City Campus.  It was an opportunity to demonstrate to the minister the boost that such hubs with their networks of innovation spaces and links to world-class research give to fast-growing businesses – an exemplar in action. 
At Scale Space, innovative scaleups and startups are co-located with companies in the same sector and at the same stage of development as well as academics and students from Imperial's business school. These powerful connections provide scaleups with access to talent, research, contacts and know-how that are vital to fast track their growth. 
The safari group toured the labs of DNAe, a spinout from Imperial which is developing a platform that performs DNA sequencing on a microchip to provide rapid, actionable information to clinicians.  The minister was also able to see two new phases of the Scale Space project which are in the process of being constructed.
Before moving on to the next venue there were meetings with a diverse range of Scale Space resident businesses.  Involved in the showcase were leaders from Avado, a digitally-powered professional learning business; Salary Finance, who partner with employers to improve employee wellbeing; Agilisys, a digital transformation specialist to the public sector; Second Nature, which develops behavioural science smart technology; and clean tech business Pureaffinity.
In further stops on the tour  Scully met Chika's Foods, manufacturer of African- sourced, gluten free, vegan luxury foods based in White City; Quantexa which uses AI and big data to flag illegal activity whose work is being expanded to look at operational decision-making within organisation; and ICAX which develops on-site renewable energy solutions for the construction industry.  The meeting with ICAX took place at Community Heating Southwark where ICAX has designed an installation to draw heat from the London Chalk Aquifer using its high temperature heat pumps.
The Minister said of the day: "Scaleups play an absolutely pivotal role in creating jobs, pioneering innovation and generating wealth for the nation – they will be critical as we build back better from the pandemic.
"It was fantastic to meet so many engaging and creative business leaders at Scale Space and to highlight the extensive support which the government is offering to boost private enterprise – including the new Help to Grow schemes, funding through the British Business Bank, the Peer Networks mentoring programme and the 38 English growth hubs."