Explore the ScaleUp Annual Review 2021
Select a section to expand and explore this year's review.
CONTENTS


Chapter 1 2021
The ScaleUp Business Landscape

Chapter 2 2021
Leading Programmes Breaking Down the Barriers for Scaleups

Chapter 3 2021
The Local Scaleup Ecosystem

Chapter 4 2021
The Policy Landscape

Chapter 5 2021
Looking forward



Talent and Skills
Impact for scaleups 242
Primary and Secondary Schools covered 5,000
Students reached per teaching week 81%
Pupils said they feel more confident speaking up in class 85%
Pupils said they're more likely to put their ideas forward when working in a group 90%
Pupils said that the skills they'd gained would help them succeed in further studies or training 98%
Teachers believe their students are better at critically responding to arguments as a result of the programme
Key sectors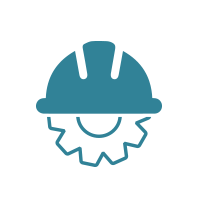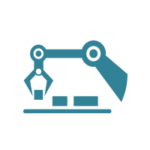 Endorsed by the ScaleUp Institute in 2021 for its role in enhancing the future talent pipeline for scaleups, Debate Mate was founded in 2007 with the goal of delivering debating clubs in schools in areas of high social deprivation to deliver key employability skills. Debating develops skills in teamwork, communication, core confidence, and critical and creative thinking – all essential to encourage a new generation of leaders.
The charity's programmes have been delivered exclusively in primary schools which have had more than 23% of pupils on free school meals for the past six years and 28% in secondary school. Before the pandemic the school programme was reaching over 5,000 students per teaching week from 242 primary and secondary schools in 7 cities across the UK, however it quickly pivoted its offering launching Debate Mate Virtual in April 2020. 
The programme plays a major role in developing a range of the key future skills much in demand by scaleups, it supports and enhances critical thinking because they require students to analyse a topic and produce arguments for and against it. They may have to argue for a side that they don't necessarily agree with, which requires critical analysis, problem solving, and empathy. In a 2020 survey 81% of respondents said they felt more confident speaking up in class and 85% said they were more likely to put their ideas forward when working in a group as a result of the programme.
The programme's parent company Debate Mate Ltd also designs and delivers communication and leadership training for the professional world, including early careers as well as diversity, equity and inclusion training. It has worked with a number of larger corporates but is now beginning to see demand for its services in scaling companies, like Multiverse. A significant proportion of the profits raised from these activities go back into supporting Debate Mate Schools.
Debate Mate's Boardroom to Classroom element also has students sharing their debating expertise with professionals while the professionals share their experience of the world of work and offer meaningful careers advice. Some former Debate Mate students have gone to set up their own business, including Rachel Corson, founder of Afrochenix, and Richard Robinson, founder of Robin – both were selected by Google for their $2 million Black Founders Fund.
Since 2012 Debate Mate has also been delivering its summer programmes to disadvantaged young people outside the UK; countries include Mexico, Zambia, Kenya, Nepal and Rwanda, with sessions designed to equip participants to run their own debate clubs in their schools or communities after the programme ends. Debate Mate Virtual furthers this international reach with more than 2,500 students from over 40 countries.  
Debate Mate is on a scaling journey of its own; in December 2020, Silicon Valley listed them in the top 50 high-growth tech start-ups, the only ed-tech company with a social purpose on the list. 
Learning through debating is one of the coolest ways to learn. Financial literacy is one of the most important topics to learn, especially for students so combining the two will engage as well as empower young people – who wouldn't want that!
Emmanuel Areoye, Debate Mate student

The kernel of brilliance in Debate Mate, is that while education systems around the world struggle to grapple with the new skills demands of the 21st Century, [they are] teaching a generation how to think and learn, equipping them with the most fundamental tools for the new world of work. The joy and growth in Debate Mate classrooms are powerful and infectious, I hope …. many more students around the world can have the same transformative experience.
Annie Teriba, former Debate Mate student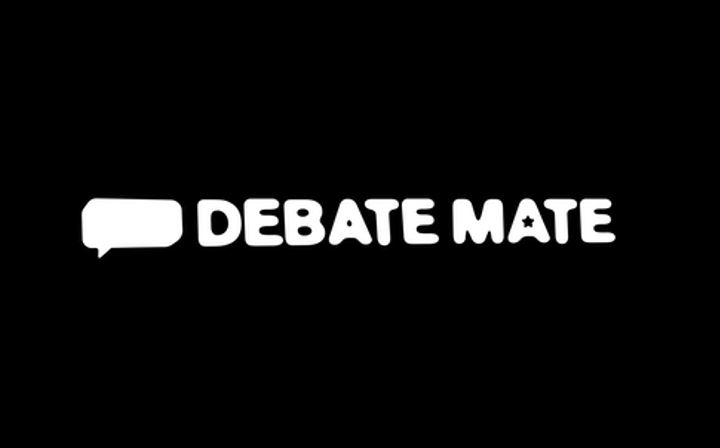 Programme
Careers & Enterprise Company

Talent and Skills
Impact for scaleups 4,221
Number of schools and colleges participating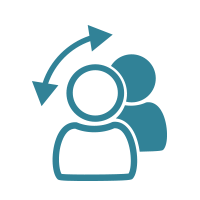 4,000+
Enterprise advisors 70%
Increase in proportion of schools and colleges running regular encounters with employers 300+
Cornerstone employers driving careers support in their areas
Key sectors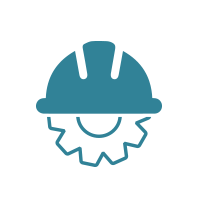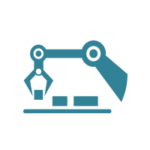 Set up by government in 2015, The Careers & Enterprise Company's mission is to help every young person to find their best next step from education and into the wider world.  It does this by linking schools and colleges to employers via its network of more than 4,000 volunteer Enterprise Advisers who come from the business world and supporting Careers Leaders in schools with training and resources.  4,221 schools and colleges have joined CEC's network and adopted the Gatsby Benchmarks of good careers guidance.
The Careers & Enterprise Company has seen progress accelerated in the expanded Career Hubs which now cover 2,234 schools and colleges.  The Hubs are built on dynamic partnerships of schools, colleges, LEPs, local authorities working with local employers – providing young people with the opportunity to connect closely to local skills and economic need.  Schools and colleges in the first wave of Careers Hubs have improved the performance of their careers provision by 92 per cent in two years.
During lockdown periods and recovery the Careers & Enterprise Company has focused on providing continuity of support to schools and colleges including help with transition and those students facing the biggest barriers. Its programmes of support include:
The 'Work It' series of video career talks by young people for young people aimed at Year 11 and 13, with a focus on diversity of backgrounds and progression routes – including apprenticeships and degree apprenticeship – across several sectors of the economy.

'My Choices', a campaign to produce online one-stop-shop information and resources to teaching support staff, students and their parents/guardians with next steps and labour market information.

A national "My Week of Work" initiative developed in partnership between the Careers & Enterprise Company, Oak National Academy and Learn Live, offering a week of online lessons to replace traditional work experience. 

'Careers in Context: Can-Do Guides', developed in partnership with schools, colleges and employers, to drive understanding of how careers guidance can be delivered in an online environment.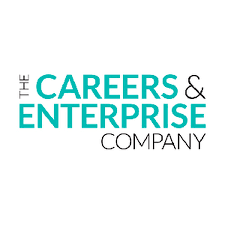 Talent and Skills
Impact for scaleups 1,600
educators participating 31,000
volunteers on the platform to choose from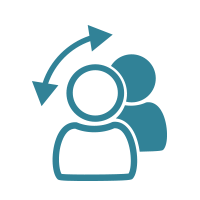 800
volunteers mentoring teachers and small businesses 395,107
young people engaged with employers 1,291,131
employer encounters to date
Key sectors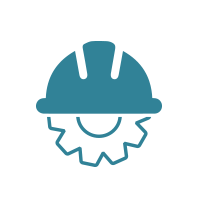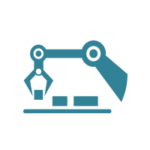 F4S is an educational-tech charity giving children and young people the opportunity to meet the people who are creating the jobs of tomorrow in their classrooms today.
It works with volunteer business leaders drawn from startup and scaleup businesses and provides a simple free-to-use digital platform for educators to connect with local business leaders and professionals.
Alongside its core activities the webinar service that was introduced during the pandemic has been maintained, in order to break down barriers to engagement and help to connect students and business volunteers based in rural locations. This is supported by a series of webinars for educators to guide them through F4S' online platform and provide advice on how to make the most out of the encounters for their students. 
Promoting equal opportunities continues to be a major focus and F4S has worked on a number of projects to achieve this, including with the London Borough of Hammersmith and Fulham to provide careers education to Somali students in the borough; Maths4Girls using role models to encourage more girls to develop and maintain an interest in STEM subjects and the Villiers Park Project that tackles the challenges faced by high ability students from less advantaged backgrounds.
F4S is also offering a suite of support including:
Workfinder service to help young people search for work experience, including the Mapper Project to support teachers navigate digital career goals. 
The Digital Boost programme, delivered in partnership with BCG Digital Ventures, which provides online tutorials and resources to teach digital skills and provide knowledge to help companies cope with online demands and continue to engage with their customers and stakeholders online.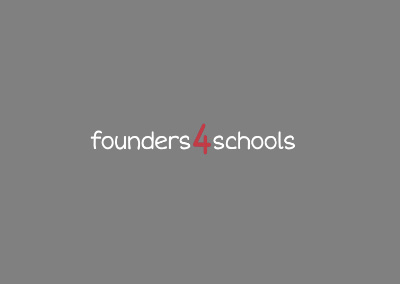 Programme
Google Digital Garage

Talent and Skills
Impact for scaleups 600,000+
Trained since 2015 20
Webinars provided each week 10,000
Hours of free 1:1 support or mentoring on offer £25m
Worth of advertising credits 20,000
Trained virtually in 2020 and 2021
Key sectors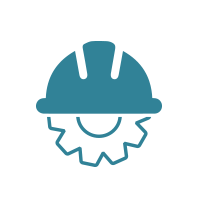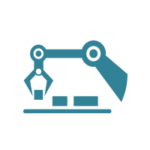 Set up in 2015, Google Digital Garage provides free training for individuals as well as small and scaling businesses to acquire up-to-date digital skills so they can embrace new opportunities. Participants are helped to use online tools and social media as well as maps and data analytics. 
Since its launch the Digital Garage has trained more than 600,000 people. Through its partnership with Digital Boost it has been connecting small businesses and charities with Digital Garage coaches and Google employees who are offering 10,000 hours of free 1:1 support and mentoring.
During the coronavirus lockdown Google adapted the programme into a webinar format and expanded the series of courses available. It delivers around 20 webinars and trains more than 500 people each week. In total over 20,000 individuals have received training delivered virtually. 
In July 2020, Google launched its latest Grow with Google campaign to help one million small businesses by the end of 2021. It was designed with a specific focus on helping businesses who rely on in-person interaction – such as those in leisure and entertainment, restaurants, retailers and hairdressers.
The initiative has continued this year, providing support through the partnership with Digital Boost, and enables small businesses to update their online presence to help them be found by customers, offer £25 million in advertising credits, and hold regular 60-minute webinars to help local businesses adapt to the 'new normal'. The content of these webinars varies from 'Get Started with Live streaming' to 'Understanding Analytics'.
Another initiative is linked to Google's partnership with Visit Britain. Digital Garage hosted webinars with Visit Britain as part of a programme providing practical advice and tips to businesses towards a sustainable recovery. Digital Garage has trained over 800 UK Tourism SMEs on Get Visible on Google and Google Analytics.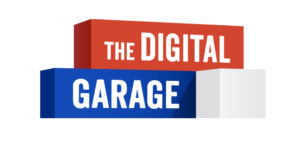 Programme
LifeSkills, created with Barclays

Talent and Skills
Impact for scaleups 13m+
Young people helped to prepare for the workplace since 2013 90%
Secondary schools have registered 86%
Universities registered 78%
Further education colleges registered 87%
Participants felt more confident about the future

83%
Participants felt better prepared to make future career decisions
Key sectors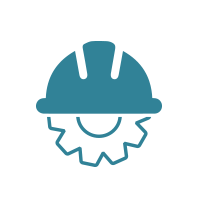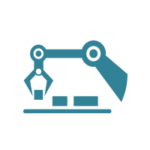 More than 13 million young people have received help to prepare for the workplace by LifeSkills. The programme, first launched in 2013, continues to see increased participation. Over 90% of UK secondary schools, 78% of UK further education colleges, and 86% of universities have now registered for the programme.
The programme brings together educators, businesses, young people and their parents, providing interactive tools for young people to learn in their own time or with their parents through a dedicated parents and families section.
The content is designed to provide young people with skills, knowledge and confidence. Users can access financial education, tips on employability skills, as well as core transferable skills such as solving problems and being creative, proactive and enterprising. LifeSkills includes a virtual work experience tool to allow young people to experience a day in the life of a business and offers them a CV builder to help them stand out when applying for jobs as well as online practice assessment tests.
In addition, specific content has been designed to support young people leaving care as well as those with Special Educational Needs.
The programme is regularly evaluated for its impact. The 2019 evaluation found: 85% of participants felt more motivated to do better in academic and vocational studies, 82% felt they now had higher ambitions and aspirations and 83% felt better prepared to make future career decisions. More than eight out of ten said they now knew how to tackle problems more effectively and 87% felt more confident about the future.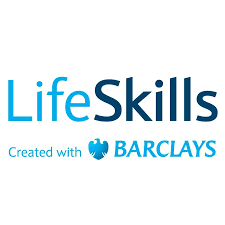 Talent and Skills
RISE is a business support and growth scheme helping scaleups overcome barriers to graduate recruitment in Sheffield City Region.  The initiative was first piloted in 2013 by Sheffield City Council in partnership with The University of Sheffield and Sheffield Hallam University.  From 2019-2022 RISE aims to support 200 scaling businesses to create and appoint to 330 graduate roles by giving them the tools and know-how to become successful graduate employers and retain exceptional talent in the region. 
RISE advisers start by holding quality open conversations with business leaders to understand their needs, aspirations and potential for growth to provide a bespoke solution. To improve the conversion rate of jobs advertised, graduate applications are attracted and assessed through to successful interview and appointment.  A new step has been introduced involving delivery partner Gradconsult talking through the shortlisted applicants with the potential employer. This helps the recruiter understand how to get the best from the applicants and draw out potential areas of strength, relevant attributes, and transferable skills. It also provides the employee with a short tactical masterclass in recruitment interview techniques. 
In addition, new Relationship Managers have been introduced to the programme to support growing businesses beyond the point of graduate appointment, ensuring the learning from the recruitment support is embedded and the new employee is supported to help realise the businesses growth aspirations.  This 1-1 support includes tailored support based on conversations with the business lead, including introductions to appropriate academic departments within Sheffield's universities, connecting into Sheffield's Innovation Programme (SIP) or via the SCR Growth Hub.  The aim is not simply for a business to employ one graduate, but to realise opportunities for growth from employing graduates and to become successful graduate employers time and time again.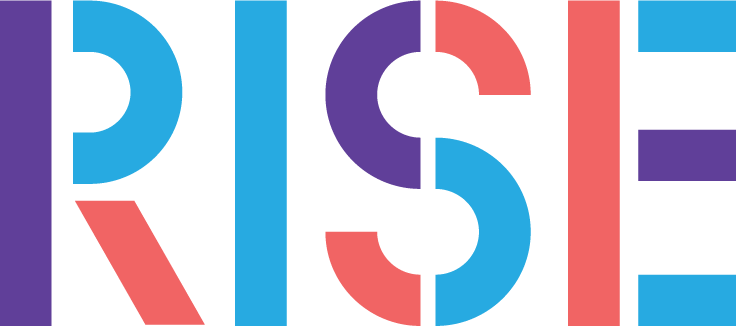 Programme
Teach First: Careers Leader Programme Talent and Skills
Teach First has continued to develop its Careers Leader programme first piloted in 2015 and has now helped 438 Careers Leaders nationally. The sixth cohort began the programme in October 2021. Teach First has also been a recognised provider of careers leader training through The Careers and Enterprise Company since 2018. The programme is targeted at schools serving a high proportion of disadvantaged young people.
A number of improvements were introduced in 2020, as a result the programme has been restructured to ensure participants draft a careers strategy and plan earlier in the programme and they will be given support to implement a pilot of the strategy in school Spring and Summer terms, recognising that implementation is often the hardest part of the role.
A number of current in-person events are being replaced with short virtual seminars for small groups to provide more flexibility and personalisation as well as cut down on travel and reduce the time participants are out of school. 
One-to-one meetings are also being offered to reach teachers from schools in isolated areas and increase the frequency of formal touchpoints. Time is also being allocated within the programme for members to visit other schools and learn from seeing best practice in action. 
In response to Covid-19, the programme was delivered entirely online but is returning to a blended model including some in-person sessions for future cohorts. 
The programme continues to receive very positive feedback. From Teach First's most recent evaluation, 97% report that the programme supports them to know what an excellent whole school approach to careers and employability looks like. Long-term evaluation of the programme also shows statistically significant increase in the average percentage of students going on to sustained destinations post KS4 (90.8% to 92.2%) in schools participating in the Careers Leader Programme.
The ScaleUp Institute will watch closely how the improvements in the programme delivers practical results for those leading careers education.