Explore the ScaleUp Annual Review 2021
Select a section to expand and explore this year's review.
CONTENTS


Chapter 1 2021
The ScaleUp Business Landscape

Chapter 2 2021
Leading Programmes Breaking Down the Barriers for Scaleups

Chapter 3 2021
The Local Scaleup Ecosystem

Chapter 5 2021
Looking forward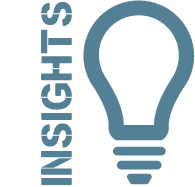 Two scaleup programmes – the Mayor's International Business Programme and the Global Scale-up Programme – are exemplars in providing support and guidance for international business growth. Both programmes have adapted and evolved – and not just in response to the Covid pandemic. One of the most notable developments this year has been their collaboration.
Demand among scaleups remains strong…
"There has been an enormous appetite for the programme and cohort numbers have been really strong," says Sara French, director trade and growth at London & Partners, who run the Mayor's International Business Programme. "Even in toughest times over the pandemic, there was still demand." The programme has supported more than 200 businesses in the last year. 
"The reach of the Global Scale-up team has expanded and our overseas network has doubled," says programme manager Anna Carson-Parker in Manchester. "It's growing exponentially. When Covid first hit, it required rapid adaptation to deliver an internationally focused accelerator programme when people could not leave our homes. But the programme and the businesses have thrived." To date, she says, cohort members have raised £31m in funding; have entered 75 new markets, created 80 jobs, and increased cumulative turnover by £60m.
…as does support from Mayoral offices and local authorities
Like London, Carson-Parker says that the Manchester Global Scale-up programme fits well into the city's wider international strategy, and is able to leverage as well as support the Greater Manchester Combined Authority's development of a city-to-city diplomacy framework. The GC Business Growth Hub provides input and guidance about the key markets for local scaleups and is working closely with the office of Mayor Andy Burnham on the development of in-person missions to key markets.
Cohorts and account management remain central to the model
The Global Scale-up programme has adopted an increasingly targeted approach to cohort recruitment. "This has been far more impactful," says Carson-Parker, "particularly during the peak of the pandemic where it allowed us to work closely with each business to design a tailored version of the programme which also stuck to the core delivery. We flexed the programme around their particular needs."
The cohort is an important unit as it provides a strong peer network group but Anna Carson-Parker says there is increasing fluidity in the approach to cohort recruitment, so that a high-potential business that arrives after the closing date doesn't have to wait until applications for the next cohort are opened. "If we think we can add value and we have capacity, we'll get them started with an account manager on the basis that we won't ramp up the delivery until we have a full group."
Blending the trade mission… 
The Mayor's International Business Programme held 15 virtual trade missions between March to September this year, so Sara French and her team have learned many lessons about what works. 
"They have to be interactive," she says, "with plenty of time for one-to-ones and pitch sessions. You can't have death by PowerPoint."
They can't have the same intensity as a physical trade mission. "They have to be made more manageable. A mission can be broken down over a week, with a number of bite-size sessions each day."
The ease of virtual meetings and workshops means that doors have been readily opened into large overseas corporates. Some aspects of a trade mission – such as sector presentations – work better when delivered virtually. 
But the business development opportunities and relationship building activities – as well as the peer networks that develop among those who attend a physical trade mission – mean that physical missions will be back in the Mayor's International Business Programme diary in December 2021. The approach in the future though will be blended. The programme has been enhanced.
…and developing new approaches for new markets
In June 2021, the Mayor's International Business Programme launched a programme within a programme for companies with an interest in India and China, providing a 12-month "deep-dive" with specific content and mentoring as well as monthly sessions with in-market teams and specific client engagement opportunities. "It is highly curated and provides each company with more wrap-around support," says Sara French. At present, it is in a pilot stage but it could be developed for other markets. "It's getting great feedback."
North America is a powerful magnet for many scaleups. On the Global Scale-up programme, Carson-Parker says that many Mancunian scaleups are interested in US "challenger cities, who typically have a young population and a lower cost of living than in the capital cities. At present, we are working closely with the likes of Denver, Phoenix and Austin and we are seeing a lot of businesses interested in Atlanta."
Building a pipeline…
One of the key learnings from the last 12 months has been the importance of building a pipeline by encouraging international ambitions among earlier-stage companies. The Global Scale-up team is working with other teams on embedding internationalisation into other programmes that we offer.
It is trialling the creation of a broader network of businesses who may not yet meet the criteria for the Global Scale-up programme but who view international expansion as key to their future growth. "That's something that we're going to really develop going into next year."
..and engaging with alumni
"With international expansion there is no real fixed start or end point," says Carson-Parker. "So we might help to get a business started in one market and see them scale and they might step away from us while they grow in that market. But they'll get in touch again when they want help to get into another market. They don't need to go through the core delivery programme again but they will want to work on a specific project with us."
As from this autumn, graduates from the Mayor's International Business Programme are being invited to join the new London Leaders Network – an alumni membership programme to connect fellow business leaders and access to a network of partner organisations. 
Collaborating together…
Collaboration had been in the pipeline for some time but the catalyst was seeing the two programmes being discussed together at the 2020 ScaleUp Institute Annual Review launch, says Carson-Parker.
We came together to discuss the idea of a diversity led mission, taking a group of diverse founders to North America. This collaboration evolved into REACH (London and Manchester: Race Ethnicity And Cultural Heritage Virtual Trade Mission to North America). North American investors and corporates are increasingly interested in getting in front of diverse founders. "It was an important milestone," says Sara French, 
It won't stop there, says Carson-Parker. The REACH concept is set to be a continuing partnership between the two cities which will engage both its mayors.
Manchester has also participated on London's virtual trade missions to places such as Tampa Bay and Pittsburgh, and with London's innovation team on this year's Silicon Valley comes to the UK (SVC2UK) activities. "When you are travelling virtually, you bring everyone together to maximise the impact and it provides a great opportunity to showcase our two ecosystems. Our relationship with Manchester goes from strength to strength," says Sara French. "We both have our networks and our strengths, and our two teams on a personal level work really well together. It's a fantastic partnership," says Carson-Parker..
…and sharing with other cities 
The ScaleUp Institute has consistently recommended the London and Manchster programmes be replicated across the UK and it is good to see both areas collaborating and keen to share the good practice with others and how they can be expanded to other cities. 
The Global Scale-up programme wasn't designed with the intention of keeping it in Manchester, says Carson-Parker. "We would like to work with other regions in the north to
build a version of Global Scale-up tailored to their own local economic strategies and international ambitions." And, she says, "there's no reason why they couldn't be further afield – every area would benefit from a model like this. It is an amazing mechanism to help ambitious companies to internationalise and scale overseas. It brings together public and private partners. It can also be a vehicle for international bilateral relationship building between cities. It should not be limited to these two cities."
"The possibilities for other cities and regions are endless," says Sara French. "The model and the roadmap is there. Just get in touch; we are always happy to share the blueprints of the Mayor's International Business Programme."